Directors Audition Panel - Wednesday, July 17, 2019

Wednesday, July 17, 2019 from 10:00 AM to 1:30 PM
Event Details
  Directors Audition Panel
  Wednesday, July 17, 2019 - 10:00 a.m. - 1:30 p.m.
 Auditions will take place in the auditorium of the Bellmore Movies - Free - Limited to 20
7 Minutes or less to impress (includes feedback from judges if any)
Have a chance to read for Working Directors for free!!  MUST have a spot secured online to attend.
Bring two short sides of your choice, or a short monologue. Bring your reservation print out to hand into the Directors along with headshots. 
You must have a reservation to participate.  Please log onto www.eventbrite.com to register.
Debra Markowitz
Debra Markowitz is an award-winning writer, director, and producer. Her films, The Last Taxi Driver, Leaving and By Blood, have all been shown on DirecTV, and are now on Amazon Prime., The Choice, Chosen, and The Waiting Room,are on the festival circuit. She is in post production on feature film, The Only Woman in the World, and for series pilot, Couple of Guys.You can find out more about Debra, her company and her projects at www.IntentionFilmsandMedia.com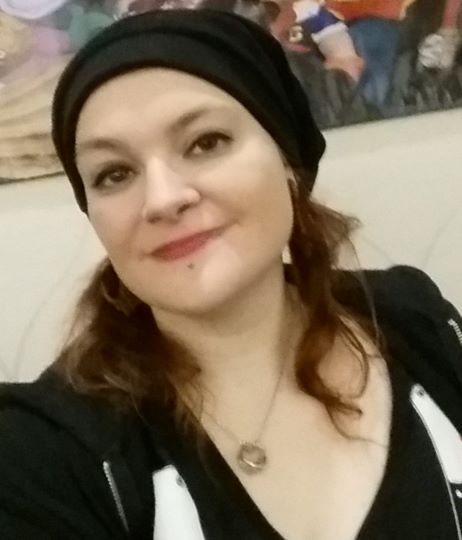 Lindsay Serrano
Lindsay Serrano is a producer, director, and writer, who has produced three feature films, three web series, and over twenty short films. She co-directed The Attack of the Brain People and guest directed an episode of Zombie Hunters: City of the Dead before completing her solo directorial debut with the short Beneath, for which she was awarded Best Horror Director and Best First-time Director. Lady Lazarus, a play she wrote and directed following the life of Sylvia Plath, was performed at the Ryan Repertory Theatre in Brooklyn. Lindsay co-owns Mass Grave Pictures with her husband Manny and is the co-host of the Filmmaking Sucks podcast. Her new comedy film, MissUnderstood Monster, is screening at LIIFE 2019.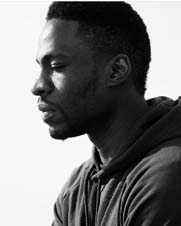 Alexander Etseyatse'
A First Generation Nigerian -American filmmaker residing in Brooklyn, New York, an avid Arts enthusiast who enjoys watching stories unfold, whether on or off screen.  Alexander just finished his 2nd year at NYU's Graduate film program on a prestigious scholarship. His most recent feature length screenplay, "Otis," was selected as a quarter-finalist of Scriptapalooza screenwriting competition and "Otis" the Web series made its World Premiere at SXSW Film Festival 2018. It's Currently playing at The Seattle International Film Festival; and recently awarded the Spike Lee Production Grant for Feature length screenplay "Otis" and The Caucus foundation grant for "Otis".  He hopes to make films that not only entertain, but also display thought-provoking content.  He grew up learning that life is what you make it to be, regardless of where you are from or who you are. Before settling on a career path, he always wanted a traditional career, becoming a Lawyer or Pilot one day, but that all changed and since has switched focus on becoming a creative individual, analyzing and creating compelling material accordingly. His debut film, "Abidjan," a short film played in over 25 Film Festivals and won 7 awards. It was about a young soccer player from Brooklyn, who learns valuable lessons about life and Soccer while traveling the Ivory Coast of Africa. This was the film that mirrored his life 20 years earlier having felt it was such a valuable experience.  'Abidjan' was like a symbolism, the moment he realized Filmmaking was his personal calling…he had stories to tell. The two short films he then wrote and directed,  "Mikel's Faith," about an incarcerated former Golden Glove Champ who is suddenly released from prison. And "Four One Nine," about two British-Nigerian brothers involved in an illegal family business, are his most thought provoking and 'darker' pieces. They were geared at the three themes he grew to love, and hopes to continue to explore as feature films. Together, these shorts have played across the globe in 80 film festivals and won 27 awards. "Otis" deals with a calm, mentally unstable young man in his late 20s, who has completely lost touch of his life due to a mental illness that appears during hard times. We follow his goal of getting his fiance and daughter back in his life, as he attempts to leave the psych ward.
Anthony Grasso
Anthony Grasso studied at The British American Drama Academy in Oxford England, The Actor's Studio and Sanford Meisner training from first generation instructors from The Neighborhood Playhouse. Anthony has directed several award winning shorts, a few of which are still on the festival circuit.
As an actor he looks for diverse roles that challenge him: a grieving father, a conflicted priest, a conflicted artist, a belligerent chef, a desperate accountant, an emotionally injured CEO turned predator, a Doctor on the verge, a bumbling assassin, A Russian Hacker, a workaholic British CEO, a corrupt mayor, and a romantic lead looking for a casual affair and finds love.
Independent features and short films such as Gun Hill Road (Sundance 2011), Billy's Cult (Distribution 2013), and The Pigeon Egg Strategy (Sundance 1999- shot in Hong Kong),  The hilarious Indie RomCom, Swiped Right, earned Best Lead Actor at the Best Shorts Competition and multiple Best Short Comedy awards.
Indie award winner Kill Al – sci-fi thriller has been selected in over 30 festivals in the US, Europe an Asia. It garnered multiple Best short film awards, including 2X Best Actor award here and in Japan. The indie controversial short film The Blind Date(story about the reversal of roe vs wade) won multiple awards for Best Picture including Best Actor.
Selected TV credits include: Marvel's Jessica Jones (Recurring), Gotham (Guest Star), and Co-Star roles on Blue Bloods, Person Of Interest, Wall Street Project (Pilot with Jon Cusack), Unforgettable, Law & Order, Law & Order CI And Law & Order SVU, The Black Donnelley's, NYPD Blue, and Sex & The City.
Upcoming Releases include: indie drama The Long Commute (co-wrote and co- producer) and indie drama Any Given Tuesday, insiw political Extradition, Monarch Butterfly and 3 indie Pilots:  the Probe ( pilot) and General mess Hospital and A Beautiful Distraction starring Vivica Fox and Adrian Paul.
David Chai
Growing up in Sydney, Australia, David studied acting at the Actor's Center before finding his real calling behind the camera. David's first feature as writer / Director is Siji:Driver which won the Best Feature Film and Best Original Score awards and was nominated for Best Director at the Long Island International Film Expo 2018. Siji:Driver won Best Director, Best Actress and Best Cinematography at the Montreal International Wreath Awards Film Festival 2018. He has also directed a TV pilot, short films, commercials, TV programs, and live events. He is an alumnus of ScreenwritingU and when not in production, is usually in development on several high-concept screenplays.
"I love powerful, emotionally satisfying stories that bring a sense of wonder and magic, while keeping a pulse on the core values of integrity and kindness. I believe that Movies and Television are the perfect intersection of art and commerce and have the power to change the world." — David Chai
Stacey Maltin
Stacey Maltin wrote, produced, and starred in her first feature film "Landing Up" through her production company Bold Compass Films. It premiered at Dances With Films in Los Angeles and she picked up a Best Actress as well as Best Feature nomination. Her short film "Stronger Together" was recently acquired by Shoreline Entertainment after having it's world premiere at NewFest and her short film "Head" is streaming on REVRY. Her work has further screened at Cinequest Film Festival, Rotterdam International Film Festival, Flicker's Rhode Island, ITVfest, and more. The script she penned, "The Other Side" was selected by the screenwriting website THE BLACK LIST as a Top 10 Finalist in the Hasty Pudding Fellowship for a screenwriter focusing on satire and social commentary.  That script was further selected to be a part of the Black List Table Reads series and was produced as a podcast starring Darren Criss, Eddie Kaye Thomas, and Jerry Adler.
She is currently creating a new provocative series called LINKED (Cinequest 19′) and is in the midst of filming "Triple Threat" her first feature as a director. She is also in development on the feature film version of HEAD (Outfest Screenwriting Lab finalist). 
She is the co-founder of production company Besties Make Movies with close collaborator Marzy Hart and Bold Compass Films with her husband and partner Dani Tenenbaum.
David Salazar
David Salazar is a Colombian/American Director and Producer, who has co-directed several short films including "Adrift" "Conciliation," "Bully," 'Reverie" and "Messenger."  His first feature film "Nowhere," co-directed with his long-time collaborator Francisco Salazar, is currently in postproduction. David's films have been selected to numerous film festivals including the Long Island International Film Expo, the Sunscreen Film Festival, Hang on to your Shorts Film Festival, Laughlin Film Festival, Damini Short Film Series and Big Apple Film Festival among others.
David has also worked as a producer on a number of shorts, including "Last Game" which was selected at the Asians On Film Festival and International Festival of Manhattan
When & Where

Bellmore Movies & The Showplace
222 Pettit Avenue
Bellmore, NY 11710


Wednesday, July 17, 2019 from 10:00 AM to 1:30 PM
Add to my calendar
Organizer
The Long Island International Film Expo (LIIFE) is one of the Top 25 Coolest Film Festivals in the World!! -MovieMaker Magazine
LIIFE is sponsored by the Long Island Film/TV Foundation (LIFTF) and the Nassau County Film Office
When purchasing your tickets please confirm the film you wish to see is in the film block purchased.