Description
Panel
Sábado 28 de Julio
13:00 - 14:00
Panelistas:

Diana Trejo y Luis Montijo
¿Sabés cuál es el papel de un director de fototografía en una producción cinematográfica? ¿Qué rol juega la fotografía dentro de una producción de cine?Descúbrelo en este panel destacando la importancia y la conexión entre el director creativo y el director de fotografía.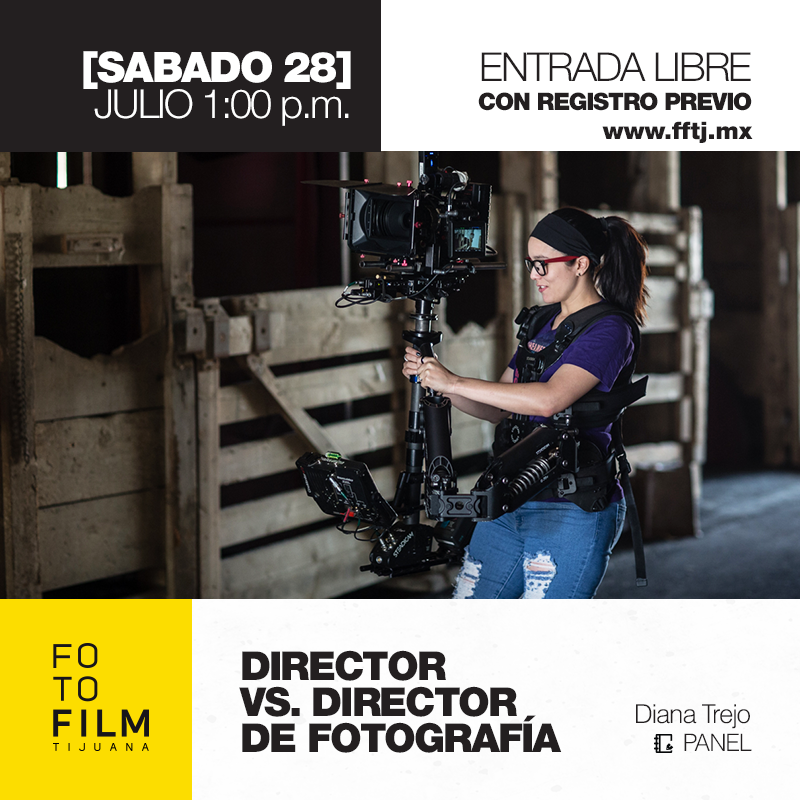 Diana Trejo es una mujer multifacética. Nacida en San Diego con corazón Tijuanense ha logrado encontrar a través del cine una manera de sobrevivir a la realidad y de compartir su visión del mundo.
Es Licenciada en comunicación por la Universidad Autónoma de Baja California con una maestría en cine por The New York Film Academy, ha dirigido 4 cortometrajes y producido en total 7 proyectos en Los Ángeles CA y 4 en Tijuana.
Descubrió su pasión por el cine a corta edad y desde entonces se ha dedicado a cultivarla y seguirla mediante la búsqueda constante de historias que logren mostrar la realidad que vivimos debajo de la cotidianidad, explorando colores y mezclándolo con drama y un poco de acción. Diana se caracteriza por la pasión con la que emprende nuevos proyectos y su afán de querer siempre compartir su visión con quienes la rodean. Actualmente está desarrollando un proyecto de documental lo cual le permitirá explorar nuevas vertientes dentro de la narrativa cinematográfica.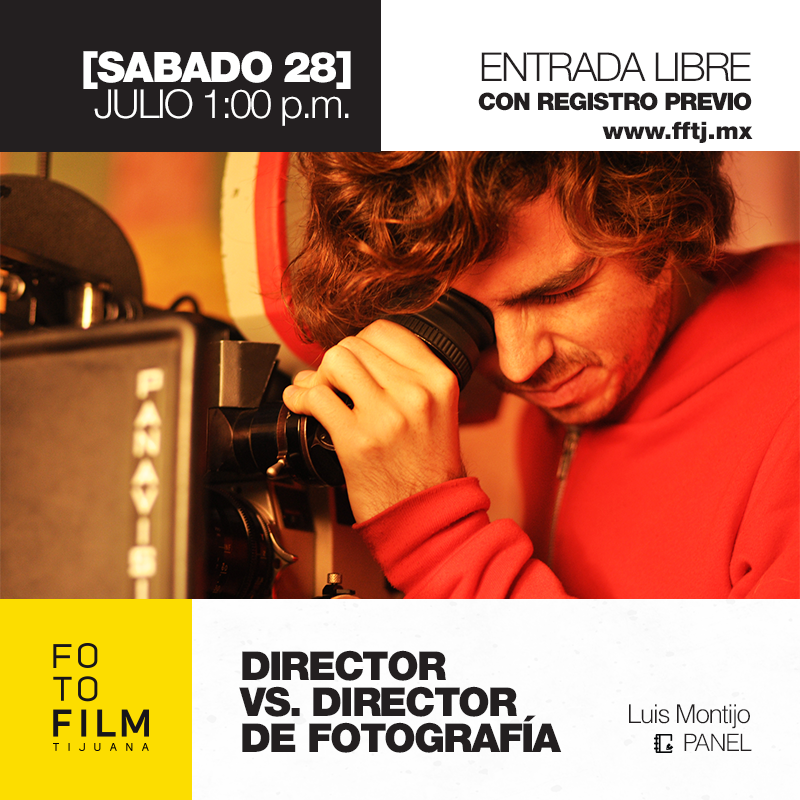 Luis Montijo cuenta con una Licenciatura en Cine y Cultura Visual de University of California, Riverside, donde estudió teoría de medios visuales, lenguaje cinematográfico y fotografía fija análoga. En 2011 obtiene una Maestría en Artes con especialidad en Cinematografía, de Academy of Art University, habiendo ya trabajado en la industria profesional de cine independiente. Su tésis como Director de Fotografía, el cortometraje "Un Buen Hijo", filmado en Tijuana, formó parte de la selección oficial de 15 festivales internacionales.
Actualmente trabaja y colabora en producción comercial e independiente de Cine y Televisión como Director de Fotografía, Operador y Asistente de Cámara, así como también en procesos de post-producción y corrección de color. Adicionalmente, ha impartido clases y cursos de Lenguaje Cinematográfico y Cinefotografía en Ciudad de México y en Tijuana, Baja California.
➡ Consulta todo el programa en http://fotofilmtijuana.mx y sigue nuestras redes para estar al tanto de todo nuestro contenido exclusivo!