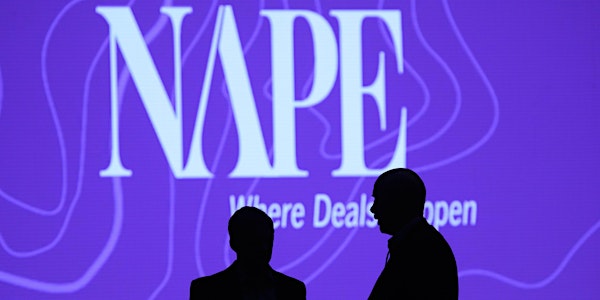 Directions and Opportunities in Energy: Assets, Financing, Technology, Data
Experts discuss energy industry outlooks, properties and assets, sources of funding, technology ventures, new technologies, networking.
About this event
The quickly evolving energy landscape provides unique opportunities for the future, as well as some very real cautionary notes as demand is projected to surge, but it becomes increasingly challenging to meet that demand. Join us for energy opportunities, the best ways to optimize operations and avoid leaks or emissions, and the best ways to find funding or partners for your projects, new technologies, and deals.
We will meet face to face at the George R. Brown Convention Center in Houston (Room 321). Prepare for stimulating and informative talks, and potentially transformative networking.
8:00 - 8:10 am
Introductions
Susan Nash, AAPG
Mark Hamzat Erogbogbo, Financial Executives Networking Group
8:10-8:40 am
KEYNOTE: Garrett Golding, Federal Reserve Bank - The Outlook for Energy
Q&A
8:45 -9.45am
Energy Assets
KEYNOTE Dawn Porter, Stratum Reservoir
John Hudson, Shell - People as Assets: The New Skill Sets
Ashley Douds, Wildlands Research - Critical Minerals
Laura Capper, Energy Makers Advisory Group - Water Management and Disposal Wells
9:45 - 10:00 am
Curated networking break
10:00 - 11:00 am
The Money
Brendan Burke, PitchBook - Start-Up and Commercialization Funding
Dirk Cockrum, BKD - Money Trends
Alex Rozenfeld, Climate Impact Capital - Funding for the Energy Transition
11:00 - 11:15 am
KEYNOTE David Reid, NOV
11:15 - 12:15 pm
Technology Ventures
Isaac Aviles, Schlumberger - Technology Trends
Amy Henry, Eunike Ventures - The Path to Field Validation and Markets
Taha Syed Hussain, Venture Partner, DK Innovation - Downstream Technologies
12:15 - 1:15 pm
Lunch break and networking
Lunch talk - Steve Tedesco, Running Foxes - The Future of Natural Gas and Helium
1:15pm-2:15pm
New Technologies
Ashley Gilmore, Tracts - Mini-Keynote / Automation of Lease Records and Payments
Dave Tonner, DWL - Mini-Keynote / Robotics in Drilling and Mud-Logging
David Bradbury, Proflex Technologies - Instantaneous Leak Detection
Salem Thyne, eSalinity - Wettability Alteration for Boosting Production and Career
2:15 - 2:30
Curated Networking Break
2:30 - 2:45 pm
KEYNOTE Liz Dennett, Wood Mackenzie - Future Proofing your Data (and Career)
2:45pm -4:00 pm
Data and Analytics Transformations
Sunil Garg, Petrabytes - Automatic Image Classification Now
Andrew Muñoz, Ensign Natural Resources - Bitcoin Mining: The Future Is Natural Gas
Sashi Gunturu, Petrabytes - Simplifying Data Architecture
Rekha Patel, Xrathus - Powering Up Collaboration
4:00 - 4:15 pm
Closing Keynote - Chris Hosek, Texas Star Alliance Energy Solutions
4:15 - 5:00 pm
Networking
Prepare for stimulating, informative conversations and transformative networking opportunities.
For more information:
Susan Nash, Ph.D. -- AAPG
Mark Hamzat Erogbogbo -- Financial Executives Networking Group

Organizer of Directions and Opportunities in Energy: Assets, Financing, Technology, Data