Refund policy
Refunds up to 1 day before event
Eventbrite's fee is nonrefundable.
You're invited to the next Film Fatales webinar!
About this event
Join Film Fatales for a discussion about Directing TV Movies with Marianne Wunch (Executive Producer, Evil Stepmom), Ricki Maslar (Casting Director, Deadly Misconduct), and Taylor Harris (Script Supervisor, Wicked Moms Club). Moderated by Film Fatales member Tamar Halpern (Director, Sinfidelity).
Come hear a panel of experts illuminate the pros and cons of working in the Roger Corman-esque genre of non-union TV Movie thrillers. The discussion will include tips on how to get hired and what to expect once you are, how to make the challenging short schedule work to your benefit, ways to utilize creative solutions when asked to pivot quickly, and more.
This event is open to the public and will be accessible with live captioning. The registration link will be shared the day of the event and a video replay link will be available for 48 hours after. See you soon!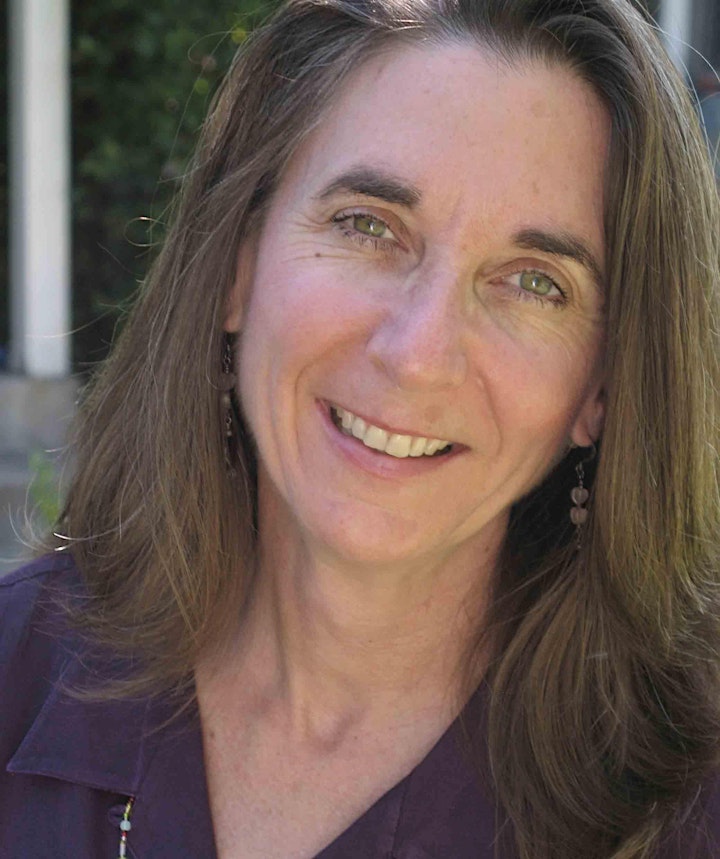 As SVP, Creative Affairs at MarVista Entertainment, Marianne Wunch has served the company for more than two years, leading a line of business that develops and produces 30 films per year that are distributed both domestically and internationally. Prior to MarVista, Marianne produced over three dozen independent feature films. Her early experience as a theatrical stage manager and special events coordinator has enabled her to manage all aspects of production, from prep through post and delivery. Her work can be seen on a variety of networks and streaming platforms, including Lifetime, Hallmark, Netflix, and most recently Tubi.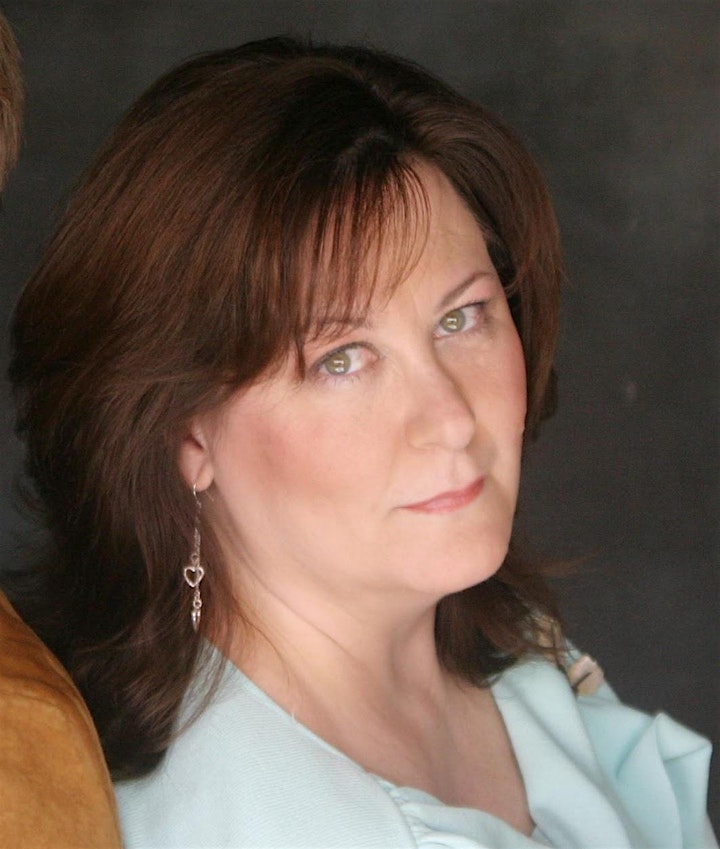 Ricki Maslar CSA is a successful casting director and producer with over thirty five years' experience in the entertainment industry. She has held a variety of positions as an agent, casting director, manager, teacher, and producer. As a casting director Maslar has had the opportunity to work on studio and independent features with credits that include Twister, The Bronx Bull, Under the Bed, The Line and Dahmer. Her actor-friendly philosophy has earned her high praise from actors and colleagues alike, yet Maslar says she is simply living and working by the 'golden rule.' Maslar was born in Chicago and grew up in Oklahoma City. At age ten she began working as a model in local runway, print and commercials with dreams of becoming an actress. She went on to attend St. Gregory's College in Shawnee, OK, where she shifted her focus from acting to a career behind the scenes. She married out of college and became involved in the local entertainment community. Maslar was active in helping bring films to Oklahoma. She continued to make strong connections to Hollywood and it was casting directors Janet Hirshenson and Mary Jo Slater, who encouraged her to move to Los Angeles to continue her career in entertainment. She has been honored by the TMA four times being nominated for the Feature Film Casting Director of the Year. She was inducted into the Movie Hall of Fame in Oklahoma this past Spring. Maslar has had the privilege of casting well over 200+ films. Teaching has always been a passion for Maslar who has been doing so for over 20 years in Canada and North America. Her workshop presentation offers actors valuable insight about the entertainment industry – yet another extension of her commitment to actors. In December, 2017 Maslar returned to Oklahoma, to be closer to her children and grandchildren. She has encouraged friends who are directors and producers to film their projects in Oklahoma. Many have come and she is grateful. She was privileged to work with a filmmaker who was brave and started production DURING the pandemic. Danny Roth, showed the industry a safe way to work during the historic shut down of the industry… showing, once again, how strong Oklahoma is. The wonderful industry, crew people, actors and the Oklahoma film office, marched us out of this dark time and led us into one of the most prosperous times in Oklahoma film history. Above all of her accomplishments, Maslar is most proud of her two children – Samantha Anne and Scott Aaron, and her 5 beautiful grandchildren. Watching her children grow up into wonderful people who work in careers that help others has been her greatest reward. She is dedicated to helping others and believes everyone can make a difference. Ricki G. Maslar is a respected entertainment executive, a member of CSA (Casting Society Of America), and a member of the p.g.a. (The Producers Guild of America), dedicated mother, and she looks forward to making films that change lives and make a difference in the world – if only for a moment.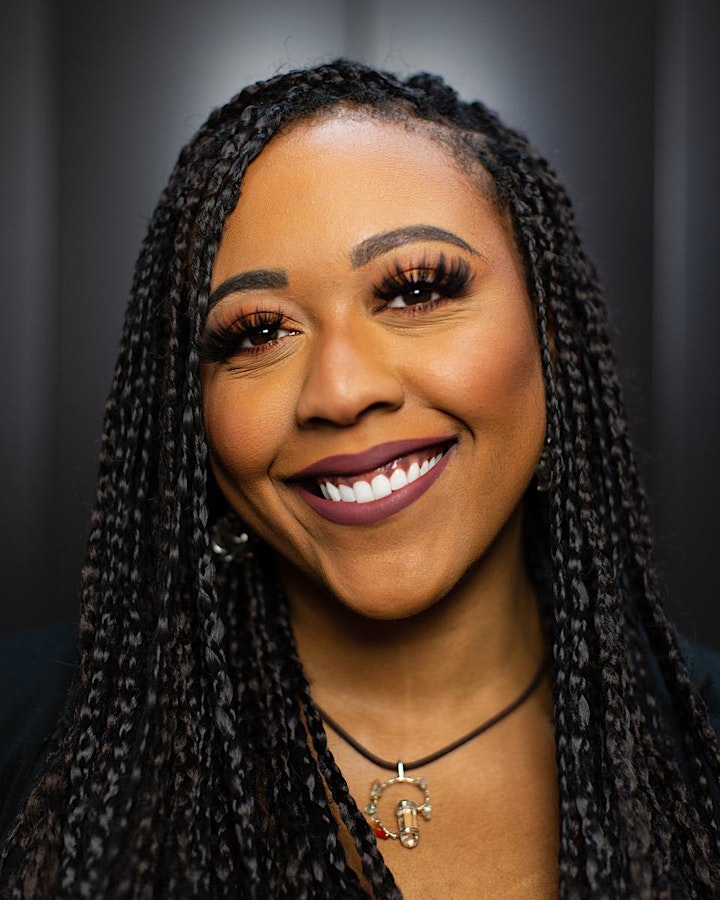 Taylor Harris was the Script Supervisor on Fifth Third Bank, Secrets in Suburbia, Bad Moms Club, Remnant 13, Ghost in the Family and more. Taylor has a Master of Art in Communication and a Bachelor of Arts in Electronic Media and Broadcasting from Northern Kentucky University.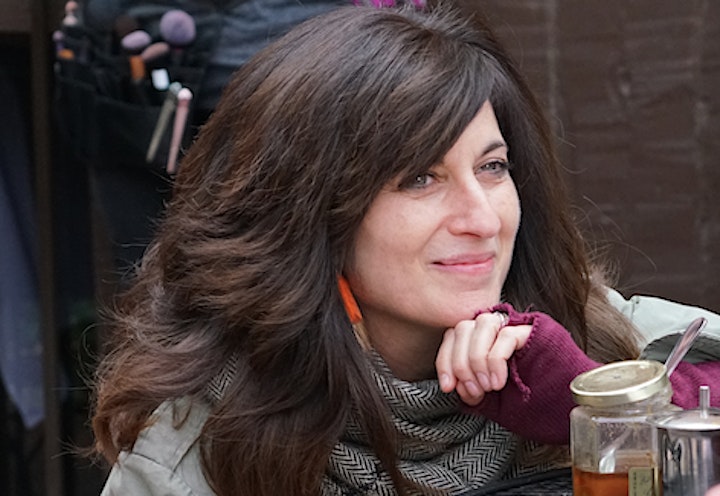 Tamar Halpern has written and directed ten features, including her adaptation of the bestselling YA novel Jeremy Fink and the Meaning of Lifestarring Mira Sovino and Joe Pantoliano. Previous work includes the award-winning Shelf Life, "a whip smart film that taps into a fresh source for American comedy" (Variety) and her documentary about a forgotten LA artist who was rediscovered in his 70's called Llyn Foulkes One Man Band (Netflix, Amazon). Her first novel, RAD, goes deep into 1980's San Fernando Valley culture and publishes early 2022. She's a proud Hedgebrook alumna. www.TamarolandPictures.com
Upon arrival, you will be placed in the waiting room until the webinar begins. We will start right on time. Plan to log in a few minutes early to check your tech to make sure you don't miss anything. Participants are invited to ask questions in the Q&A box throughout. This event will be accessible with live captioning and we will share a video replay link and the chat transcript following the event. Please contact us with any questions.
Film Fatales organizes panel discussions, educational workshops and networking mixers focused on amplifying marginalized voices in film and television. Capacity is limited. The session will be recorded for those unable to participate in the live program. Your participation constitutes your consent to being recorded and photographed during the event and to Film Fatales sharing those recordings and photos with the world. Please contact us if you require an accessible accommodation.