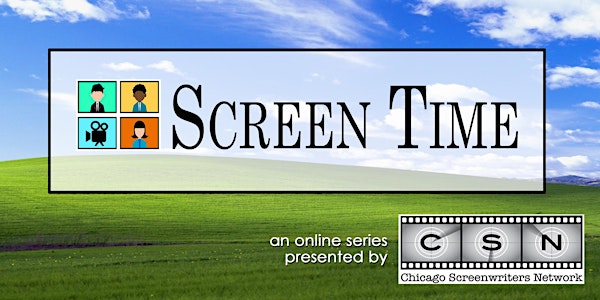 Direct Your Own Work w/Diane Bell
Screenwriters: It's time for you to direct your script!
Refund Policy
Contact the organizer to request a refund.
About this event
In this online event, we welcome writer/director Diane Bell to discuss making the leap from screenwriting to directing your own work. It can seem terrifying! You're a writer! You're used to sitting in a room on your own staring at your laptop, not leading the charge with dozens of cast and crew on set. So why do it? And how do you do it? If you've ever felt the tiniest inclination to directing your own work, don't miss this discussion with Sundance award-winning screenwriter and director Diane Bell, who will share what you need to know to do it successfully. Warning: this session may lead you to direct your movie.

MORE ABOUT DIANE BELL
Diane Bell started her career in film as a screenwriter and quickly had success, selling her first screenplay, getting hired by an A-list director to rewrite a script and landing other well-paid writing gigs. However, when three of her projects fell apart in the same week for reasons wildly outside of her control, she decided to write and direct a movie herself. That movie, OBSELIDIA, premiered at the Sundance Film Festival winning two awards, and was nominated for two Independent Spirit Awards, including one for best first screenplay. She has gone on to direct two more movies and has written a book, SHOOT FROM THE HEART, a guide to successful indie filmmaking. She is committed to empowering others with the real life knowledge and tools they need to make movies and teaches online courses on writing screenplays, selling them, and making movies.
For more info, go to DIANEBELL.COM.
~~~~~~~~~~~~~~~~~~~~~~~~~~~~~~~~~~~~~
ADMISSION:
FREE for CSN Members
Pay-What-You-Can Donation for Non-CSN Members
~~~~~~~~~~~~~~~~~~~~~~~~~~~~~~~~~~~~~
HOW DO I JOIN THE EVENT?
Guests will receive an invitation email with a link to the virtual event space. The link will go live roughly 10 minutes before the start of the talk. You can use Zoom on your phone or tablet (download via Apple or Android store), or your computer via Zoom.us. You do not have to activate your webcam or microphone to RSVP.
Everyone uses different devices, different operating systems, and different providers. While we can't diagnose your specific technical difficulties, we can offer some helpful tips when using Zoom (here and here).