Description
Our first MAKE IT Monthly event of 2017!
E-commerce has quadrupled in the past decade and direct-to-consumer has become a key sales channel for brands. Consumers are now comfortable having almost anything delivered to their doorsteps.
In this environment, the box is the new storefront. Packaging is democratic; small brands can look as good as the big guys. And with every box or mailer you have an opportunity to delight the customer and craft a memorable experience for your brand.
We're thrilled this month's MAKE IT Monthly event will be hosted by packaging innovator Lumi. Come learn how to design a consumer experience that goes beyond just the design of the product. We'll start with a tour of Lumi's packaging facility, hear a brief, interesting, and practical talk from founder and CEO Jesse Genet, and meet other manufacturing entrepreneurs, with refreshments provided by Califia Farms and Lumi.
6:30 Tours
7:00 Talk by Lumi CEO and Founder, Jesse Genet
7:30 Networking
More events will be announced here. Be the first to know: JOIN the MAKE IT IN LA movement now and never miss a gathering!
About Lumi:
Lumi supplies packaging for e-commerce brands like MeUndies and Parachute. It's a startup that's equally obsessed with great design and great boxes, and they've formed partnerships with the best manufacturers so that ordering e-commerce packaging simple, painless, and budget friendly for brands of all sizes.
Our partners:
Thanks to Lumi for generously hosting this event. The MAKE IT Monthly series is sponsored by Califia Farms and Happily. Thanks also to all of our coalition partners for their support.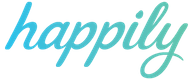 Organizer of Direct-to-Consumer Packaging: Delighting Customers in a New Era of Retail
MAKE IT IN LA is a community of creators turning passions into products in Los Angeles. A 501(c)(3) non-profit spun out of Los Angeles Mayor Garcetti's office, we were founded in 2016 with the belief that manufacturing is a critical part of the local economy, and that building connectivity within the entrepreneurial ecosystem will lead to economic growth, better jobs, and more innovation. Through community, online resources, and events such as factory tours and networking events, we make connections that celebrate and unleash the creative potential of Los Angeles.