A virtual educational event designed exclusively for active corporate direct selling executives and their corporate teams.
About this Event
At Direct Selling University (DSU), formerly known as SUCCESS Partners University, 40 industry executives and legendary thought leaders from leading companies will present the vital information, action items and trends to guide your corporate and field teams to new levels of success in 2021.
Direct Selling University is dedicated to the betterment and advancement of the direct selling channel and the executives that lead it.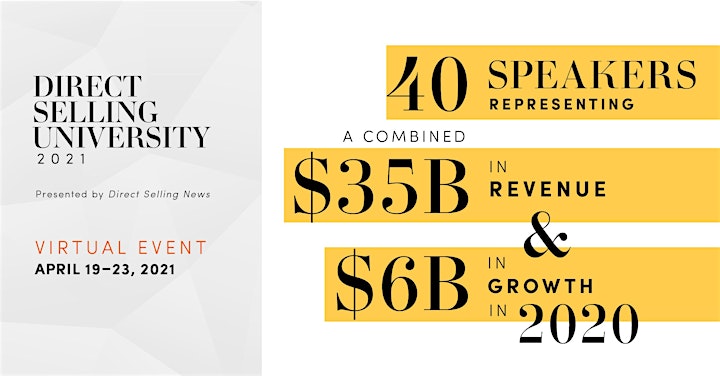 WHO CAN ATTEND DSU 2021?
Active corporate direct selling executives
Event Partners
Current DSN advertisers
are all invited to attend the Direct Selling University virtual event for FREE!*