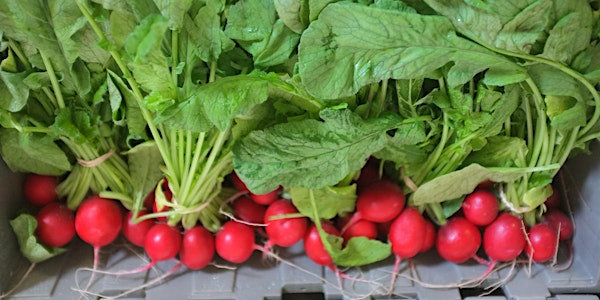 Direct Market Success Workshop
When and where
Location
Essex North Shore Agricultural & Technical School 565 Maple Street Danvers, MA 01937
Description
Meeting the needs and values of your customers is fundamental to creating a healthy long-term relationship. How to actively seek buyers is just the start. Who is your customer and why do they buy? Maintaining the relationship requires attention to details from varieties, quality, pricing, communication, sequential planting, quality control, merchandising, trends, and more. Learn how to serve the direct market and make your farm a highly desired source of fresh produce.
Participating farmers will receive a FREE copy of the Direct Market Success manual. The brand new Direct Market Success is a reference guide for farms selling in direct market venues such as farmers markets, CSAs and farm stands. Closely modeled after FamilyFarmed's Wholesale Success manual and training program, Direct Market Success is intended to be the definitive farmer's guide to selling, food safety, postharvest handling, and logistics for farmers who are seeking to enter and grow in this burgeoning consumer sector, mainly composed of farmers markets, CSAs, online retail sales, and farm stands.
Lunch is included in your registration.
This workshop is being held in partnership with Family Famed and the USDA Risk Management Agency.