Direct Impact Marketplace 2019 | Creating a Community around Sustainability
Description
First 50 people to check in will receive a free Klean Kanteen Cup!
First 25 people to check in will receive a free Stasher Bag!
Sports Basement and Patagonia are back for the 4th annual Direct Impact Marketplace - a showcase highlighting conscious shopping and advocating for better consumption, education and creativity for all. We want to share with you our partners who are championing change for the community or environmental sustainability.
Have a go at mending, fix your broken zipper jacket, replace your Sunski lens, or maybe make a call to action with KEEN. Enjoy some free tastings and stay for a brief presentation about about the ways we waste and exploring sustainable choices that can make a direct impact.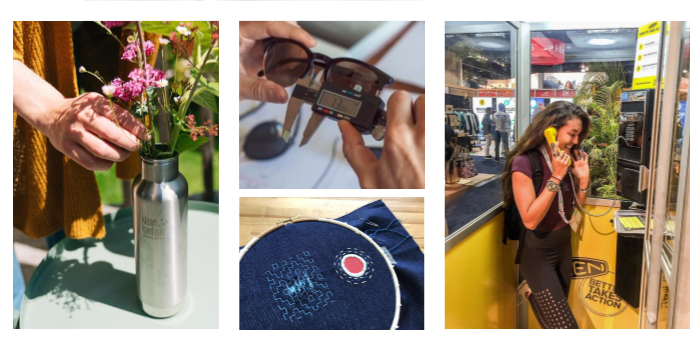 Itinerary:
6:00pm - Marketplace opens
6:30pm - Direct Impact Presentation or just hang out!
7:30pm - Raffle


2019 Activities
All activities while supplies last // first come, first served


KEEN – Call To Action Phones - Make a call. Make a difference. Act now to make your voice heard on the issues you care about. Call your representatives on our rotary phones. Not sure what to say? Look through our call binders to select the issues you care about and use the scripts to leave a message to your representative.
Klean Kanteen Repurpose Your Bottle - Rethink the way you re-use your bottles. Whether you're looking to upgrade, or simply have accumulated too many drinking vessels, you can steal some great ideas or maybe give us some! Submit your most creative way to re-use bottles and the winner will get a prize!
Worn Wear Clothing Repair - Got something with a broken zipper? Bring it in and Patagonia's Worn Wear team will show you how to fix it right up! Need more than a little fix? Maybe you're more into mending, see below!
San Francisco Department of the Environment - Recycling, the Right Way - Dive into the details as to how your goods are recycled. Are you sorting your trash the right way? Get the specifics on San Francisco's unique acceptance standards and learn how you can work toward a zero-waste lifestyle! SF Department of the Environment is working in partnership with Cascadia Consulting Group.
San Francisco School of Needlework and Design Patches and Mending - Learn different mending techniques including how to make patches and how to darn. Try a few stitches for yourself and go home and get to repairing!
Stasher The End of the plastic Ziplock Bag - Join the plastic-free movement and try these endlessly useful, reusable, and non-toxic bags. Designed for storage, Stashers also hold up to microwaves, dishwashers, the oven and even Sous Vide. Check out how people are stashing!

Sunski Free Lens Kit Replacement Station - Got some well worn Sunski shades? Don't toss the whole pair of shades just because the lenses are scratched. Bring your current pair and they'll help you put in some brand new lenses!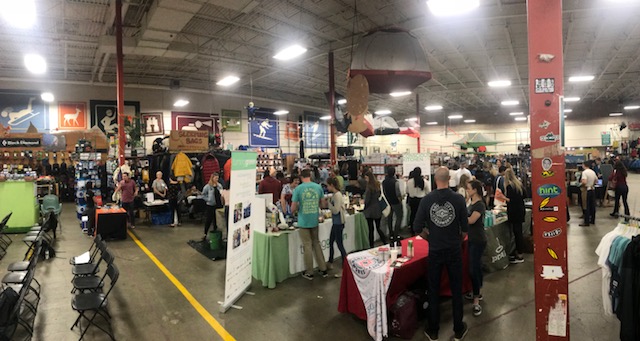 Tastings:
We encourage you to please bring your own cup for any alcoholic tastings. We bet you've got one you can bring along!
TCHO - Assortment of flavors of ethically sourced chocolate
Patagonia Provisions Food - organic chili bar, salmon dip, fruit + almond bars and new Savory Seeds
Patagonia Provisions Beer - Have a taste of their Long Root Ale!
Ocean's Halo Food - Tasty broth or try their variety of soy-free sauces.


Direct Impact Industry Presentation


1% for the Planet - What Can We Do?
A short video about the impacts we can make by supporting organizations that foster environmental change.

Patagonia Provisions - Rethinking our Food Chain
An introduction to Patagonia Provisions and how they're making changes to the food industry.
SF Department of the Environment - SF's Unique Recycling Standards
A brief overview of San Francisco's very specific standards for sorting your waste.

Sunski - Sustainability and Design
Creating sustainable design solutions and their latest commitment to becoming Climate Neutral Certified
prAna - Renewal Workshop
The process of re-purposing apparel and giving new life to clothes that were previously unsellable.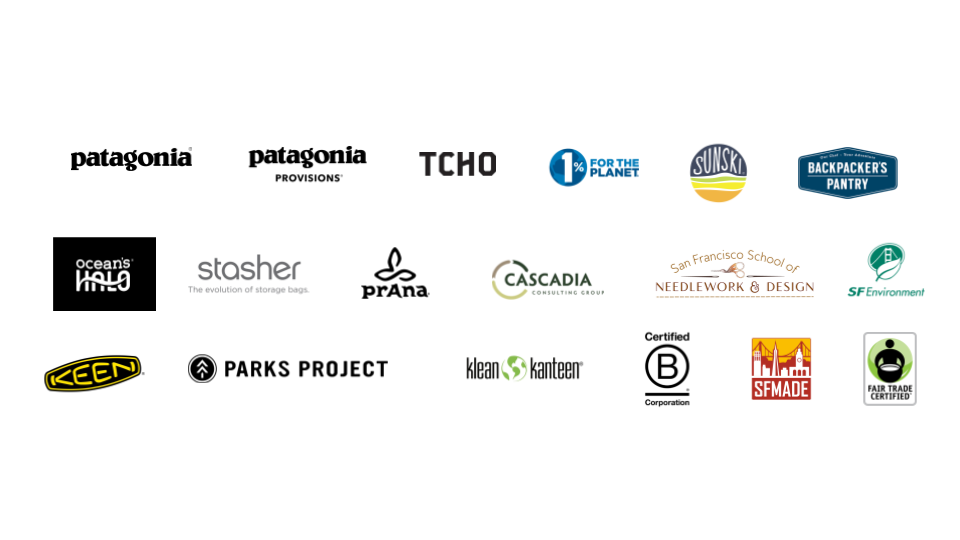 ---
When you choose Fair Trade Certified, B Corp, 1% for the Planet or locally made products you are directly impacting the lives of the people who make and sell your products. When you support local nonprofit organizations, you're helping them make a direct impact on our local community.


SAVE PAPER! Please DO NOT print your Eventbrite ticket.