Direct from Spain! Bay Area Flamenco Festival: Guitarra & Cante Jondo

Sunday, October 12, 2014 from 8:00 PM to 10:00 PM (PDT)
Event Details
9th Annual Bay Area Flamenco Festival presents
An evening of Gypsy flamenco guitar and cante direct from Spain featuring JOSE MENDEZ, MARI PEÑA & ANTONIO MOYA

José Méndez was born into the legendary Méndez clan of Gypsy flamenco singers from Jerez de la Frontera, Spain. A direct descendant of La Paquera, he is the grandson of the festero "El Pili" and a cousin of Bay Area favorite, Kina Méndez. A member of Cristina Hoyo's company for many years, José Méndez has specialized in singing for dancers. He is also an outstanding soloist with a voice that echoes La Paquera.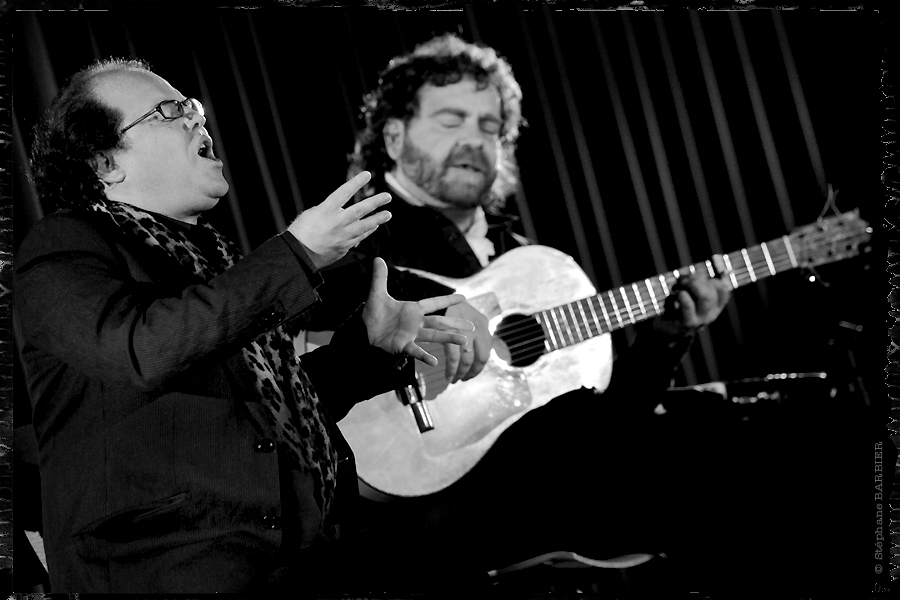 Mari Peña is heir to the one of Spain's most important families of Gypsy cante: Los Pinini. Her powerfully emotional singing is rooted in the traditions of her hometown Utrera, the birthplace of legendary singers such as La Fernanda & La Bernarda and El Perrate.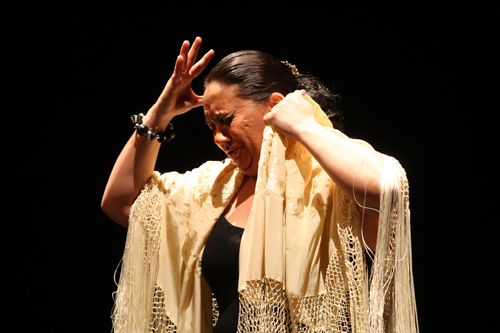 Antonio Moya --the preferred guitar accompanist for such luminaries of Gypsy cante as Pepa de Benito, Ines Bacan and Bernarda de Utrera-is currently one of Spain´s most important cante accompanists.  His knowledge of cante and his understanding of the particularities of each region´s style is almost unrivaled.
OTHER 9th ANNUAL BAY AREA FLAMENCO FESTIVAL EVENTS:
At Cowell Theater  Fort Mason, San Francisco
October 10: Carmen Ledesma                              
October 11: Rafael de Carmen
Tickets & Info: www.BayAreaFlamencoFestival.org
When & Where

Kuumbwa Jazz Center
320 Cedar St
Address Line 2
Santa Cruz, CA 95060


Sunday, October 12, 2014 from 8:00 PM to 10:00 PM (PDT)
Add to my calendar
Organizer
BAY AREA FLAMENCO
Founded in 2005, the 
BAY AREA FLAMENCO FESTIVAL 
has grown into a popular and vital annual Bay Area cultural event. Celebrating Spanish Gypsy music and dance as a living culture and a legacy of world stature, the Festival has presented some of the most important figures in the history of flamenco as well as prodigies form today's generation of artists. Artistic director Nina Menéndez's unique curatorial vision distinguishes the Bay Area Flamenco Festival/Festival Flamenco Gitano and its particular focus on grassroots flamenco from the Gypsy communities of Spain.
"These artists are bringing the Gitano essence of flamenco into the 21st century," explains Festival director Nina Menéndez. "They have an ease for improvisation that comes from living the art as a part of everyday life. No choreography is required, only an intimate connection among the dancers and musicians who interact freely on the basis of a shared legacy and an insatiable hunger to find the spark of 'duende' that transforms the mundane into the sublime."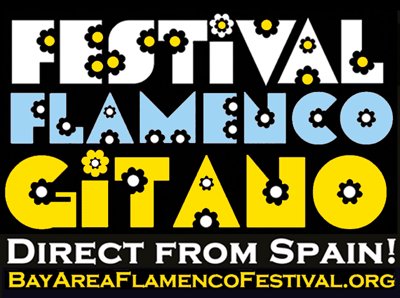 Direct from Spain! Bay Area Flamenco Festival: Guitarra & Cante Jondo