Description
SAVE THE DATE!
Early Registration is Open!
Direct Auto Lending Forum – Presented by CU Lending Advice, LLC
Every credit union in the country would benefit from making more direct
auto loans – you know the car loans that actually increase your net income. Please join Brett &

Don

of CU Lending Advice for a two-day conference that will give you the proven strategies you need to achieve significant growth in your direct auto loan portfolio.
You DO NOT need to be held hostage to finance managers at dealerships and the pain of an indirect auto lending program!
At this event, you will be given specific tools to take back to your credit union that will allow you to increase direct auto loan volume and you will hear from multiple credit unions that have used these strategies to great success. Topics to be covered will include:
The lending department organizational structure you must use to grow direct auto loans.

Effective marketing strategies for direct auto recapture.

The importance true sales reps taking loan applications.

Outbound sales tips.

Underwriting high-risk auto loans.

Maximizing ancillary insurance sale product income.
Don
't miss this valuable educational opportunity that will show you how your credit union can win the direct vs. indirect car loan battle!
You don't want to miss this conference.
SEPTEMBER 4
DAY 1
10:00 AM – 11:00 – AM KICKOFF KEYNOTE
Brett Christensen, Owner, CU Lending Advice
• Benefits of Direct Auto Lending
• Horror Stories of Indirect
• The Business Model that Drives Direct Auto Sales
11:15 AM - 11:45 AM – WINNING AUTO RECAPTURE STRATEGIES
Heather Gates, Director of Consumer Lending, Meritrust CU, Wichita KS
• Auto Recapture is a Culture Not a Promotion!
• Program Details You Can Implement at Your Credit Union • Metrics and Measurement to Guarantee Success
12:00 PM – 1:00 PM – LUNCH
1:00 PM - 2:00 PM – LESSONS LEARNED FROM REPO AUTOS & HOW TO UNDERWRITE DIRECT AUTO LOANS
Don Arkell, Senior Consultant, CU Lending Advice
• Defining a Risk Appetite for Direct Auto Loans
• Policy and Process Improvements to Get More Auto Loans • Underwriting Do's and Don'ts
2:00 PM – 2:15 PM – BREAK
2:15 PM – 3:00 PM – ONLY ONE METRIC MATTERS IN DIRECT AUTO MARKETING... THE SALE/DEMYSTIFYING MARKETING FOR DIRECT AUTO
Merideth Miller, Owner, M2 The Agency, Houston TX
• Consumer Purchase Behavior in a Digital Landscape
• Finding Leads that Convert to Sales
• Campaign Tactics that Maximize Results and Minimize Budget • Conversion Metrics that Measure Up
3:15 PM – 4:00 PM – PANEL DISCUSSION: DIRECT AUTO TRAILBLAZERS BY ASSET SIZE
• Panel Discussion by the Top Performing Direct Auto Lenders in the Industry • Hear from CU Leaders on How they Dominate Direct Auto in Their Market
4:00 PM – ADJOURN
5:00 PM- Reception details coming soon
DAY 2
SEPTEMBER 5, 2019
9:00 AM – 10:00 AM – DEVELOPING A PROFITABILITY-FOCUSED PERFORMANCE MODEL/CREDIT UNIONS ARE A BUSINESS: ENSURE PROFITABILITY AND PERFORMANCE
Don Arkell, Senior Consultant, CU Lending Advice
• Incentive Plans that Drive Results
• Performance Expectations for Your Front-Line Staff • Profitability Metrics for Direct Auto
10:00 AM -10:15 AM - BREAK

10:15 AM – 11:00 AM – DIRECT AUTO TECHNOLOGY KEEPS YOU RELEVANT
Jon Ungerland, COO, Daland Solutions LLC, Rocky Hill, CT
• Cutting Edge Technology to Originate Direct Auto
• Direct to Consumer Auto Technology – How to Avoid the Indirect Channel • Innovations in Direct Auto Technology
11:15 AM – 12:00 PM – PANEL DISCUSSION: CUTTING THE CORD ON INDIRECT
Hear from Credit Unions Around the Country on How they Reduced or Eliminated Indirect Lending
• Challenges and Results
• Establishing a Market Presence and Dealing with Dealers
12:00 PM – 1:00 PM – LUNCH
1:00 PM – 1:45 PM – BENEFITS OF ANCILLARY SALES: INCREASING PROFITABILITY AND PENETRATION
TBD
• How to Sell Warranties
• Sales Strategies and Potential • Choosing the Right Partner
2:00 PM - 3:00 PM – CONFERENCE WRAP-UP
Brett Christensen, Owner, CU Lending Advice
KEYNOTE SPEAKER
Brett Christensen
Owner, CU Lending Advice
FEATURED SPEAKERS
Don Arkell
Sr. Consultant, CU Lending Advice
Merideth Miller
President and Chief Marketing Officer
M2 The Agency
Jon Ungerland
COO
Daland Solutions, LLC.
Industry Panel of Executives with Successful Direct Auto Programs
Link to full Confernce Agenda and Bios

We have a select block of rooms reserved for this event: HOTEL REGISTRATION LINK
Sponsors: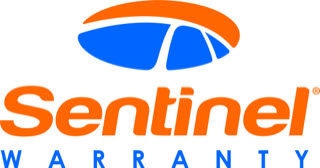 Lodging:
A limited block of rooms has been reserved at the conference hotel. https://www.loewshotels.com/vanderbilt-hotel/cu-lending-advice. Enjoy all that Nashville has to offer at the Loews Nashville! https://www.loewshotels.com/vanderbilt-hotel
Questions: Please email conference@culendingadvice.com
Don Arkell

CU Lending Advice

Senior Consultant

Brett Christensen

CU Lending Advice

Owner

Heather Gates

Meritrust CU

Director of Consumer Lending

Jon Ungerland

Daland Solutions

COO