DIPPING NIGHT

Multiple Dates
Event Details
One of the many ways to get connected at TORCC NY is through our "Dipping Nights".
On Dipping Nights, visitors and their friends can simply come and be encouraged and refreshed. 
How? Most of our frustrations come from confusion.  We know what the Scriptures say about God and His will and how He truly wants to bless and mature us, but sometimes we may need something more specific that will bring the pieces of the 'puzzle' together to reveal what the outcomes will be.  
Our ministry team has been anointed with gifts that enable them to discern present and future events that may "join some of the dots" of your life together for clarity!  These gifts are what are commonly called "prophecy" and the "word of knowledge". 
Our well proven ministers and their words have been the source of encouragement and direction to thousands of people over 25 years of ministry.
It's time for your Isaiah 55:11 season.
Organizer
TORCC NY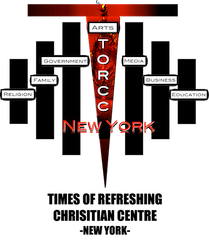 At TORCC New York, we're all about Jesus and people. When they come together, miraculous things happen.
We're all about being filled with the Holy Spirit and allowing Him to empower us to share the love, forgiveness and knowledge of God.
We're about worshipping God in spirit and truth and not being another form of organized religion!
We're about engaging the culture we live in.  Speaking the good news about Jesus in ways that people can apply to their personal lives. 
We're about the creativity of the Creator!
Whatever field you have been called to, everyone has special God-given creativity that sees its highest form and fulfillment  through connecting to Jesus Christ.
We encourage you to browse through our website and click the links to find out more how you can get involved and it is our prayer that through the information given we can be apart of connecting you to your completion...Jesus Christ!