Description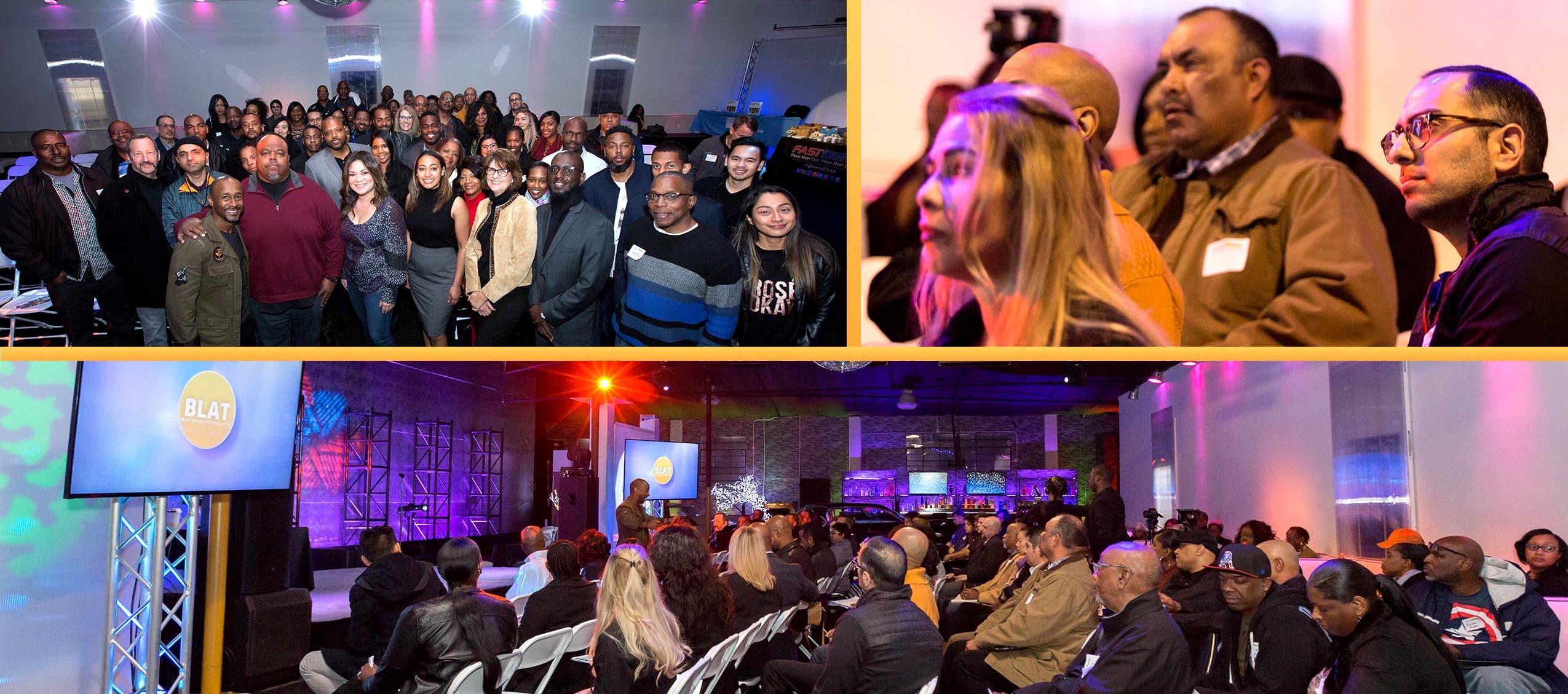 ---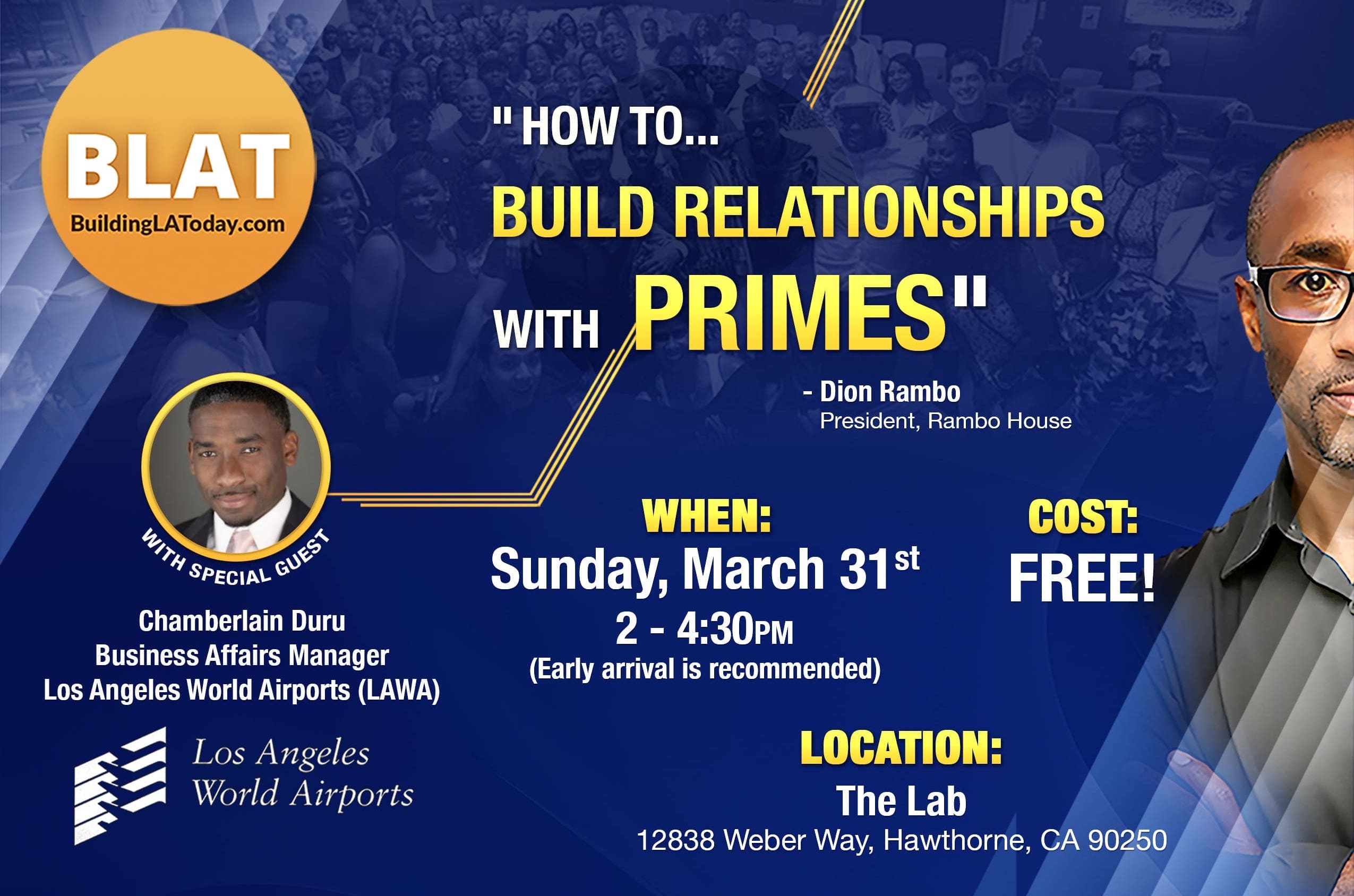 ---
VIDEO: WATCH SHORT VIDEO RECAP OF MOST RECENT EVENT
---
LIMITED SEATING! DION RAMBO (RAMBO HOUSE) SHARES PERSONAL TIPS IN BUILDING RELATIONSHIPS WITH PRIMES.
Description:
Join DION RAMBO, owner of a Los Angeles 10-time award winning Public Relations firm called Rambo House (www.RAMBOHOUSE.com) for a brand new "RAW & REAL CONTRACT INFORMATION" sharing event. (This is not your average City event). This event is fully funded and taught by Rambo House, so thick business-skin is recommended.

Rambo House (RH) knows how to strategize, bid, and win contracts. Publicly, RH oversees large scale contract-related events for the Office of Mayor Eric Garcetti, Board of Public Works, Bureau of Contract Administration, U.S. Small Business Administration (SBA) and more. RH's relationship with local billion-dollar Prime Contractors and Dignitaries has transformed them into a reliable partner. In Dion Rambo's "Building LA Today" event, he steps from behind the City curtains and motivates local and ready business owners to "STOP WASTING TIME".

Topic: "5 TIPS on How to Build Relationships with PRIMES"
- Dion Rambo
Creator of www.BuildingLAToday.com
Owner of www.RamboHouse.com
_____________

"L.A. needs MORE minority business owners and entrepreneurs for LA City Contracts! I want to help more win." - Dion Rambo

You are invited to attend this free, all-gloves-off discussion. Topics will include:
- Updated news of the contract industry

- Tips on navigating to win contracts

- What LAWA and Primes need immediately

Limited seating - early arrival is highly recommended
---