The UPPER ROOM GLOBAL MINISTRY Presents, DINING WITH THE KING ESTHER BANQUET: "I was made for MORE" for such a time as this. (Esther 4:14)
About this Event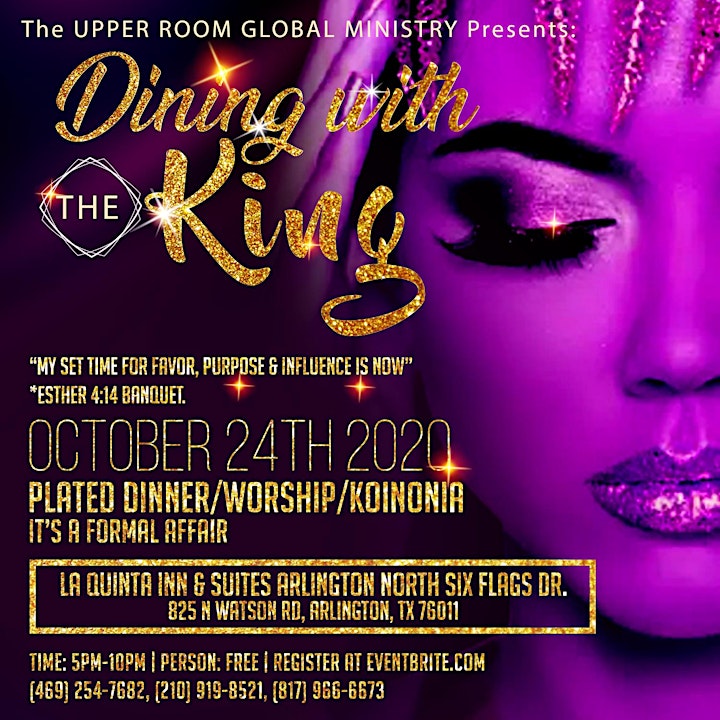 Are you one of the women all over the world feeling a passion welling up within their spirits that says "I was made for MORE", then now is the time. Women are being sought after by God to take the center stage to demonstrate authentic beauty, embrace their identities, and manifesting the power of God. God is delivering us to move from a place of inferiority to a place of power, influence, boldness, courage, and purpose. He is reversing our destinies and is releasing favor and grace upon us to fulfill his purpose in the earth. We are rising to a new level of fearlessness, courage, self-sacrifice, and unwavering faith. We are being called to use our gifts and talents to impact our society to preach, teach, pray, prophesy, and deliver nations. Are you one of those ladies? The scepter is being extended by God. Will you accept the call?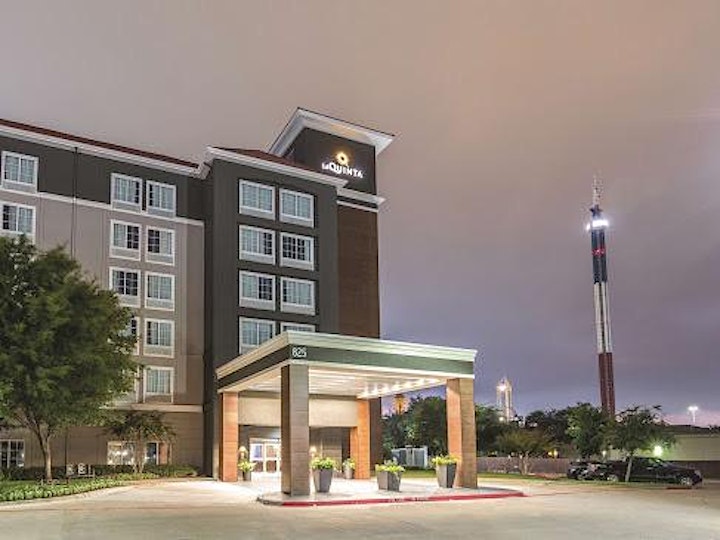 IT IS A FORMAL AFFAIR
DATE: October 24th, 2020
TIME: 5pm-10pm
There will be Plated Dinner, Worship, Prophesy, Commisioning, and Koinonia. You don't want to miss this night of elegance, beauty, purpose, influence, boldness, power, and favor.
It's all FREE . We encourage love offerings to help offset the cost. Thanks for your heart of love.
HOTEL BOOKING
Book your rooms at:
La Quinta Inn & Suites Arlington North Six Flags Dr.
825 N Watson Rd, Arlington, TX 76011
Mention the Group Rate "The Upper Room Global Miinistry" for discounted special rate of $80 per night.
You can also reserve at https://www.wyndhamhotels.com/laquinta/arlington-texas/la-quinta-arlington-north-6-flags-dr/overview
For the discount, mention The Upper Room Global Ministry
For more info, contact us:
(469) 254-7682, (972) 352-8024 & (210) 919-8521
COVID 19 regulations in the state of Texas will be observed. Mask is a requirement.