Description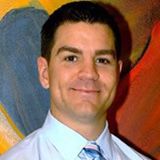 ---
You are Cordially Invited to join Dr. Eric Pirrone and Staff for the inaugural presentation of our FREE
>> DINNER with the DOC *<< ~ Healthy Living Seminars ~
Dr. Eric's talk will address the leading causes of heart disease and 3 things you can change tomorrow to improve upon (and instill in your family) to encourage and bring not only more years in your life but the life in your years!
This FREE dinner is focused on giving you the knowledge to be the healthiest version of yourself. There is NO COST for you attend, NO catch, NO obligation, it is really that simple :)
* Dinner with the Doc includes drink (non-alcoholic), soup or salad, main entree and desert from a pre-determined menu.
---