About this Event
We are thrilled to provide this FREE family event! Reserve your seat today to learn more about and deepen your faith as you experience a Jewish Passover meal!
See how Jesus is the fulfillment of the Feast of Passover
Re-enact a Jewish Passover ritual that celebrates the death, burial, and resurrection of Jesus and more!
Taste traditional Jewish Passover foods
Relax while we serve you a complete Jewish meal
Seating is limited to 200, so reserve your seat online today!
Doors open at 5:45 PM, the event begins at 6:30 PM. Detailed schedule below. Have other questions? Call Berea Bible Church at 937-399-9808.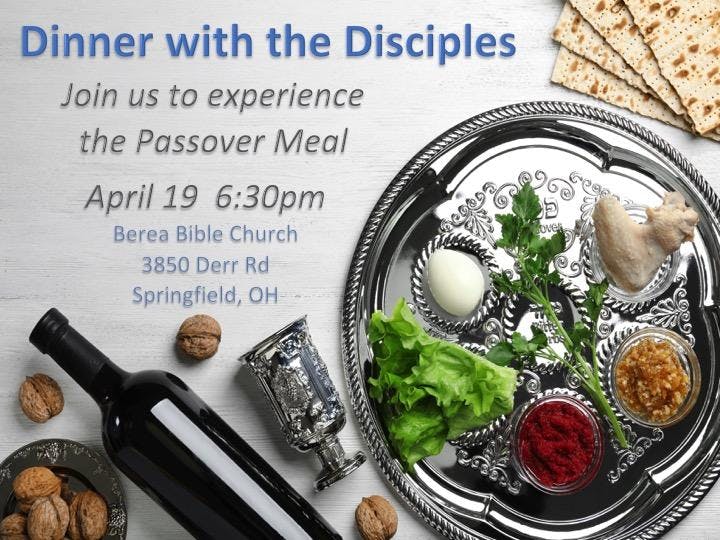 Reservation window opens 8 a.m., March 25.
Reservation window closes 9 p.m., April 16.
Dinner with the Disciples Schedule
5:45 PM Doors open
6:30 PM Introduction & prayer
6:35 - 7:00 PM Seder Feast
7:00 - 7:45 PM Dinner
7:45 - 8:30 PM Closing remarks, tours