Sales Have Ended
Registrations are closed
Our dinner is now full. Please check back next month, as we may be offering another dinner. Max Blessings! Dr Matthew Herba Herba Family Chiropractic 158 Tuskawilla Road Suite 1308 Winter Springs, Fl 32708 407.327.9000 www.Herbafamilywellness.com
Sales Have Ended
Registrations are closed
Our dinner is now full. Please check back next month, as we may be offering another dinner. Max Blessings! Dr Matthew Herba Herba Family Chiropractic 158 Tuskawilla Road Suite 1308 Winter Springs, Fl 32708 407.327.9000 www.Herbafamilywellness.com
Description
What would you lose if you lost your health?
Unfortunately, every day more and more people are finding out the high cost of poor health choices. Our nation is in a state of crisis when it comes to our health, but there is hope, and right now is the only time to take action.
Don't wait to get sick. Don't wait for your family to get sick.
Bring a friend, enjoy a free meal, and learn how our clinic can help you achieve real health to last a lifetime!
We're going to be talking about real solutions to being well and staying well, so adults 25 and up only.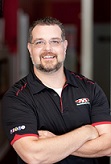 Dr. Matt is not your ordinary chiropractor. He looks at the cause of your symptoms, and treats your whole person. His clinic provides something different from a traditional medical clinic. It is a place focused on finding the root causes of poor health and addressing them—before sickness sets in or symptoms even show—by unlocking and unblocking the body's own superpowers!
FAQs
Who is the community dinner for?
A friend, family, neighbor, coworker, etc. who has not yet experienced all of the benefits our clinic has to offer!
How do I choose the meal I want?
We have several healthy, delicious meals to choose from. One of our friendly staff will contact you to take your order.
**Seating is limited to 50 guests so reserve your spot ASAP!