Description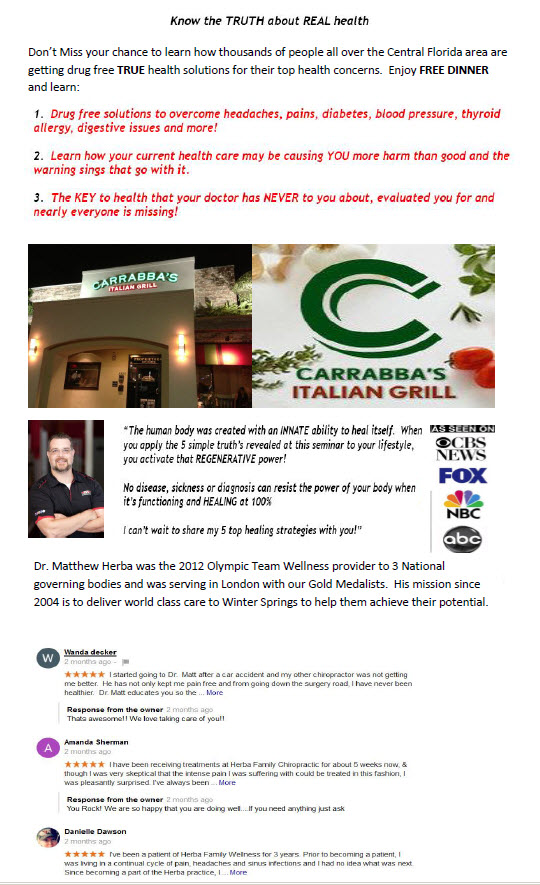 FAQs
Who is the community dinner for?
A friend, family, neighbor, coworker, etc. who has not yet experienced all of the benefits our clinic has to offer!
How do I choose the meal I want?
We have several healthy, delicious meals to choose from. One of our friendly staff will contact you to take your order.
**Seating is limited to 40 guests so reserve your spot ASAP!