This dinner benefits Asperger Works, an organization dedicated to helping adult Aspergians with employment-related issues.
About this event
Help celebrate our 9th Anniversary with music, dancing, surprises, and an update on our work!
Believe it or not, most everyone knows someone on the Autism Spectrum these days. You probably have met someone with AS even if you were not aware of it at the time or even now. But, the unfortunate statistic of adult Aspergians (people with Asperger's Syndrome) is that only 1 in 5 are gainfully employed, which leaves the other 4 either unemployed or underemployed!
Imagine having the education and the smarts to do incredible things in life but being limited by problems with social interactions and/or other difficulties that set you apart as different. And different is something that most businesses and their employees don't want.
Asperger Works wants to change both the employment statistics and the attitudes of employers and their staff.
And this is where you come in!
Join us for a fun and educational time and make a difference in the lives of some truly worthy individuals!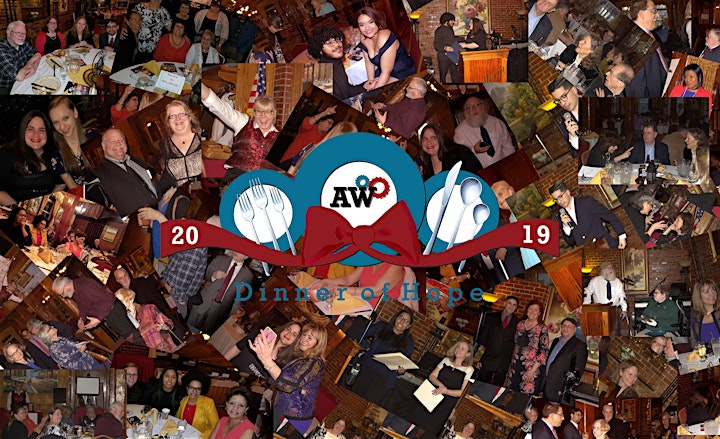 Organizer of Dinner of Hope, 2021
Asperger Works strives to educate people about Asperger's Syndrome and the difficulties faced by Aspergians when they try to find employment. We hope that through our events, we bring into focus the value brought to our society by Aspies, who are often marginalized in our culture due to lack of understanding and preconceived notions.