Dinner & Learn with Justin Feldman, SVP Western Divisional, Resource Securi...
Description
Dinner & Learn with Justin Feldman, SVP Western Divisional, Resource Securities
A Professionally Managed, Diversified Interval Fund and Fixed-income Strategy
Are you generating the income you need? The fixed-income landscape is in flux, threatening your portfolio's risk-adjusted income potential. Add a flexible credit solution to confront today's potential risks. The Resource Real Estate Diversified Income Fund is a professionally managed, closed-end interval fund that blends multiple real estate investment types across multiple sectors to offer a risk-adjusted income strategy.
At this event you will learn:
1. How to Access to nationwide properties in a single investment
2. Why you should consider adding a dynamic, income-focused credit strategy to your investment portfolio
Attend solo or bring guest(s). Dinner will be provided and parking will be validated.
*Past performance is no guarantee of future results*
Organizer of Dinner & Learn with Justin Feldman, SVP Western Divisional, Resource Securities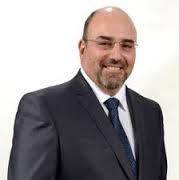 Hi, I'm David Ortiz. I help homeowners and retirees protect what they have through living trusts, estate planning and sound investing. So you'd like to know more about me? That's understandable. Well here goes…
I have a beautiful, supportive family, an adoring wife and 2 wonderful children. Both of my sons, Gabriel and Elias, are currently being mentored in this business. I'm a licensed Investment Advisor Representative and have been in business since 1988. I have spent nearly three decades in the financial services profession helping individuals and couples in or nearing retirement better understand and prepare for the challenges associated with the ever changing financial landscape.
To date, I've helped over 3,000 clients with their financial or estate planning needs (in most cases both); which gives experience that is rarely seen. I hold my Series 65 and Life & Health licenses, and I have a proven track record of helping clients successfully align assets with objectives to leverage and manage investment portfolios that will weather the market fluctuations. I am well-known speaker in the greater Los Angeles area. I frequently host educational workshops in the community on a variety of financial and retirement topics. I attended college at LA Trade Tech and El Camino College. I now serve as president of David Ortiz Advisors, Inc.