Sales Have Ended
Ticket sales have ended
We thank you for your support in helping the women of Tigray, and look forward to seeing you at the event! Know others you want to donate to this critical cause? Share this link to donate! https://go.eventgroovefundraising.com/hpn4tigray/Campaign?ReturnUrl=%2FCampaigns%2FSetup%2F9bae19%2FTeamFundraising
Sales Have Ended
Ticket sales have ended
We thank you for your support in helping the women of Tigray, and look forward to seeing you at the event! Know others you want to donate to this critical cause? Share this link to donate! https://go.eventgroovefundraising.com/hpn4tigray/Campaign?ReturnUrl=%2FCampaigns%2FSetup%2F9bae19%2FTeamFundraising
A culinary and cultural evening filled with hope and awareness to #EndGenderBasedViolence in Tigray. All proceeds go to #hpn4tigray.
About this event
This evening is a cultural, educational, invigorating, and culinary journey led by Tigist Reda, master chef of woman-owned Demera Ethiopian Restaurant, a pillar in our Chicago community since 2007. It is part of the newly founded Hope 4 Tigray Women nonprofit initiative aimed at aiding the girls and women of Tigray.
Cannot attend? Help Tigrayan girls and women through making a donation or sponsoring.
A Delightful Dinner and a Riveting Panel.
Join us for a sit-down 3-course dinner that will feature a cocktail and mingling hour and a riveting evening filled with creating awareness on:
How to inspire hope, and empowerment for women facing heinous sex crimes in this region.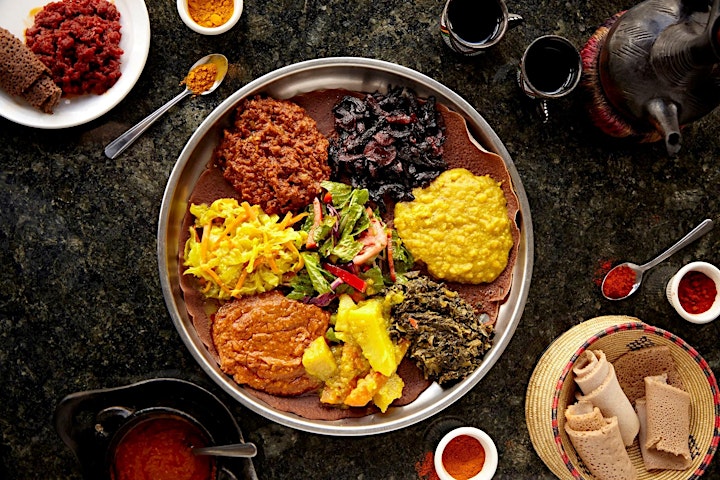 Entertainment and Culture.
Live music, the ceremonious and traditional Ethiopian coffee experience, and vendors showcasing the beauty of Ethiopian artifacts will add a memorable event. There will be a silent auction of cultural items.
Experience Ashanda, An Event Celebrating Women.
Ceo Jodi Fyfe and Chef Owner Tigist discuss the meaning of this experience, and what to expect the day of our event

Making an Impact.
100% of proceeds of ticket, vendor, and silent auction sales will go to Health Professionals for Tigray (HPN4Tigray), a humanitarian nonprofit organization established in 2020 in light of the recent humanitarian crisis in Tigray; made up of healthcare and other professionals in the diaspora.
The Space.
The Lakewood is an unforgettable venue graciously provided by the Paramount Group Chicago.
NOTE: For the safety and health of all guests and staff, you MUST be fully COVID-19 vaccinated to attend.
Cannot attend or not local? Make an impact through donation or sponsoring.