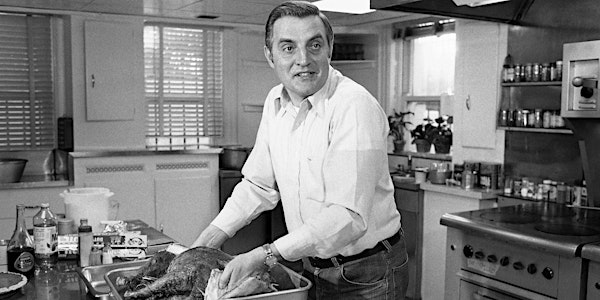 Dinner Cruise to Celebrate Mondale's Love of Scand
Eat like Walter and Joan Mondale while cruising the river they loved -- and celebrate the 55th Anniversary of the Wild and Scenic Rivers Act
By Scandia Heritage Alliance
Date and time
Thursday, June 8 · 6 - 9pm CDT
Location
Taylors Falls Scenic Boat Tours, Interstate State Park - Minnesota 220 South Street Taylors Falls, MN 55084
Refund Policy
Refunds up to 7 days before event
Eventbrite's fee is nonrefundable.
About this event
When they were first dating, Walter "Fritz" Mondale took his future wife Joan canoeing down the St. Croix River, meandering along the shores of Scandia. "We were in that canoe an hour and a half, and it worked," said Mondale later. "We were married ... a month later." Such began Mondale's 60+ year commitment to protecting the St. Croix, where he and Joan later shared a cabin overlooking the river on the bluffs of northern Scandia.
FEAST LIKE MONDALE: Did you know Walter Mondale's second-favorite hobby, after fishing, was cooking? Wife Joan told reporters during Mondale's 1984 presidential campaign that he loved to cook because it was an all-consuming contrast to his public life. He wrote down recipes on scraps of paper or the backs of envelopes, and then stuffed them into a card file.
Feast like Mondale aboard our History Series river cruise. The casual buffet will include recipes from the Mondale family recipe book, including Fettucine a la Pimento Mondale, wild rice casserole, a salad, and a selection of Mondale family favorite sweets. Chicken will be served on the side.
PRESENTER PETER GOVE: Peter Gove worked with Walter Mondale from the early 1970s until Mondale's passing in 2021, both in state and federal government and as fellow river advocates. Gove will present on the history of the Wild and Scenic Rivers Act and the life of Walter Mondale, sharing stories, history, and photos.
____________________________________
Thank you to our event sponsor XCEL ENERGY!!
_______________________________________
AWARD-WINNING PHOTOGRAPHER CRAIG BLACKLOCK BOOK SIGNING: Mondale spoke of his love of the river and the importance of protecting it for generations to come in an essay he wrote in Craig Blacklock's photography book, "ST. CROIX & NAMEKAGON RIVERS — The Enduring Gift," which was published in conjunction with the 50th anniversary of the protection of the St. Croix River. Award-winning photographer Craig Blacklock will be at the event to sign his book and share his photos of the St. Croix River.
BACKGROUND: In 1968, Minnesota Sen. Walter "Fritz" Mondale -- who later became U.S. Vice President under Jimmy Carter -- sponsored the Wild and Scenic Rivers Act of 1968 with Sen. Gaylord Nelson, protecting much of the St. Croix and all of the Namekagon River. The Lower St. Croix River Act of 1972 extended federal protection to the areas north of Stillwater - including Scandia - and added cooperative federal-state management to the confluence of the St. Croix with the Mississippi River at Prescott, Wisconsin.
Fritz and Joan owned a cabin overlooking the St. Croix River in Scandia just north of Cedar Bend for 26 years. Every summer, they would explore the river on their pontoon, and they enjoyed eating at the former Scandia Café and attending local festivals. Their Scandia cabin displayed many of the pots and artwork created by Joan, a lifelong arts advocate who was lovingly nicknamed "Joan of Art."
EVENT SCHEDULE:
MINGLE - 6pm. Start the evening with a reception on the River Rock Patio near the boat entrance, with light snacks and a cash bar.
DINNER CRUISE - 6:45pm - 9pm. Board the Taylors Falls Princess at 6:45 for a 7pm cruise.
FEAST - 7pm. Enjoy a casual buffet consisting of favorite Mondale recipes shared in the Mondale Family Recipe Book -- Fettuccine a la Pimento Mondale, wild rice casserole, salad, and a selection of Mondale sweets. Chicken will be served on the side. Tickets include one beer or wine, and a cash bar will be available on the cruise.
PRESENTATION - 7:45 pm. After dinner, enjoy the presentation by Peter Gove, which will be broadcast from the lower deck of the Princess (and can also be heard from the outside deck upstairs)
______________________________________
Top Photo 1: Walter Mondale prepares Thanksgiving dinner in 1977 while living at the Vice Presidential Residence in Washington, D.C. AP Photo/Scott Stewart.
Top Photo 2: Mondale overlooks the St. Croix River from his deck in Scandia. Photo courtesy Craig Blacklock from the book "St. Croix and Namekagon Rivers: The Enduring Gift"
PAYMENT BY CHECK: If you prefer to order tickets and pay by check, contact Susan Rodsjo at 651-233-0267 to reserve your space. Send your payment to Scandia Heritage Alliance, PO Box 159, Scandia, MN 55073. Deadline for orders by check is May 26.
Tickets: Tickets include the cruise, dinner, and a glass of wine, beer or soda. Fettuccine will be offered as a vegetarian option or with chicken on the side.
Event Proceeds: Proceeds will support the Water Tower Barn: Scandia Arts & Heritage Center, the Scandia Heritage Trail, and the Scandia History Series -- projects of the Scandia Heritage Alliance. For more information, visit us at ScandiaHeritage.org.
______________________________________
LOWER PHOTOS:
1. Award-winning photographer Craig Blacklock will sign his book at the event.
2. River cruise is aboard the Taylors Falls Princess.
3. Walter Mondale with Scandia-Marine Lions at the 2016 Scandia Taco Daze Parade, when Mondale was Grand Marshal of the parade. Photo courtesy Scandia-Marine Lions Club.
4. Walter Mondale waves to onlookers at the 2016 Scandia Taco Daze parade. Photo printed with permission from The Scandia-Marine Country Messenger Newspaper.
About the organizer
Scandia Heritage Alliance organizes events that aim to bring residents together to celebrate local history and culture and promote preservation of historic assets and rural character. Fundraising events support our preservation projects, including the Scandia Heritage Trail and the Water Tower Barn - Scandia Arts & Heritage Center. To learn more about these projects, visit our website at www.scandiaheritage.org.