Dinner & Book at Peck's Homemade: On the Sickle's Edge by Neville Frankel

Thursday, May 25, 2017 from 6:00 PM to 9:00 PM (EDT)
Event Details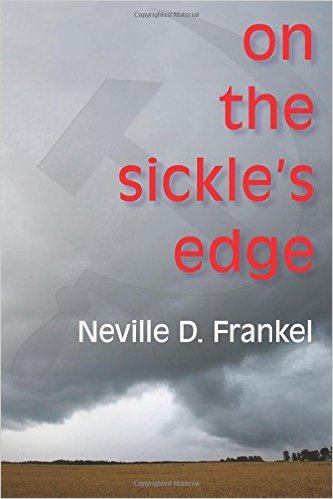 Please join us for a nosh and a spiel, an evening of Eastern European food, Klezmer music, and a talk and reading by Neville Frankel on his new historical novel On the Sickle's Edge, set in Latvia and the Soviet Union.  The $55 admission includes the book, a 3 course dinner and 1 craft beer.  Cash bar available.   
Neville Frankel is an Emmy-award winning writer and author of three works of historical fiction.  Born in Johannesburg, South Africa, Frankel immigrated to Boston with his family when he was 14. After graduating from Dartmouth College, he pursued doctoral work in English literature at the University of Toronto. While in Canada, he wrote The Third Power, a well-reviewed political thriller about the transformation of Rhodesia to Zimbabwe. He also received an Emmy for his work on a Frontline/BBC documentary, The Mind of a Murderer: Part 1. In 2005 he returned to South Africa for the first time in 38 years to research his apartheid era novel, Bloodlines, released in 2012.  His latest novel, On the Sickle's Edge, a work of historical fiction set in Latvia, Russia and South Africa and based on his family's history, was published by Diálogos Books in January 2017.  
Deborah Strauss and Jeff Warschauer have been at the forefront of the international klezmer and Yiddish music scene for over 25 years. They are renowned worldwide for their depth of experience and knowledge, and for their innovative performances, residencies and workshops. But above all, they are beloved as individuals and as a couple for their ability to inspire and empower people of every age, background and ability.

Peck's Homemade, owned and operated by Theo Peck, is a neignborhood food purveyor in Clinton Hill Brooklyn. Following in the tradition of Theo's great-grandfather who opened the iconic, former Lower East Side dairy restaurant Ratner's, Peck's is a labor of love and culinary excellence.  
Have questions about Dinner & Book at Peck's Homemade: On the Sickle's Edge by Neville Frankel?
Contact the organizer
When & Where
124 Washington Avenue
Brooklyn, New York 11205


Thursday, May 25, 2017 from 6:00 PM to 9:00 PM (EDT)
Add to my calendar
Dinner & Book at Peck's Homemade: On the Sickle's Edge by Neville Frankel