Description
The first dinner in our 2018-19 Village Square Dinner at the Square Season:
By Any Means Necessary?
Anger in service of a moral cause we believe in is righteous - easy to understand and forgive when it boils over. But when it's the other team's moral cause, it looks like an angry mob. Add partisan cherry-picking and it's easy to understand why anger is escalating and people are afraid. We'll aim for mutual understanding on left and right, before it's too late.
Read more about the program HERE.
Joining us:
John Wood, Better Angels
Dr. Steve Mills, Florida State University
Moderated by Bill Mattox, James Madison Institute

Season Tickets are the best deal! Find the full season of programs and season ticket pricing HERE.
Many thanks to our sponsors Johnson + Blanton and The Tallahassee Democrat. We couldn't do this work without your support!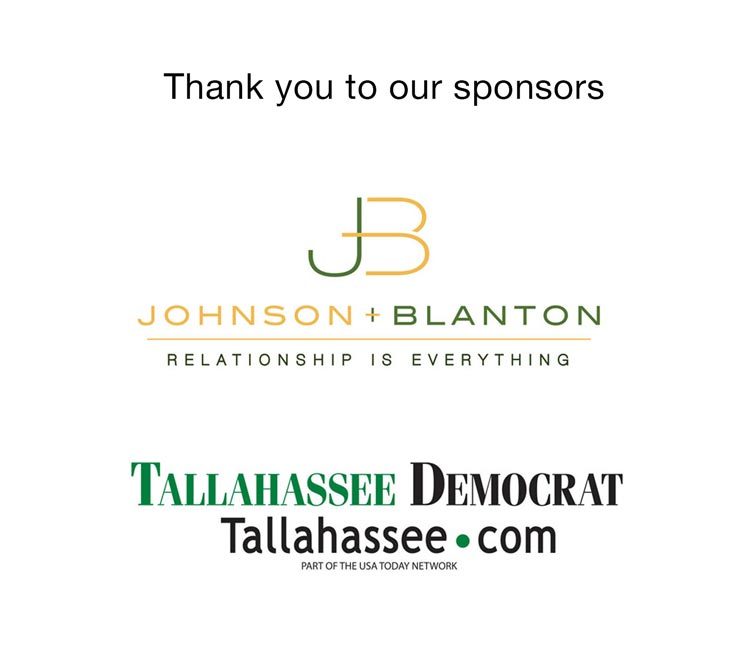 ---
*** Note that you can pay by check (ticket price only, no system processing fee) by emailing rachel@villagesquare.us to reserve your ticket(s), and then simply MAIL YOUR CHECK NO LATER THAN WEDNESDAY, SEPTEMBER 19 to: The Village Square, PO Box 10352, Tallahassee FL 32302.