Event Information
Location
Online Sale of Season Tickets
Dinners:
October 1, January 28, April 28
Tallahassee, FL 32301
Description
Village Square Season Ticket (3 Dinners)



Presenting our 2019-20 Village Square Dinner at the Square Season:
The Year of Living Locally
Imagine if Americans turned our attention toward the communities we share with other Americans, in every city, town, village and one-stoplight hamlet from sea to shining sea? What might happen then — not just in the trust that can grow in our hometowns between us, in the benefits of living more connected, less isolated lives — but imagine what would happen in Washington as a result? We'll spend this year of programs considering the power of defeating the angry left and right tribes with local tribe – this place, these people.
Dinner Dates:
October 1, 2019 (Individual tickets $40 early bird, $50 regular). Members are $30.
January 28, 2020 (Individual tickets $40 early bird, $50 regular). Members are $30.
April 28, 2020 (Village Square Dinner at the Square-a-Palooza are $75 each: "Local Bash: Buy Local. Eat Local. Bash Local." Members are $60.
Learn more about each dinner program of the season, including venue locations (and purchase individual dinner tickets instead) HERE.
Many thanks to our sponsors Johnson + Blanton and The Tallahassee Democrat. We couldn't do this work without your support!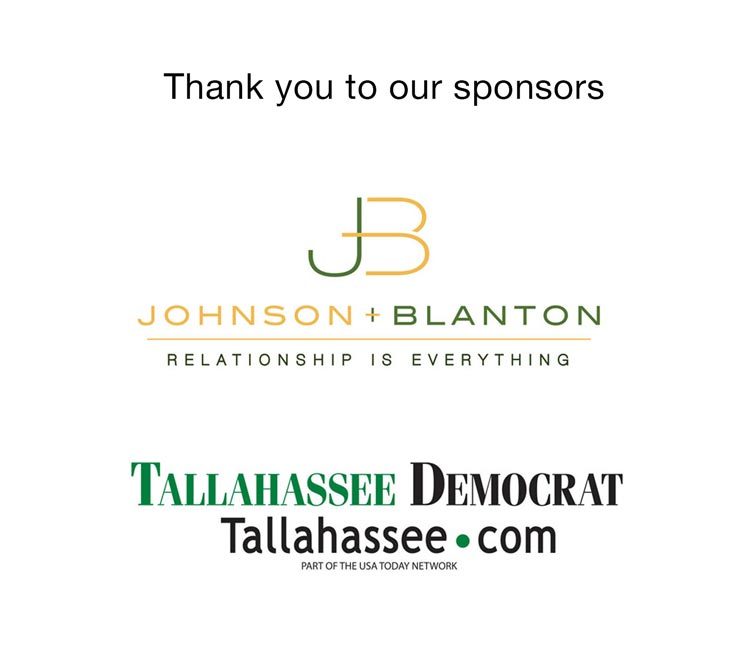 ---
*** Note that you can pay by check (ticket price only, no system processing fee) by emailing leslie@villagesquare.us to reserve your ticket(s), and then simply MAIL YOUR CHECK NO LATER THAN MONDAY, SEPTEMBER 23 to: The Village Square, PO Box 10352, Tallahassee FL 32302.
Location
Online Sale of Season Tickets
Dinners:
October 1, January 28, April 28
Tallahassee, FL 32301
Refund Policy