About this Event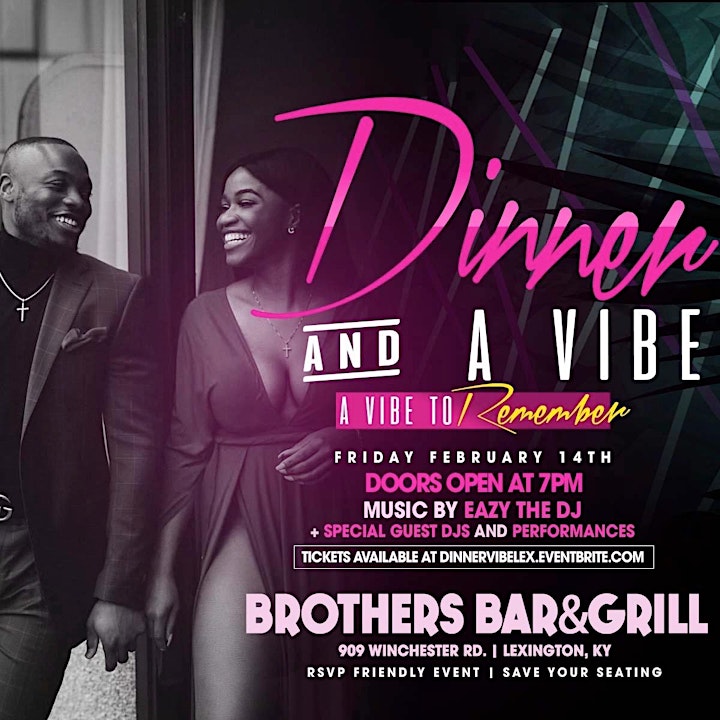 Dinner & A Vibe is the newest seriesof events for people to enjoy a good meal and good vibe all in one place! With nationally known EazyTheDJ providing the music fror the night and Brothers Bar & Grill providing the meals from the soul.
This event is created to provide a vibe to everyone who wants to spend sometime with there significant other simply enjoy a good meal with good music. This is not a couple exclusive event! Every one is welcome.
The event is set to start at 7pm and end at 10pm!
Each admission includes entry only!
This is an exclusive event and RSVP/Ticket purchase is highly suggested.
TICKET DESCRIPTION
- VIBE ONLY - SINGLE - (Admission Only) - $7
- VIBE ONLY - COUPLES - (Admission Only) - $10
Food and drink can be purchased at the bar during the event!
POWERED BY: EazyTheDJ x WeTrapMusic.blog x Brothers Bar & Grill