You're invited to take part in un Dîner Virtuel
About this event
Dîner en Blanc Honolulu Presents a Virtual New Year's Eve Experience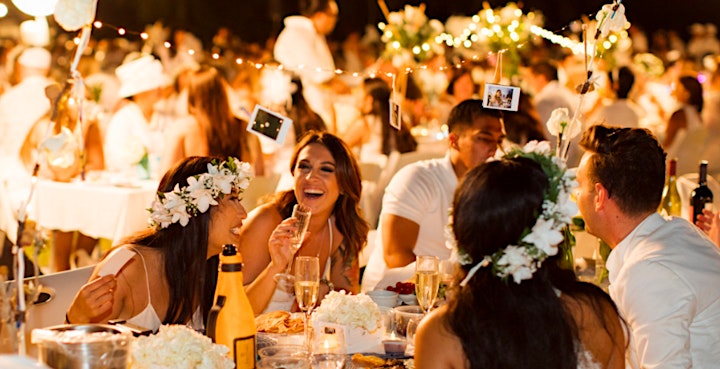 This year, in the true spirit of the Dîner en Blanc, we are bringing un Dîner Virtuel, a curated event for people to create in their own home on New Year's Eve. The festive and communal feel of this long-standing picnic tradition carries on. Un Dîner Virtuel will give guests the chance to connect with friends around the islands online while dining dressed in white with their loved ones at home.
We invite you to cook with us, dine with us, dance with us, and create an unforgettable moment as we recreate Le Dîner en Blanc a little differently!
Your free ticket gets you access to all the resources, supplies, and accouterment you've become accustomed to enjoying at our picnic event so you can recreate the experience at home.
New Year's Eve Celebration -- We're excited to countdown to midnight with you on December 31st, starting with dinner at 7 pm. and followed by an evening of LIVE events scheduled hourly until the clock strikes 12!
A unique virtual dinner party, you'll safely gather with loved ones and dine simultaneously with others during our shared programming.
"This year, we are especially excited to offer an amazing New Year's Eve menu with our featured Chef being the talented Jeremy Shigekane of Chef Mavro," adds co-host Aubrey Akana. "Specialty items like Champagne Taittinger magnums and Tsar Nicoulai Caviar will also be available for purchase."
Alohilani Resort joins us as our Hotel Sponsor featuring deluxe room and dining specials. Visit the resort and take a Dîner en Blanc selfie on our photo backdrop with the hashtag #DEBNYE. Guests who wear white while dining at the Swell Lounge through December will receive a complimentary glass of Champagne (valid from December 16th through December 30th). NYE Reservations are available by calling 808-294-4108.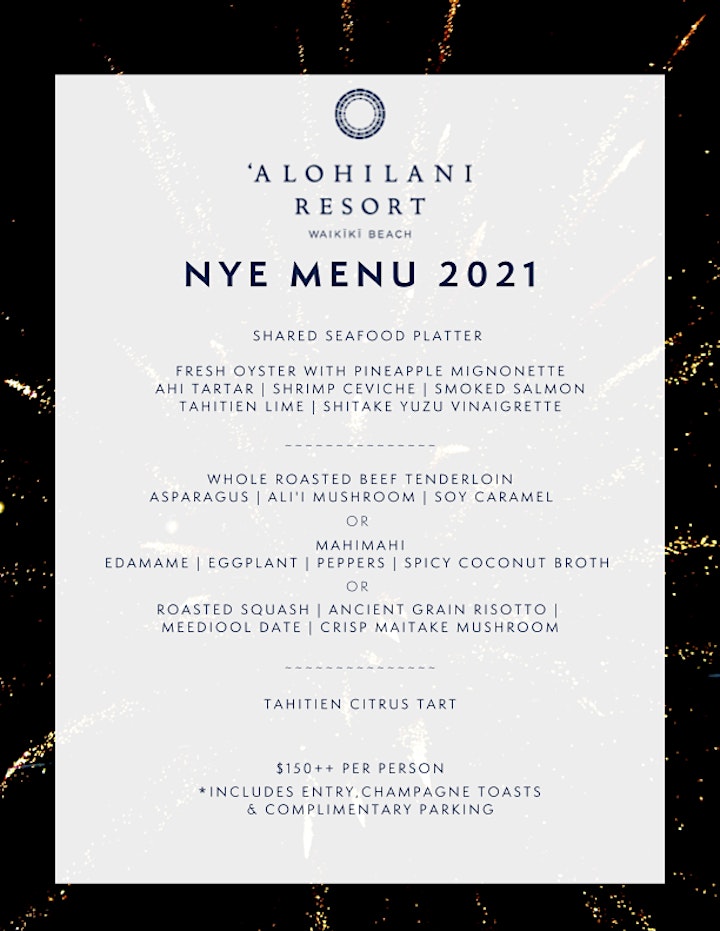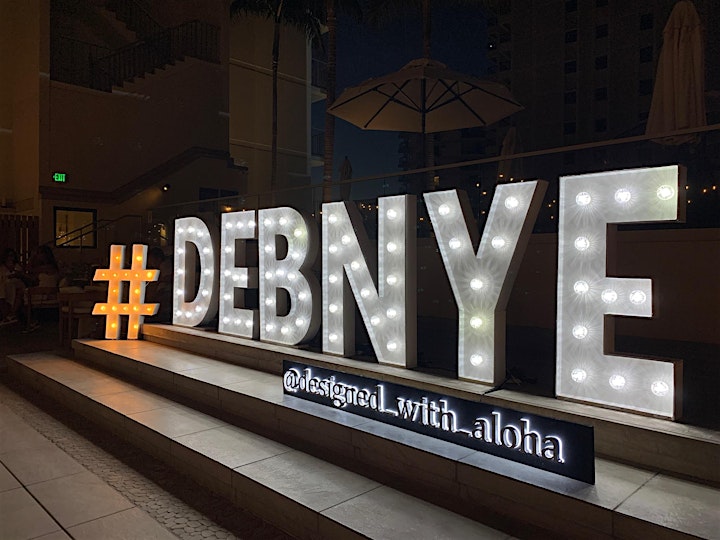 Follow the link on the invitation to order celebration supplies like champagne, wine, caviar, and our full NYE menu.
Or head to Tamura's Fine Wines on Oahu or Maui for a DEB special price on Taittinger Champagne.