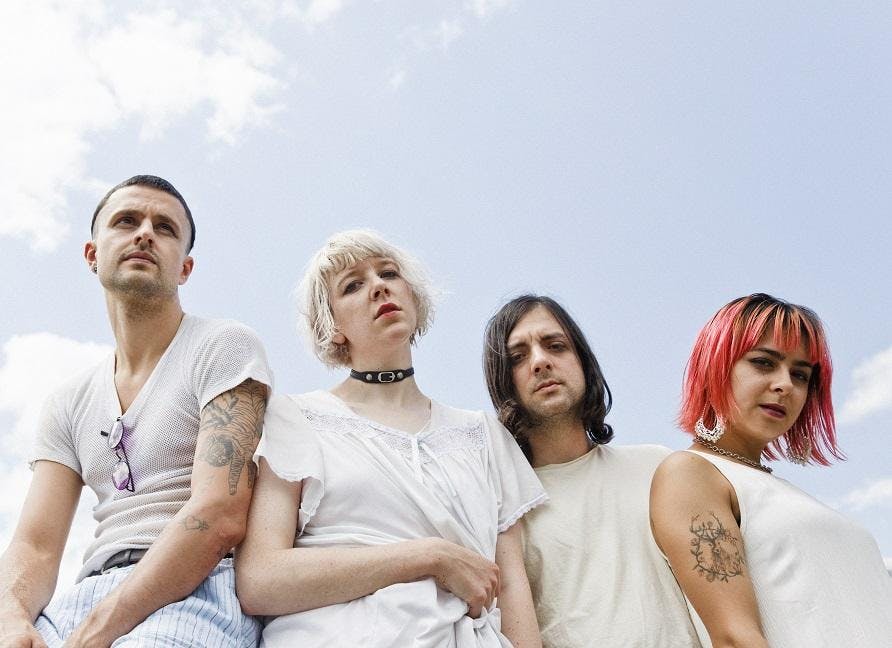 About this Event
$15 // 21+
------------------
The rising soft-grunge foursome, DILLY DALLY returns from Toronto with their fierce new album 'Heaven' (Partisan Records). Heavy and melodic, and with nods to SONIC YOUTH, YEAH YEAH YEAHS, and THE DISTILLERS, vocalist/guitarist KATIE MONKS refers to the band as "All that and a bag of weed." They play together like a well-oiled machine, morphing into one unit and infecting their audience with sparkling guitar leads and wall of fuzz.
CHASTITY is a world of its own from the mind of Brandon Williams. Reflecting the working class background of Whitby, Ontario, CHASTITY's songs are charged with the ethos of archetypal youth on the fringe. A project more aptly characterized by its intentions than specific medium, CHASTITY stands to confront the struggles of those existing in the unseen, often silenced periphery. It is an artifact of youth culture constantly working to form community, bridging isolation with collectivity. Pitchfork calls CHASTITY's music 'the Smashing Pumpkins if they'd signed to Dischord'.
Using a unique blend of somber yet inviting/warm undertones, GIRL K creates an uplifting and delightful atmosphere that playfully balances the painfully honest heartbroken lyrics. Performing tonight with a full band, GIRL K is ready to send you off swooning and crooning.