Description
DILF COACH Seattle Sports Edition to Celebrate our Year Anniversary at the Seattle Eagle!
Throw on your JOCK, JERSEY, SINGLET or UNIFORM and join us for HOT NIGHT of COACH, PLAYER & DILF FUN!
Music by DJ Tommy K of Seattle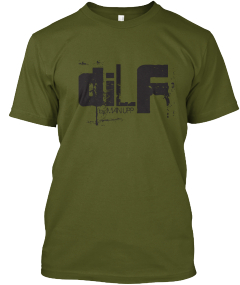 DILF by MAN UPP
$24.99
We partnered with Teespring to create some awesome merchandise for this event. Show your support and look good wearing it. Check it out!