Description
A concert by Sufi music legend Abida Parveen benefitting Developments in Literacy, an education non-profit serving Pakistan's most impoverished areas.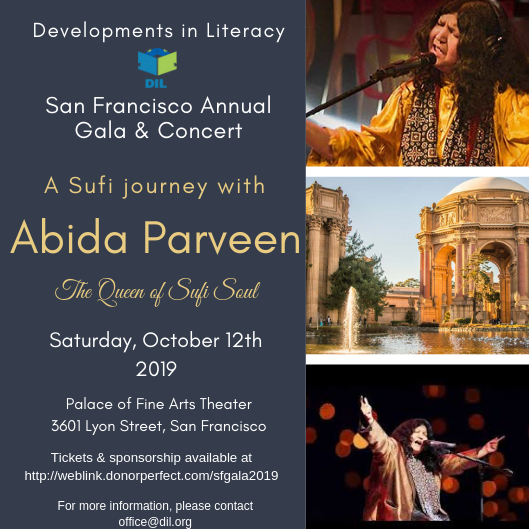 FAQs
What's the refund policy?
All ticket sales are final.
My assigned seats appear to be only even or odd numbers. Will my seats be together?
Our theatre seats are numbered even on the left side, odd on the right side, so seats together will be consecutively even or odd. To review the theatre map, please visit our website at: https://palaceoffinearts.org/seating/.

Why can't I pick my seats while purchasing tickets from a smart phone or tablet?
Currently Eventbrite for mobile does not support the pick-a-seat function. Instead, when ordering on your phone Eventbrite automatically assigns you the best seat available. If you prefer to pick your seats please access the Eventbrite ticketing page from a desktop or laptop computer.