Description

...invites you for an afternoon of sweets, treats, drinks, and boutiques!!!
Shopping! Prizes! Swag Bags! Champagne!
Event details:
4pm - Start the crawl off right by meeting at American Cupcake to receive your DC Crawl Map and have your photo taken by Urban Shutterbug Photography!
4-6pm - Visit participating stores in the Union Street shopping area for deep discounts, treats, and drinks. Participating stores will be listed on your map, and will also be marked by our signature black and pink balloons.
6-7pm - Champagne reception: Enjoy a glass of champagne, receive your swag bag of goodies, and mingle with your favorite DC fashion geeks and SF bloggers. Raffle: At 6:30pm we will be raffling off awesome items like a prize bag from Photojojo, and free 1-hour massage from Cocoon Day Spa, and gift cards to some of your favorite San Francisco restaurants and stores.
START TWEETING & START WINNING
"Follow @DigitallyChic and @GoogleSF on Twitter, include hashtag #DCCrawl, and be entered to WIN A $150 GIFTCARD to your choice of the following Union Street restaurants: Gamine, Luisa's Italian Restaurant, or Osha Thai."
How to get raffle tickets:
1. For every purchase made at one of the participating stores, you will receive 1 raffle ticket (show your reciepts as proof of purchase).
2. With paid admission you will receive 1 complimentary raffle ticket.
3. Additional raffle tickets can be purchased for 1 for $2 or 3 for $5.

Participating Stores & Sponsors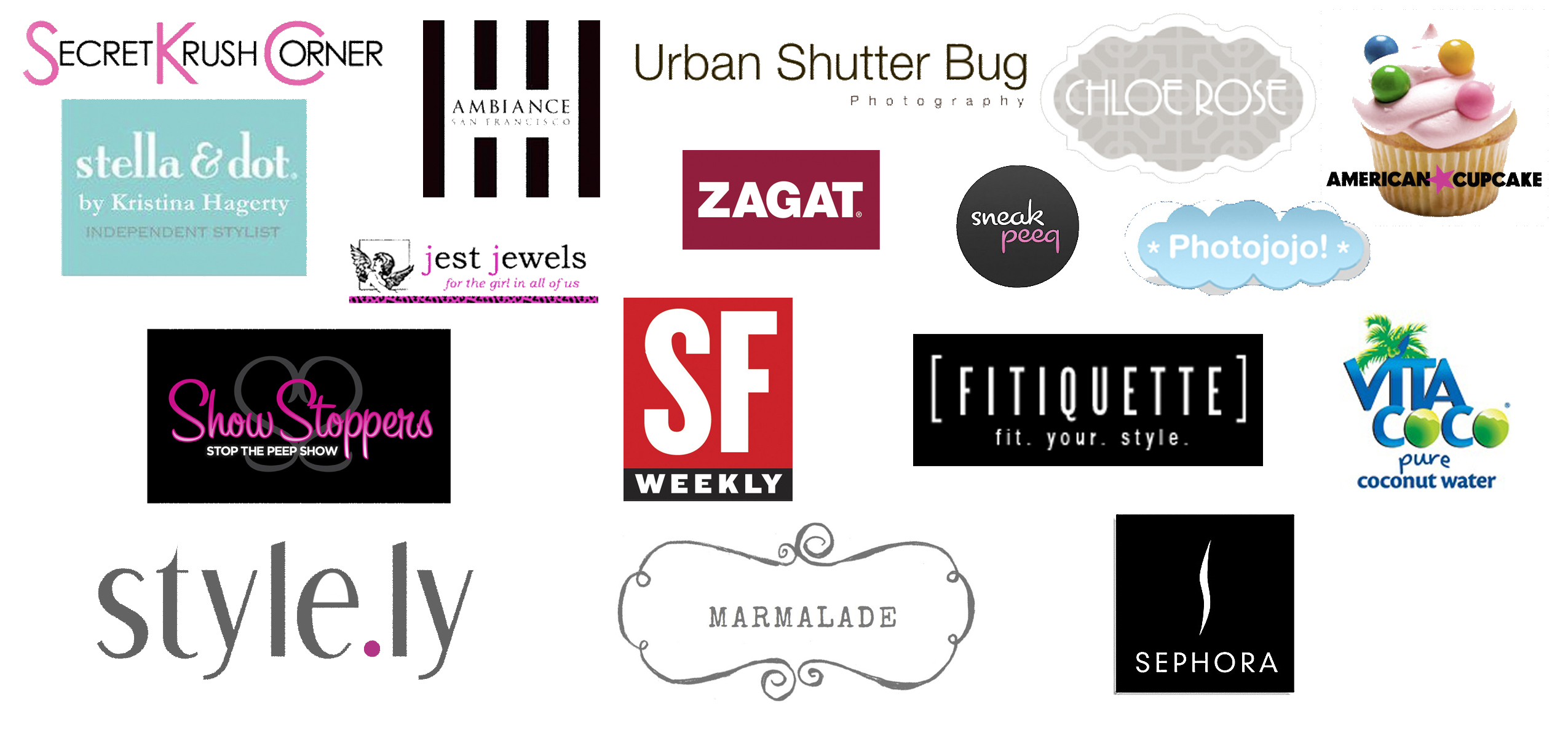 Sponsor Sites: American Cupcake, Chloe Rose, Ambiance, Jest Jewels, Secret Krush Korner, Ambiance, Jest Jewels, Style.ly, Urban Shutter Bug Photography, SneakPeeq, SF Weekly, Show Stoppers, Fitiquette

Digitally Chic would like to thank the Union Street Association and all of our sponsors for your support!