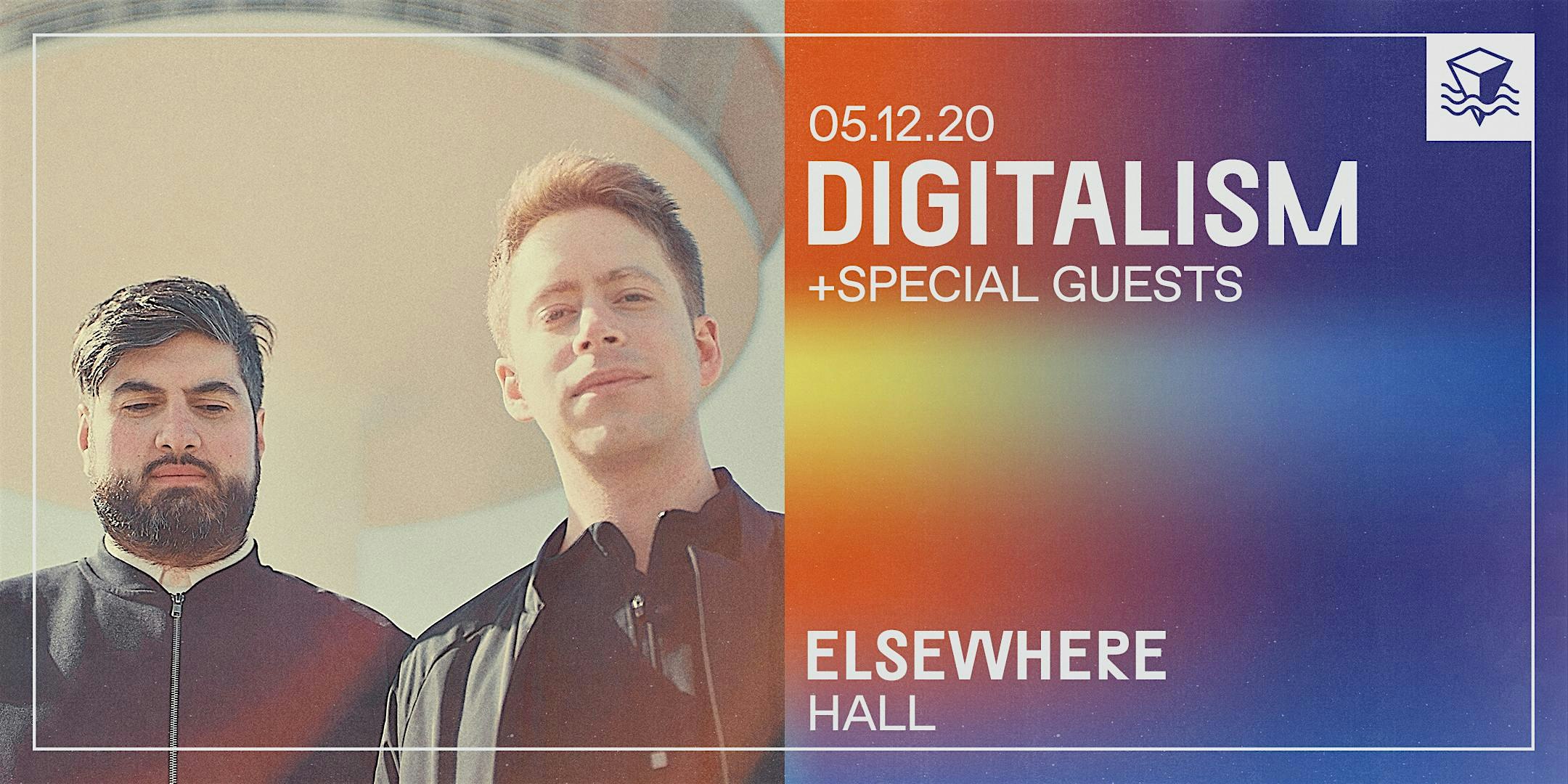 About this Event
Starting their career in 2001, producing vibrant live sets, the 
Digitalism boys soon signed to Kitsune, with their release 'Zdarlight'. 
Following up the release with 'Jupiter Room' from their "Idealism" 
album, Digitalism soon became synonymous with their unique and original 
electronic productions, a crossover sound with roots found in both indie 
and techno.
The album, now celebrating a decade since release, became an instant 
classic in the indie electro scene, establishing Digitalism as one of 
the biggest acts in the genre, alongside notable acts such as Justice.
Digitalism just released their album "JPEG" at the end of 2019, and is ready to
capture more moments in 2020.
Elsewhere is intended to be a safe space to enjoy music, art, expression, and free play. Elsewhere reserves the right to deny, remove and/or ban any customer deemed to be disrespecting our zero-tolerance harassment policy. 
Please read our full policy at: https://bit.ly/2VxByad
All ticket sales are final, and Elsewhere does not offer refunds for any reason except event cancellation or reschedule. Opening performers, door times, and set times are subject to change without notice. All ticket holders must present a valid US government-issued ID or passport upon entering, and Elsewhere reserves the right to refuse entry without refund to anyone who does not have a valid ID or meet the event's age requirement. Please note that Elsewhere does not accept foreign IDs of any kind other than passports. Elsewhere does not guarantee the validity or use for admittance of tickets purchased via 3rd party resellers of any kind.
Performers
Date and Time
Location