Description
Einladung:
Zum 6. Digitale Leute Meetup laden wir euch diesmal in den Düsseldorfer Medienhafen ein. Dort sind wir zu Gast bei der SaaS-Firma InVision, die uns als Sponsor mit Location, Speisen und Getränken versorgt. Mit gleich drei Fireside-Chats geben wir euch einen Einblick in die digitale Produktentwicklung und laden euch im Anschluss zum Networking auf der Terrasse am Hafenbecken ein.
Unser erster Speaker ist Product Manager Peter Kielar. Er wird uns einen Einblick in die Produktentwicklung von InVision gewähren, bei der von Montag bis Donnerstag am Produkt und Freitags an eigenen Projekten gearbeitet wird. Dabei wird er uns unter anderem erläutern, wie InVision Scrum eingeführt hat. Und warum sie sich jetzt wieder davon verabschieden.
Unser zweiter Speaker ist Katja Burkert, Head of Software Engineering des Modehauses Breuninger. Sie wird mit Stefan Voßkötter über die vertikalisierte Shop-Softwarearchitektur von breuninger.com sprechen und über deren Einfluss auf die Produkt-Organisation.
Unter dem Motto "At the intersection of tech, design and product" laden wir euch 2018 zu vier Meetups ein. Freut euch auf erfahrene digitale Professionals, die mit uns im Fireside Chat über ihre Tools, Taktiken und Methoden sprechen. Dieses Meetup ist das letzte Meetup für dieses Jahr. Im November folgt dann unser Jahres-Finale, der Digitale Leute Summit.
Ablauf:
18:30 Uhr – Open Doors, Fingerood & Drinks
19:00 Uhr – Welcome Stefan Voßkötter, Geschäftsführer Blue Ocean Media GmbH
19:10 Uhr – 1. Interview mit anschließendem Q&A: Thomas Riedel interviewt Peter Kielar, Product Manager bei InVision
19:50 Uhr – 2. Interview mit Q&A: Stefan Vosskötter interviewt Katja Burkert, Head of Software Engineering bei Breuninger
20.40 Uhr – Diskussionsrunde
21:00 Uhr – Networking bis circa 22 Uhr
Sponsoren
Dieses Meetup wird gesponsert von:

Location:
InVision AG
Speditionstraße 5, 40221 Düsseldorf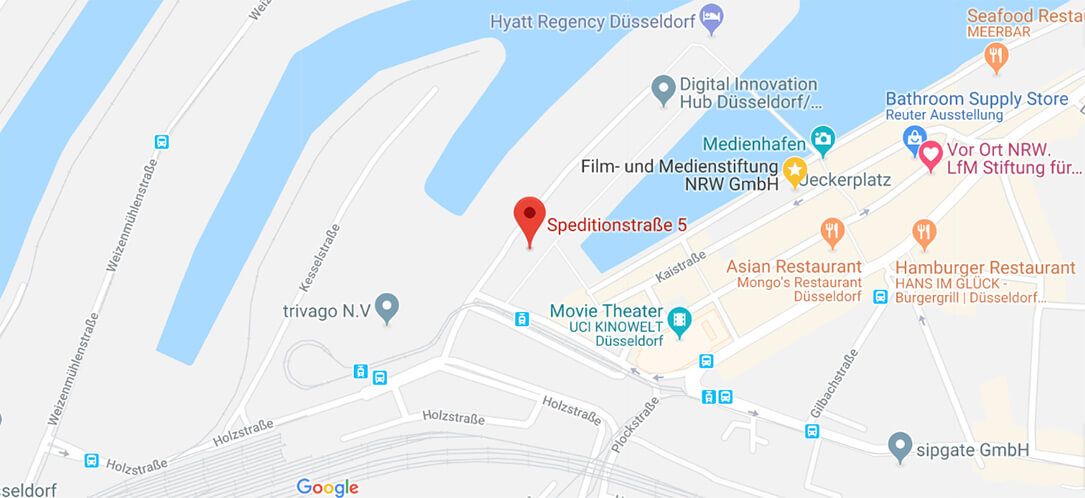 Über InVision
Die Unternehmenskultur von InVision ist geprägt von Lean Thinking und Agilität, selbstorganisierten Teams, einem Growth Mindset und flachen Hierarchien. 1995 gegründet, entwickelt und vertreibt InVision die cloud-basierten Softwarelösungen injixo und The Call Center School und hilft Callcentern damit, ihre Mitarbeiter effizient einzusetzen und kontinuierlich weiterzubilden. Hauptsitz des an der Frankfurter Börse notierten Konzerns ist im Düsseldorfer Medienhafen. Weitere Standorte werden in Leipzig sowie in Frankreich, Großbritannien, der Schweiz, Spanien und den USA betrieben. www.invision.de
Tickets:
Der Eintritt ist frei.
Einlass nur mit gültigem Ticket.
weitere Termine:
Digitale Leute Summit – 13. November 2018
Social Media:
So war das Digitale Leute Meetup #5 am 12. Juli.