Description
This event is sold out. Click register to join the waitlist and we will notify you if a spot opens up.
A candid conversation with women leading change in digital journalism
The Online News Association invites you to join fellow digital media and technology leaders for a breakfast conversation exploring how women are leading change in the digital space and best practices on working across editorial and product to create innovative journalism projects.
This intimate, off-the-record talk on July 25, 2019, — led by Julia Beizer, Chief Product Officer of Bloomberg Media, and Dheerja Kaur, Chief Product Officer at theSkimm — will be hosted at New York City headquarters of the Associated Press. Charo Henríquez, senior editor, digital transition strategy at The New York Times, will moderate and we'll be welcomed by AP Executive Editor Sally Buzbee to kick off the day. You'll have a chance to connect with other women, like you, who are forces for change in their newsrooms and offices, including some of the inspiring women in the Women's Leadership Accelerator.
8:30-9 a.m.

Registration and breakfast

9-10

Conversation and Discussion

10-10:30

Networking and end
About our speakers
Julia Beizer is the chief product officer of Bloomberg Media, Bloomberg L.P.'s global multi-platform media organization, shaping the company's consumer-facing experiences across all platforms and devices. She is responsible for overseeing Bloomberg Media's digital product portfolio of web, mobile, video, over-the-top platforms and distributed content partnerships, working across the newsroom, design, engineering, media distribution, and commercial organization. Prior to taking on this role, she was head of product, design and engineering for HuffPost, driving its first-ever redesign. Before that, she spent a decade at The Washington Post, working on both the news and product sides of the company. She currently serves on the board of Questback, an insights company, and Boolean Girl, a nonprofit that teaches girls how to code.
Dheerja Kaur is Chief Product Officer at theSkimm, a company that focuses on delivering news and information into the routines of female millennials. They have an audience of millions who engage with them daily via their various digital products. Prior to joining theSkimm, Dheerja was an engineering and product leader at ESPN, working across all of their digital products and spearheading major products like Grantland, some of their flagship apps, and a relaunch of ESPN.com.
About our moderator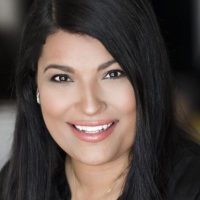 Charo Henríquez is a digital media executive in New York City. She has a proven track record working in the intersection of journalism, technology, and product, as well as training and coaching journalists. She is an advocate for women, Hispanics and underrepresented communities in media. Charo currently works at The New York Times as Senior Editor of Digital Transition Strategy for the Digital Transition team. She has been on the faculty at the ONA-Poynter Leadership Academy for Women in Digital Media and ONA's Women's Leadership Accelerator in 2016 and 2017, where she coached and mentored some of the most accomplished women in digital journalism and technology organizations in the United States and internationally. Prior to The New York Times, she was the Executive Digital Editor for People en Español at Time Inc., and before that, she was the Innovation Editor for GFR Media, in Puerto Rico.
About ONA
The Online News Association is the world's fastest-growing membership organization for media professionals. We host training, development and educational opportunities for digital journalists around the world, including ONA19 in New Orleans.
This program is organized in coordination with ONA's Women's Leadership Accelerator.
Special thanks to the Associated Press for hosting us!