Digital Transformation: Survive and Thrive in an Era of Mass Extinction
Description
Join Thomas M. Siebel, Chairman and Chief Executive Officer, C3.ai, for a discussion on his new book, Digital Transformation: Survive and Thrive in an Era of Mass Extinction
From visionary Silicon Valley entrepreneur Tom Siebel comes a penetrating examination of the new technologies that are disrupting business and government—and how organizations can harness them to transform into digital enterprises.

The confluence of four technologies—elastic cloud computing, big data, artificial intelligence, and the internet of things —writes Siebel, is fundamentally changing how business and government will operate in the 21st century.

In this fireside chat with Nasdaq Senior Vice President Jeff Thomas, Siebel will discuss the game-changing technologies driving digital transformation and will provide a roadmap to seize them as a strategic opportunity. He will show how leading enterprises such as Enel, 3M, Royal Dutch Shell, the U.S. Department of Defense, and others are applying AI and IoT with stunning results.

Learn from Siebel what every business and government leader needs to survive and thrive in the new digital age.
OUR SPECIAL GUEST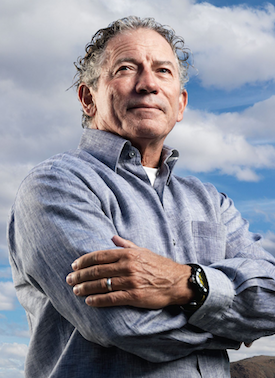 Thomas M. Siebel,
Chairman and Chief Executive Officer, C3.ai, and Author of
Digital Transformation: Survive and Thrive in an Era of Mass Extinction



Jeff Thomas, Senior Vice President, Nasdaq Corporate Services
Jeff Thomas is a Senior Vice President of Nasdaq's Corporate Services business unit. Based in San Francisco, Mr. Thomas oversees Nasdaq's new Listings and Capital Markets businesses. He also oversees business development and relationship management for Nasdaq's listed companies and Investor Relations Solutions' clients in the Western United States.
Previously, Mr. Thomas served as President of Liquidity Solutions at Nasdaq Private Market, where he worked closely with private companies to help them provide shareholder liquidity prior to an IPO.
Prior to joining Nasdaq in 2014, Mr. Thomas held senior positions at SecondMarket, Gerson Lehrman Group and Altera Corp. Mr. Thomas holds a bachelor degree in Electrical & Computer Engineering from Carnegie Mellon University in Pittsburgh, PA. He sits on the Board of Directors of the Silicon Valley Leadership Group.