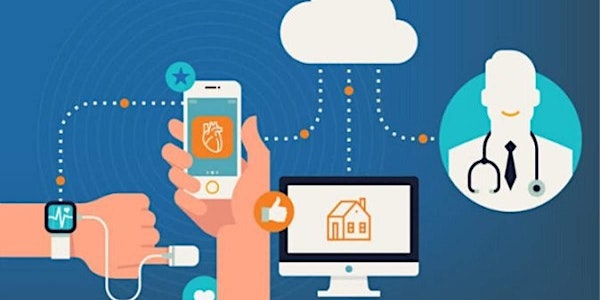 Digital Therapeutics – New Trends and Role of Care
Depression, Problematic Drinking, Opioid Use Disorder, and the Role of Digital Therapeutics – Overview
By EAPA Lone Star Chapter
When and where
Date and time
Wednesday, September 15, 2021 · 9:30 - 11:30am PDT
About this event
There is an evolution occurring in how digital technology is advancing and being used to support the delivery of mental and behavioral health care. The COVID-19 pandemic brought mental health and gaps in mental health care to the forefront in the areas of depression and substance use disorders. Digital therapeutics represent one potential tool that can be used to address these gaps in care. By the end of this session, participants will demonstrate an understanding of common mental health issues facing the American workforce and how digital therapeutics can help to address these issues.
This program is pending approval for 1.5 credit hours for EACC professional development via EAPA.
Guest Speaker
Dr. Shweta Patel (Medical Director, Orexo, US)
Objectives of Speaker Session:
• Participants will be able to demonstrate an understanding of depression, problematic drinking, and opioid use disorder, and how these mental health issues impact the workforce.
• Participants will be able to describe digital therapeutics in the mental health space, and they will be able to use deprexis as an example of just one mental health digital therapeutic.
• Participants will be able to assess the clinical data supporting the use of digital therapeutics with a particular focus on Orexo's digital therapeutics deprexis® and vorvida®.
Summary of Session:
1. Overview of depression, problematic drinking, and opioid use disorder
2. Introduction to digital therapeutics for mental health
3. Demonstration of deprexis®, a digital therapeutic for depression
4. Clinical data to support the use of digital therapeutics
5. Question and answer session
About our Speaker
Dr. Shweta Patel (Medical Director, Orexo, US)
Shweta holds a Bachelor's degree in Computer Science and Biology from George Washington University, as well a Medical Degree from Medical University of Silesia.
She is a driven, energetic physician with over 14 years of broad experience in medical affairs, communications, managed markets, and health policy, with a unique understanding of the medical and commercial aspects of the pharmaceutical industry. She brings us a tremendous amount of experience with leadership roles at Shire, Takeda, CSL Behring and Baxter Healthcare, where she launched several prominent products in rare disease.
Shweta developed and executed global medical strategies for ADVATE, one of the top products globally for Hemophilia A patients. Shweta also helped launch both IDELVION® and AFSTYLA® for adults and children with hemophilia A within 90 days of each other. She has acted as a national medical affairs specialist for outcomes based scientific exchange with payers and organizations, research, education, and external medical professional interchange. As well as implemented the medical affairs plans related primarily to KOL engagement and data dissemination for the USA.
Image Source Credit: www.whatech.com
About the organizer
The Employee Assistance Professionals Association (EAPA) is the world's largest, oldest, and most respected membership organization for employee assistance professionals. With members in over 40 countries around the globe, EAPA is the world's most relied upon source of information and support for and about the employee assistance profession. We are Lone Star Chapter # TX05 representing North Texas.