Digital Therapeutics and the Future of Medicine

Thursday, September 13, 2018 from 2:30 PM to 4:30 PM (PDT)
Event Details
Program Overview: 
In today's world, every week we see hundreds of health and well-being apps popping up to try and get our attention. Is it any wonder that there is a lack of trust when something is called a "digital therapeutic" or "digital medicine"? Are these applications just fluff? Or can they provide real therapeutic benefit at a fraction of the price of other treatments? 

A "digital medicine" is an intervention based on software as the key ingredient which has a direct impact on disease. They have been evaluated in clinical trials for efficacy and safety, and they have often been the subject of multiple peer reviewed journal articles. Although the field is very young, treatments are starting to be approved by regulatory agencies around the world. Despite the attractiveness of these solutions there are significant challenges to success. In this session, we will cover the opportunities and challenges of digital medicines from a variety of perspectives. 

Key topics include:
Digital therapeutics business models
FDA approval process
Early successes and future areas of application
Fundraising
Large industry and payor perspectives
Will digital medicines be able to deliver value?

There are still many questions about how to achieve successful commercialization, but has progressing the field overshadowed the reality of success?

Bring your thoughts and ideas for an interactive Q & A session. 


Speakers:
Lesley Stolz | Head of JLABS Bay Area, Johnson & Johnson Innovation read bio»
Lisa Suennen | Managing Partner, Venture Valkyrie LLC read bio» 
Beth Rogozinski | Chief Content Advisor, Pear Therapeutics read bio»
Tony Simon | Founder and CEO, Cognivive, Inc. read bio»



Agenda: 
2:30 PM | Registration and Networking 
3:00 PM | Introduction
3:10 PM | Panel Presentation
4:10 PM | Q&A
4:30 PM | Program Close 


Venue:
JLABS @ SSF
329 Oyster Point Blvd - 3rd Floor
South San Francisco, California
Map It



Presenter Biographies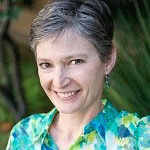 Lesley Stolz | Head of JLABS Bay Area, Johnson & Johnson Innovation
Lesley Stolz, PhD, fosters Johnson & Johnson's external R&D engine and supports the innovation community by leading the Johnson & Johnson Innovation, JLABS business on the West Coast. She has 20 years of business and corporate development experience working for companies that have been both technology platform and therapeutics focused. Previously, she was Senior Director of Transactions negotiating partnering deals for Johnson & Johnson Innovation at the California Innovation Center. Prior to joining Johnson & Johnson Innovation, she held executive positions with BioTime, Inc., Sutro Biopharma, Inc., and Sunesis Pharmaceuticals where she was responsible for corporate strategy, fundraising and all aspects of partnering. Earlier in her career, she served as Senior Director, Business Development for Aerovance, Inc. and for GPC Biotech AG in Munich, Germany from 2002 to 2006. She also served in senior management positions at Cell Genesys, Discovery Partners International and Axys Pharmaceuticals. Dr. Stolz received her Ph.D. in chemistry, and conducted postdoctoral research at Harvard Medical School's Department of Biochemistry and Molecular Pharmacology. 
Connect with Lesley: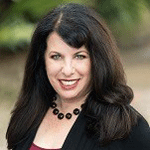 Lisa Suennen | Managing Partner, Venture Valkyrie LLC
Lisa Suennen has spent nearly 30 years as an entrepreneur, venture investor and advisor in the healthcare industry. She currently serves as Managing Partner of Venture Valkyrie LLC. She formerly led the healthcare venture fund at GE Ventures. GE Ventures invests in early-to-growth stage healthcare investments across health IT, health services, medical technology and life science technologies. Lisa is also co-founder of CSweetener, a not-for-profit company focused on matching women in and nearing the healthcare C-Suite with mentors who have been there and wish to give back. She is a member of the faculty at the UC Berkeley Haas School of Business, where for 10 years she has taught classes on venture capital and the changing healthcare economy. 
Connect with Lisa: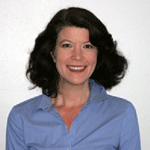 Beth Rogozinski | Chief Content Advisor, Pear Therapeutics
Beth Rogozinski is a serial entrepreneur, technology professional, and business strategist who has spent the last several years focused on digital medicine. Beth was a founding member of the internationally renowned Multimedia Studies Program at SFSU where she taught and published a book on multimedia. She then worked in hardware, software and services at such top firms as Silicon Graphics (where she helped launch the Visual Workstations division), Macromedia (where she worked on FinalCut which was sold to Apple) and the digital agency Circle (which had a successful IPO and was then bought by Euro RSCG). Beth has since founded games and apps companies including Signal 2 Productions, Match Factor and D2S Games. She helped produce and publish more than 30 games and apps, including over a dozen apps for health and wellness. At Pear Therapeutics, Beth helped to build the product and development teams and while serving as Chief Product Officer successfully led the design, development and commercialization of six sub-clinical products. She also led the development of Pear's first clinical product, reSET, and the product team submission of the De Novo 510k to the FDA. reSET was cleared by the FDA on September 14, 2017 as the first ever prescription digital therapeutic. Beth is an advisor to many start-ups and accelerators including Oncoustics, monARC Bionetworks, Launchpad Digital Health, Plug and Play, AI:DIA, and the international groups of Hardware Massive /HardwareCon. She has consulted with local and international venture groups and serves on the Biotechnology Innovation Organization's educational programs committees for the Brain Health and Digital Health sub-committees. She has written and published on digital therapeutics and tech innovations and is a frequent speaker at technology and healthcare events. 
Connect with Beth: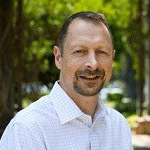 Tony Simon | Founder and CEO, Cognivive, Inc.
Tony J. Simon Ph.D. is Co-Founder and CEO of Cognivive, a digital neurotherapeutics startup that was launched in January 2017. Tony is a cognitive neuroscientist whose research focuses on typical and atypical function of cognitive systems, especially those associated with attentional, spatial and temporal processing. Focused on developing treatments, he has used 15+ years of NIH funding to investigate how dysfunctions in neurocognitive processing caused by brain injury, aging and developmental disorders create major functional impairments that disrupt the lives of hundreds of millions of people. He has used findings from that research, combined with other science, to create the patent-pending "active compounds" that Cognivive is turning into novel digital medicines. Tony has trained and worked at leading academic institutions including Sheffield University and the Medical Research Council Applied Psychology Laboratory in the UK and Carnegie Mellon, Georgia Tech and Children's Hospital of Philadelphia/U. Penn in the US. He currently holds the position of Professor of Psychiatry and Behavioral Sciences in the UC Davis School of Medicine and is Associate Director for Behavioral Sciences of the UC Davis MIND (Medical Investigations of Neurodevelopmental Disorders) Institute. 
Connect with Tony: 

When & Where

Johnson & Johnson Innovation, JLABS
329 Oyster Point Blvd
3rd Floor
South San Francisco, CA


Thursday, September 13, 2018 from 2:30 PM to 4:30 PM (PDT)
Add to my calendar
Organizer
About Johnson & Johnson Innovation, JLABS 
Johnson & Johnson Innovation, JLABS (JLABS) is a global network of open innovation ecosystems, enabling and empowering innovators to create and accelerate the delivery of life-saving, life-enhancing health and wellness solutions to patients around the world. JLABS achieves this by providing the optimal environment for emerging companies to catalyze growth and optimize their research and development by opening them to vital industry connections, delivering entrepreneurial programs and providing a capital-efficient, flexible platform where they can transform the scientific discoveries of today into the breakthrough healthcare solutions of tomorrow. At JLABS we value great ideas and are passionate about removing obstacles to success to help innovators unleash the potential of their early scientific discoveries. JLABS is a no-strings-attached model, which means entrepreneurs are free to develop their science while holding on to their intellectual property. JLABS is open to entrepreneurs across a broad healthcare spectrum including pharmaceutical, medical device, consumer and healthtech sectors. The JLABS flagship opened in 2012 in San Diego at Janssen's West Coast Research Center, and since then has grown to ten global locations including the Bay Area, Boston & Lowell, MA, Houston, Toronto, Beerse (Belgium), with New York City, opening in June 2018, and Shanghai in 2019. For more information please visit www.jlabs.jnjinnovation.com or follow @JLABS.
About Johnson & Johnson Innovation 
Johnson & Johnson Innovation LLC focuses on accelerating all stages of innovation worldwide and forming collaborations between entrepreneurs and Johnson & Johnson's global healthcare businesses. Johnson & Johnson Innovation provides scientists, entrepreneurs and emerging companies with one-stop access to science and technology experts who can facilitate collaborations across the pharmaceutical, medical device and consumer companies of Johnson & Johnson. Under the Johnson & Johnson Innovation umbrella of businesses, we connect with innovators through our regional Innovation Centers, Johnson & Johnson Innovation | JLABS, Johnson & Johnson Innovation - JJDC, Inc. and our Business Development teams to create customized deals and novel collaborations that speed development of innovations to solve unmet needs in patients. For more information please visit www.jnjinnovation.com or follow @JNJInnovation.