Description
El Curso Más Completo de Emprendimiento Digital, Desarrollo Web y Mercadeo Digital en Puerto Rico.
¿Tienes una idea de negocio, pero no sabes cómo desarrollarla?
¿Desconoces cómo aplicar tu idea al mundo digital?
¿Tienes un negocio y quieres aumentar sus ventas y llevarlo al próximo nivel?

Digital StartUp Boot Camp es para Ti.
Una invitación a todos aquellos que tienen espíritu emprendedor, que buscan materializar sus ideas creativas y desean aprender a construir proyectos rentables en Internet.
INFORMACIÓN 787-760-9191 info@anexointeractive.com
(4) Clases Nocturnas de 6:00 PM - 9:00 PM
Miércoles 25 de Septiembre, 2,9 y 16 de Octubre de 2019.

Deseamos llevarte a un mundo de nuevas oportunidades donde logres reinventarte. Descubrirás como las nuevas tecnologías de la información han creado un entorno digital accesible para cualquier persona con o sin experiencia que puede cambiar su vida para siempre. La finalidad del programa es que los participantes adquieran las destrezas y la mentalidad empresarial necesaria para iniciar nuevos proyectos de emprendimiento digital.
---
Estás invitado a formar parte de la nueva ola de emprendedores exitosos que están utilizando el Internet para impulsar su vida profesional y empresarial irrumpiendo con fuerza en el mercado global.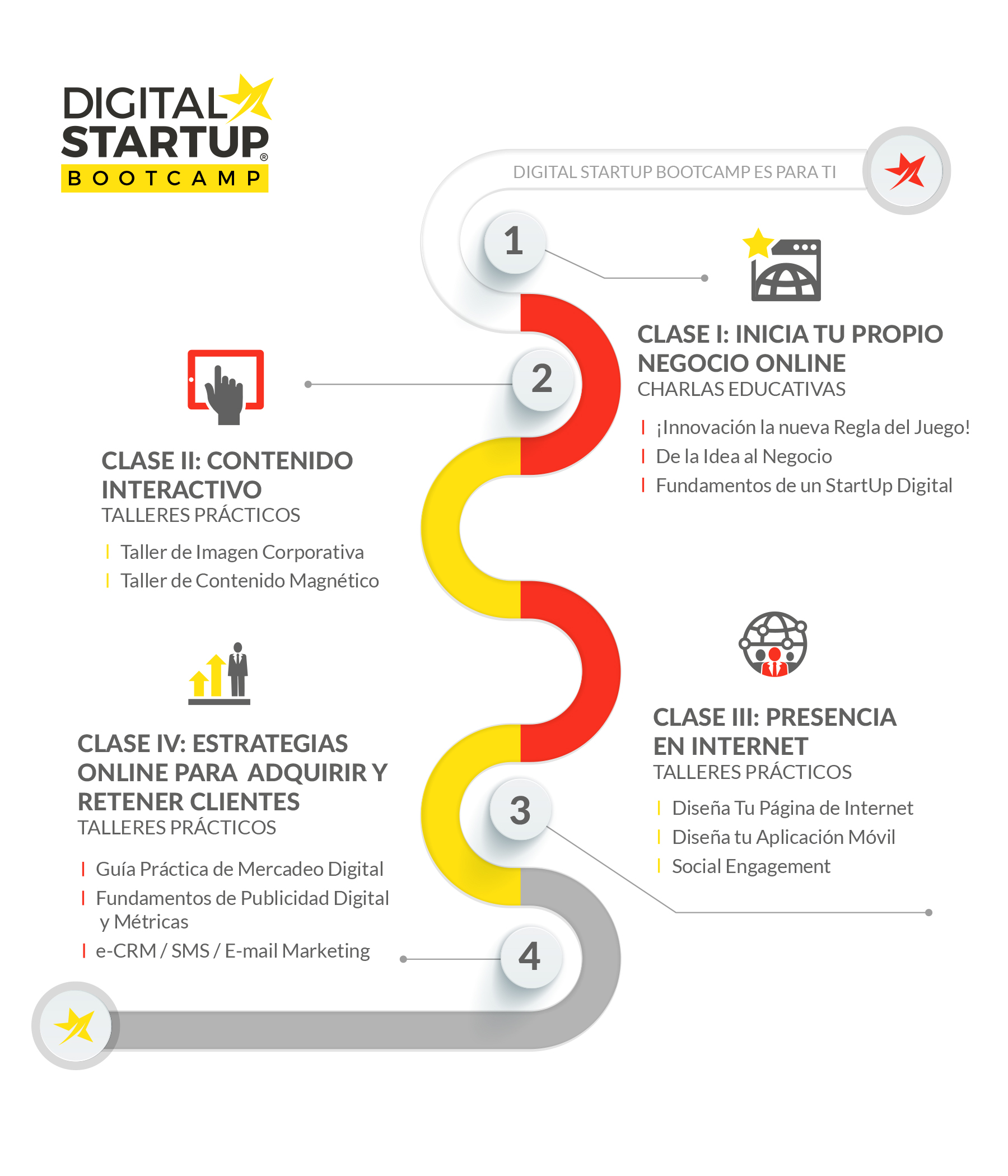 Objetivos Generales del Digital StartUp Boot Camp:
Adquirir Conocimiento Práctico: Aprenderás las técnicas más efectivas de mercadeo digital para implantarla en tu negocio dominando la captación y fidelización de clientes a través de las plataformas digitales.

Crear Nuevas Oportunidades: Al aprender a utilizar correctamente las herramientas digitales que hoy día tenemos a nuestro alcance, nos adentramos a un mundo de infinitas posibilidades y oportunidades.

Generar Mayores Ingresos: A través de la tecnología podrás emprender un negocio con éxito, atraer nuevos clientes y generar un mayor ingreso que en un trabajo a sueldo.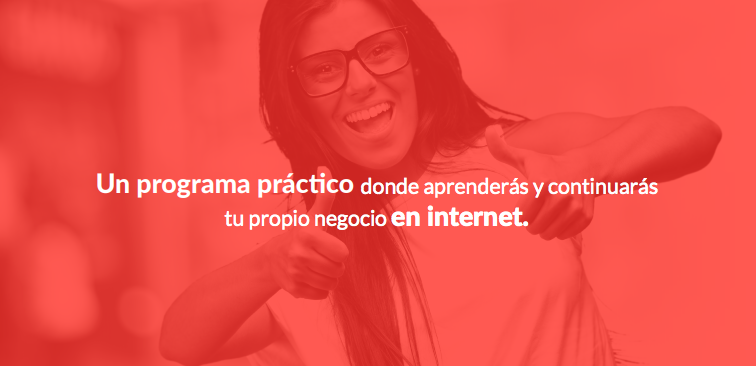 Temas Específicos que Aprenderás y te Ayudaremos a Realizar:
Definir tu idea y convertirla en un modelo de negocio

Desarrollar un Plan Estratégico de Acción para empezar inmediatamente

Diseño de Imagen Corporativa: Logo, Brochure y Tarjeta de Presentación

Desarrollo de Página de Internet con Tienda Virtual

Desarrollo y Administración de Redes Sociales

Desarrollo de Plan de Mercadeo Digital: Publicidad Digital en Facebook, Instagram, Twitter, LinkedIn & Google Adwords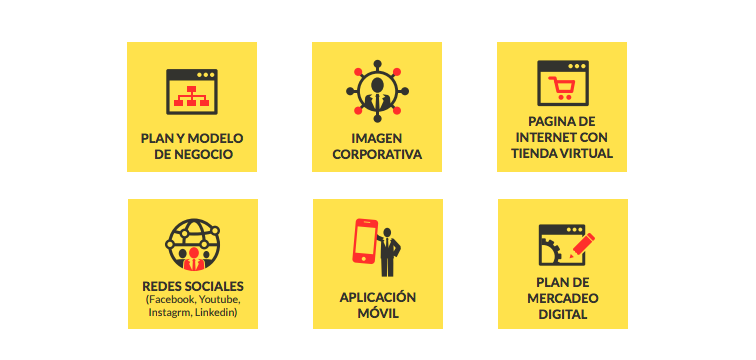 Digital StartUp BootCamp presenta un modelo práctico donde lograrás empoderarte de la tecnología y convertirla en tu mejor aliado, así como herramientas de interactivas para aprender, crecer, conectar, emprender y crear nuevas oportunidades. Compartiremos contenido excepcional y secretos de profesionales que viven totalmente de la Internet y la Innovación Digital.
Fomentando las Alianzas Estratégicas y la Exportación de Productos y Talento Puertorriqueño a Nivel Global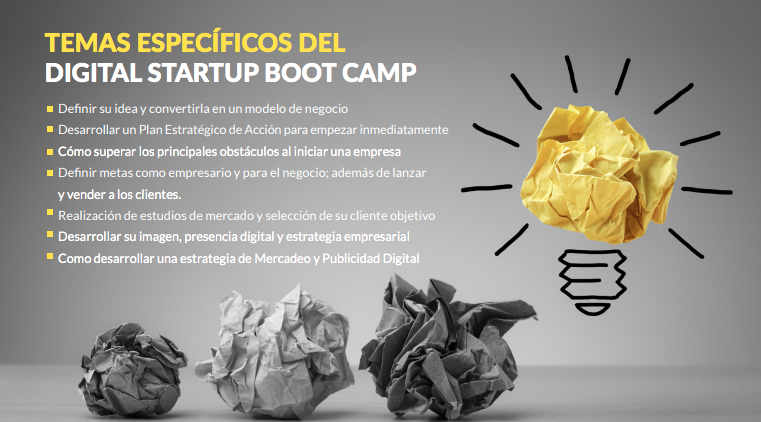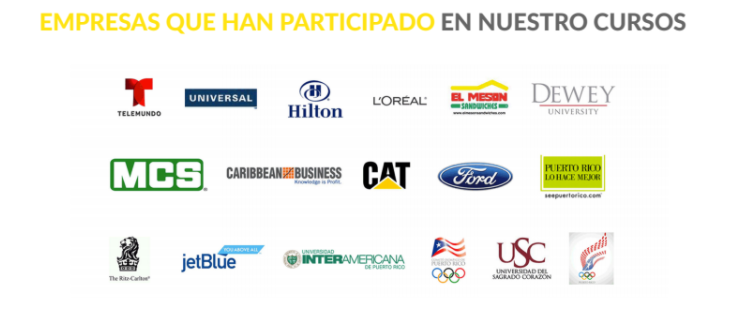 CORPORATE CHECKS / PURCHASE ORDERS TERMS: Call us at (787) 760-9191 to begin your Registration process. We need a Purchase Order Number (PO) or a signed Payment Commitment Letter and we will send you an Invoice. PO Terms are subject to prior approval and payments must be received in the same day of the Seminar.
CANCELLATIONS AND TRANSFERS: Cancellations are accepted with $100.00 Service Charge Fee, if and only when, a written notification is received and confirmed (10) business days prior to the programs starting date. Cancellation requests received after the (10) business days will not be accepted. No show is liable for full payment. Transfers will have a period of one-year from the date of the Transfer request. Transfers will be charged $35.00 for subsequent registration, plus any fee increases for the difference of the program event. Transfers will be allowed only up to one-year, after such date the full payment will be forfeited.
IMPORTANT NOTE: If an unexpected situation occur with an atmospheric system, we will change the seminar date. We will send you a notification by email with the new date. Anexo shall have the right to cancel any such course for lack of enough participants prior to the scheduled date and will inform the registrants accordingly. All fees and deposits are be transferred to another session. We will not make money refunds.