DIGITAL SIGNAGE for EMPLOYEE COMMUNICATIONS, London

Wednesday, October 8, 2014 from 9:00 AM to 5:00 PM (BST)
Event Details
Digital Signage for Employee Communications, London will first look at the pure economic benefits of an effective Employee Communications Strategy and why Digital Signage is rapidly becoming the media of choice for managers wanting to engage with their work force.
It will hear from some Early Adopters about their experiences – why they love it but also about lessons learned. There will be a brief introduction to the technology involved in non-technical language and attendees will take away a shared secret about what makes a good network buzz - fresh, relevant content.
AGENDA
09.00-09.45 Registration and Light Breakfast
09:45-10:00 Welcome and Introduction
10:00-10:30 Engaging For Success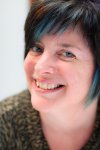 Technology is fundamentally changing the way the world of work works. Knowledge is no longer power; when anyone can access Google and have the learning of the world at their fingertips. Experience becomes the currency of work and sharing that experience a key part of the work environment, whether that's through learning platforms, social media, digital engagement or good old face to face training. Employee Engagement is how we, as individuals, as organisations and as socio-economies, navigate the shifting seas of the world of work. Building a better way to work is good for us, good for business and good for the country. The latest research from Engage for Success, the national movement for employee engagement, has proven that Employee disengagement clearly contributes to poor productivity. I will highlight simple enablers of engagement, along with the barriers to engagement and some straightforward tips that you can use immediately to start making a difference in your organisation. I always say "Remember, we are not Human Resources or Human Capital, we're human beings".
Cathy Brown, Executive Director, Engage For Success
10:30-11:00 Internal Communication. State of The Sector 2013-2014


The Gatehouse Group has published its State of the Sector report since 2009. The report is an industry–wide census that aims to investigate the challenges internal communicators are facing – and where their focus will be over the coming months. It investigates channel use and explores the impact of new and emerging technologies like Enterprise Social Networks and Apps.
Ian Harris, Head of Content, Gatehouse Group and Ray Edun, Associate Director, Gatehouse Group
11:00-11:30 COFFEE
11:30-12:00 Contextualise Your Employee Communications

In a media-rich world, reaching your employees and achieving message retention is an increasing challenge. How can you provide important information to your whole corporate team whilst also making it as relevant as a self-directed experience on a mobile or desktop browser? Understanding the behaviour and media consumption habits of your audience is critical, and has a direct impact on how successful your communications strategy is.
Peter Critchley, Managing Director, Beaver Group
12:00-12:30 Content Design for Employee Communication
We will discuss the common and unique objectives, and sometimes lack of objectives, that have led us to guide and consult clients accordingly to help them maximise their investment.
We will discuss a range of creative and interactive solutions we have provided to clients such as Autotrader, BBC, Siemens and BOC which have enabled them to communicate central and departmental messaging to their employees.
Tyson Reed, Creative Services Director, Onemedia Services
12.30-14:00 LUNCH
Two course restaurant lunch provided
14.00-14.30 Communicating in Your Building and Why First Impressions Last
'Office Media' has grown in impact and importance; digitising communication such as 'real-time' staff/tenant information, Fire Alarms, Charity causes,Tenant Feedback etc is increasingly becoming common amongst city corporations. I will discuss locations, aesthetics, technology, how companies are consolidating staff communication across several office and present some case studies of great usage at Citibank, Channel 4, UPS and others.
Matthew Mackaness, Asset Development Director, ECNlive
14:30-15:00 Employee Communications: Influence at Work. Identify the influencers and create messages that change minds

Influence... Some have it, some want it, some don't even know why it's important. Part art, part science, 'influence', and those who recognise and master it is a powerful force. If you have something to achieve or deliver, it's rare that you'll be doing this all alone. More often than not the keys to your success are held by others. Whether you need the support of a leader, a budget holder or any kind of decision maker - the interdependencies of influence are sometimes harder to identify than first appears. Is it harder to influence individuals or groups? How do you know when you've achieved the right level of positive momentum? And how do you ensure stakeholders remain committed to your cause and act as advocates on your behalf in a world of competing priorities? Learn how to create messages that change minds, influence the influencers and achieve your goals.
Heather Wagoner, Head of Internal Communication and Engagement with the London Underground
15:00-15:30 The Physics of Employee Engagement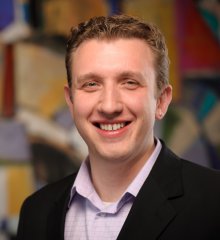 World renowned corporate communications expert Chuck Gose is going to help us gain a better understanding of what's currently going on with employee engagement, take us back to the high school classroom to relearn some basic principles which will help us all improve and see how the laws of motion can provide a new perspective on the way to a clearer and better employee engagement strategy in your business.
Chuck Gose, Vice President, SME – Corporate Communications, STRATACACHE
15:30-16:00 COFFEE
16:00-16:30 How to Make an Entrance

The opportunity to reinforce a brand has moved on significantly from traditional marketing and branding promotional routes. One of the ways businesses are harnessing these opportunities is through the use of large scale Video or Media Walls. These new 'communication channels' have a wide variety of uses from a marcoms perspective and whilst being a high profile window on the DNA of a business, can provide unique challenges when attempting to create a dialogue and conversation with a business' audience. In this presentation I will be examining what the challenges are when creating content for these type of communication channels and looking at how a business might leverage these opportunities to reinforce their brand to both their clients and employees alike.
Alex Hughes, Co-Founder Amigo
16:30-17:00 Meeting Wrap Up and Networking
When & Where

etc Venues
One Drummond Gate
Pimlico
London, London SW1 2QQ


Wednesday, October 8, 2014 from 9:00 AM to 5:00 PM (BST)
Add to my calendar
Organizer
The Ministry of New Media specialises in the organization of events and publications in the area of digital signage and digital out of home.
In addition to its own products, The Ministry has licensed the exclusive rights to exploit the DailyDOOH brand for events and offline publications.