Digital Self-Promotion for Journalists (Oct 24)
Description
DIGITAL SELF-PROMOTION FOR JOURNALISTS with Sam Dolgin-Gardner
Class meets Thursday, Oct. 24 from 6:30 to 8:30 pm
The cost for this workshop is $59; $49 Early Bird rate before September 9

Personal websites, LinkedIn, social media … you know you should be building your personal brand online to showcase your work and boost your career. But if you've been procrastinating or don't know where to start, then this is the #judgementfree workshop for you! Digital marketing expert Sam Dolgin-Gardner will help you create a digital presence that makes it easy for readers, newsrooms and Google to find and appreciate your work.
What to Bring: Bring your laptops and smartphones because you'll get the chance to launch/edit your own professional website, Twitter, LinkedIn or Instagram account during this interactive workshop.
Level: Beginner
---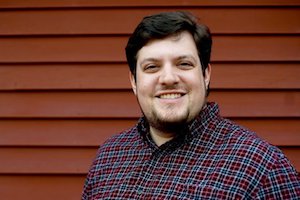 About Sam Dolgin-Gardner
Sam Dolgin-Gardner is a digital marketing expert and the founder of Dolgin Digital Media. Sam was previously social media coordinator for the Local Initiatives Support Corporation (LISC), the largest Community Development Financial Institution in the United States. As such, he was directly responsible for its main accounts and supporting accounts at 30+ local offices. At LISC, Sam began working with small business entrepreneurs whose contributions to their community inspired him to start Dolgin Digital Media. Sam was also AmeriCorps and the Peace Corps, serving in Delaware and Armenia, respectively.