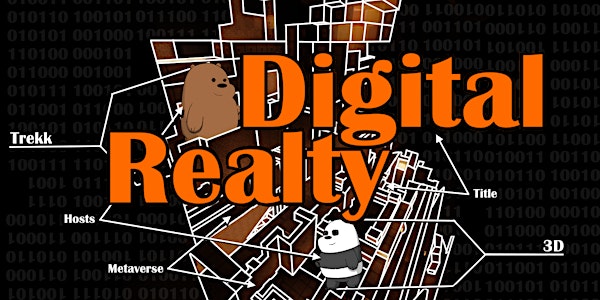 Digital Realty: The Basics
This course will help teach the basics of what a Metaverse is, how to spot a potential metaverse for land/assets.
Refund Policy
Refunds up to 1 day before event
Eventbrite's fee is nonrefundable.
About this event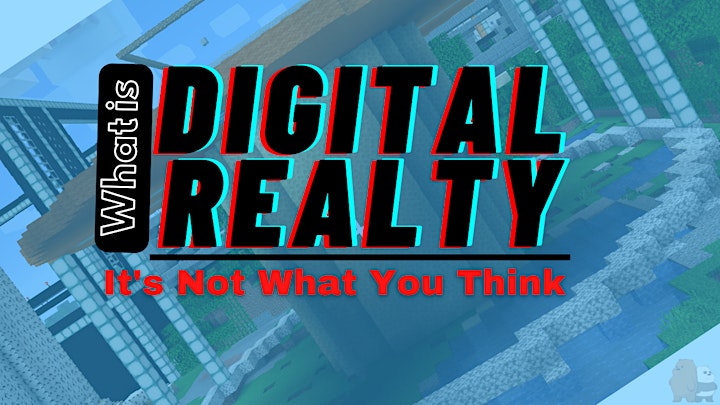 Digital Realty: The Basics
"Becoming a Digital Realtor Agent in a Metaverse"
Presented by: 3D & Trekk
TL;DR:
What is obtained from the course:
A brief history of Metaverses
3 examples of 3 common types of metaverses
Information on finding & buying NFT parcels/assets
Helpful tips to prevent from being scammed
Tips for success in each example metaverse given
Tips for general success as a digital realtor
What is obtained after the course:
An NFT badge for being a course member
The presentation video (no audio)
The presentation data file (not audio formed data)
Webinar Details:
This webinar is designed for people interested in the metaverse but has no interest in learning to code or trade. It will teach the basics of what a Metaverse is. Understand how to spot a potential metaverse for land real estate opportunities and the basics of crypto wallets used in these environments (buying, selling, and transferring assets). In addition to services that can be monetized in a virtual world.
Three of the most used blockchain-based metaverses will be covered. After a brief history of metaverses. Explanations using real examples to show the land, differences, and options available in the metaverses. Information is given to help explain the difference between metaverses, including tips on succeeding with these specific ecosystems. During each example, how to use a basic wallet for that metaverse (Metamask being the predominant wallet shown) to buy a parcel or asset will be covered.
During each presentation, you will be provided tips on how to avoid potential scams. After all 3 samples are explained, you will be provided monetization strategies. This course is designed to help get someone on the path to being a digital realtor at an elementary level but has advice for both novices and experienced digital realtors.
All course members will be given the presentation slide deck as a Non-Fungible Token (NFT) on the WAX blockchain. It can help prepare you for using, obtaining, and handling NFTs. In addition, members of the course will be asked for their WAX wallet address or an email. Then, the presentation NFT can be sent to them (either directly to their wallet address or by email, which they can claim within 90 days after the email is sent).
The presentation NFT is a badge of honor to show you went through the webinar to becoming a Digital Realtor! This NFT includes the presentation video (no audio) and a link to the text document of the presentation data, which can help members with essential information like finding a parcel or buying an NFT. Since the video can be paused and played at the watcher's choice, you can semi-relive the experience again and again at your own pace. The text document has information included and not included in the course seminar helping each member afterward with becoming a digital realtor.
Disclaimer:
*It is strongly recommended that you practice DUE DILIGENCE before spending time, effort, and money in any metaverse.
*Trekk and 3D CAN NOT guarantee your ability to make any profit based on the information provided during this or any future webinar/course. And Trekk and 3D take no responsibility or liability in how you act on the educational information provided in the webinar and/or slide deck.
*By signing up for this webinar, you take all tax, financial and legal responsibilities and obligations in how you implement the information.