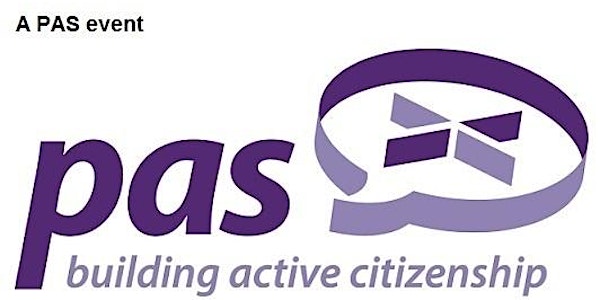 Digital Planning Scotland
This event will examine how we can ensure that the benefits of the new Digital Planning system are accessible to everyone in Scotland
Refund Policy
Contact the organiser to request a refund.
About this event
In November 2020, the Scottish Government launched it's Digital Planning strategy, which will be developed over 18-24 months, and in March 2021 it launched the Digital Planning transformation programme and the potential results could change the planning sector while serving communities. The new Digital Planning system will provide a single place to access services and information about planning and could generate up to 1,600 jobs in the construction and development sectors, and their supply chains, and bring economic benefits of as much as £200 million alongside the social benefits of such potential investment in communities.
It is imperative that all of Scotland's communities are included in this system through both training in use of the system and education within the planning sector regarding how to engage early and effectively with Scotland's variety of communities and social groups.
This ambitious vision of a world leading digital planning system is also underpinned by a £35 million five-year programme that will help connect people with their places to deliver a prosperous, green and fair country can only be achieved through collaboration and partnership working, with all parts of the planning system working together.
With this level of investment currently available, and with the potential economic, environmental and societal benefits that will be generated, now is the perfect time for thought leaders and innovators in these fields to share their experiences, knowledge and best-practice with each other and with organisations that are perhaps less experienced in some of these fields.
This event is an ideal opportunity for planners, placemaking professionals, architects, local and national government officers, elected representatives at local and national level, communities, infrastructure providers, engineers and all other relevant stakeholders to engage with other thought leaders and potential partners.
A copy of the agenda for the event follows below and will be updated regularly.
Event Agenda:
10:00 Event start
• Opening remarks from the Chair
• Understanding the role of community participation and engagement – Johanna Boyd, CEO, PAS
• Learning lessons from the digital roll-out of The Place Standard and the introduction of the Inclusive Communication Toolkit – Sam Whitmore, Senior Public Health Officer, Public Health Scotland
• Engaging with local communities and older people
• Engaging with young people – Marguerite Hunter Blair, CEO, Play Scotland
• Engaging with BAME communities – Fiaz Khan, Race Equality Mainstreaming Officer, CEMVO Scotland
• Engaging people with disabilities – Glasgow Disability Alliance
12:10 Q&A
12:30 Closing remarks from The Chair
12:35 Event close
If you have any queries regarding the event please contact us via digitalplanning@protonmail.com and for further information on PAS please visit www.pas.org.uk.