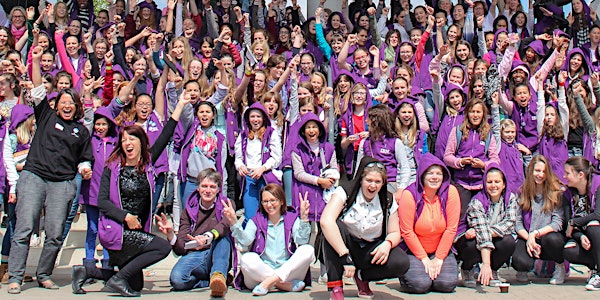 Digital Muse After School
When and where
Location
Digital Leadership Institute Rue Carolystraat 29 1050 Brussels Belgium
Refund Policy
Refunds up to 7 days before event
Description
Nederlandstalige versie beneden. Version française en bas.* DMAS will be held in English, French & Dutch
After reaching more than 450 girls with our "Girl Tech Fest," Digital Muse will continue inspiring girls to follow ESTEAM* careers and studies through the Digital Muse After School program, launching in September 2017. *Entreprenership & Arts powered by STEM

What is DMAS?
Digital Muse After School is a program for up to 40 girls, ages 11 to 16, aimed at encouraging them to pursue ESTEAM studies and careers. On Wednesday afternoons from 20 September to 13 December 2017, participants will work on projects in four areas in order to learn important digital skills including: Android Smartphone App Development, Web Design, Data Visualisation and Electrical Engineering. From January 2018 onwards, DMAS participants will apply their digital skills by working on projects to address real social needs in their communities.

DMAS Class Timeline:
Why should you enroll your daughter/sister/niece/grand-daughter?
Did you know that…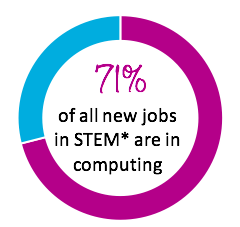 And only...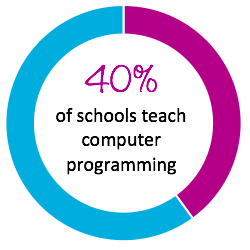 .
But WE DO!
Why do we only run programs for girls?

Research from the OECD and multiple sources hints toward the benefit of a girls-only environment, away from common stereotypes, as providing the strongest impact to girls pursuit and excellence in STEM fields. In Brussels, we're happy to say that there are already a number of coding and tech-focused camps being run as co-ed but, with our program, we have the distinct ability to create girl-focused content that supports growing girls interest in STEM away from the stereotypes of society.
Do you want to attend but unable to cover the costs?
We want DMAS to be accessible to all girls despite different economic backgrounds. With this in mind, if you're interested in the program but can't afford the cost, please send an email to info@dlii.org to begin applying for a scholarship option that would cover the costs of the entire program.
---
450 meisjes hebben al genoten van ons Girl Tech Fest evenement. Nu lanceert Digital Muse het Afterschool programma en zal hiermee de meisjes blijven inspireren.

Wat is het?
Digital Muse After School is een programma voor meiden tussen 11 en 16 jaar. Er kunnen maximal 40 meiden deelnemen aan DMAS. Het programma is ervoor om ze te stimuleren om hun studie in ESTEAM voort te zetten en een carriere in ESTEAM aan te gaan. Op woensdag namiddagen vanaf 20 september tot 13 december 2017, de deelneemsters zullen rond 4 onderwerpen projecten uitwerken. Hierdoor leren ze het belang van digitale vaardigheden waaronder: ontwerpen van een Android smartphone app, website maken, data visualisatie en elektroteckniek. Vanaf Januari 2018, zullen de DMAS deelneemsters hun verworven vaardigheden gebruiken in projecten om echte maatschappelijke behoeften aan te pakken.
Waarom zou het leuk zijn om uw dochter/klein-dochter/zusje/nicht in te schrijven?
Wist je dat?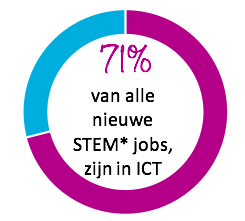 En dat alleen maar...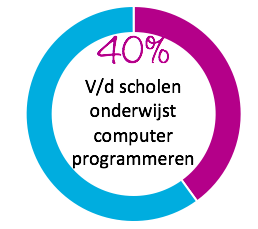 Waarom is het programma alleen maar voor meisjes?
Uit onderzoek van OECD en verschillende bronnen, bleek dat wanneer er alleen maar vrouwen zijn in een omgeving, u de grootste impact kan creëren en excellente kwaliteit op vlak van STEM kan leveren. We zijn blij om mee te delen dat er momenteel al gemengde lessen zijn in Brussel met betrekking tot coderen en technologie. Met ons programma, proberen we het onderscheid te maken en op meiden te focussen zodat we de stereotypen uit de maatschappij kunnen ontkrachten.
Wat als je zou willen deelnemen, maar niet in de mogelijkheid bent om het te bekostigen?
We willen ervoor zorgen dat DMAS voor alle meiden toegankelijk is ondanks verschillende economische achtergronden. Rekening houdende met dit, en u bent geïntereseerd om deel te nemen aan het programma, kan u een mail sturen naar info@dlii.org. Hiermee zullen wij ervoor zorgen dat u aangemeld wordt voor een beurs. Met deze beurs kan u het hele programma dekken.
---
Suite au succès de notre "Girl Tech Fest" auquel plus de 450 filles ont participé, Digital Muse veux continuer inspirer les filles et lance son programme parascolaire "Digital Muse After School" (DMAS).
Qu'est-ce que c'est le DMAS?
Digital Muse After School est un programme qui acueille jusqu'à 40 filles de 11 à 16 ans, visant à les encourager à poursuivre des études et des carrières dans l'ESTEAM. Chaque Mercredi après-midi, du 20 septembre au 13 décembre 2017, les participantes travailleront sur des projets dans quatre domaines thématiques afin d'acquérir des compétences numériques importantes, notamment: développement d'applications Android pour smartphone, conception web, visualisation de données et ingénierie électrique. À partir de janvier 2018, les partcipantes DMAS appliqueront les compétences numériques acquises en travaillant sur des projets visant à répondre aux besoins sociaux réels qui existent dans leurs communautés.
Pourquoi organisez-vous que des programmes pour les filles?
La recherche de l'OCDE et de multiples sources suggèrent le bénéfice d'un environnement unique pour les filles, loin des stéréotypes communs, et constitue l'impact le plus important sur la poursuite et l'excellence des filles dans les domaines STEM. À Bruxelles, nous sommes heureux de dire qu'il existe déjà un certain nombre d'initiatives relatives à l'encodage et la technologie organisés aussi pour les filles que pour les garçons mais, avec notre programme, nous avons la capacité distincte de créer un contenu axé sur les filles qui favorise l'augmentation de leur intérêt dans les STEM, loin des stéréotypes de la société.
Pourquoi inscrire vos filles?
Saviez-vous que…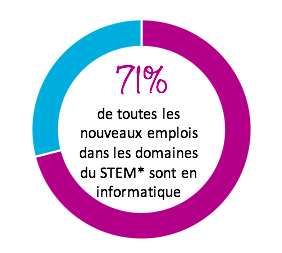 Et…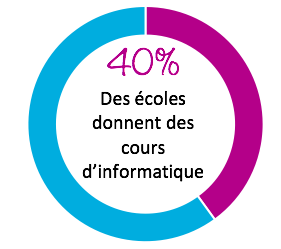 Mais nous le faisons!
Voulez-vous participer, mais vous n'avez pas les ressources nécessaires pour couvrir les coûts?
Nous voulons que le DMAS soit accessible à toutes les filles peu importe leur possibilités financières. Dans cet esprit, si vous êtes intéressé par le programme, mais vous ne pouvez pas payer le coût, envoyez un email à info@dlii.org pour postuler à une option de bourse qui couvrira les coûts de l'ensemble du programme.