Digital Media & Entertainment Investing Conference

Thursday, April 10, 2014 from 8:00 AM to 5:30 PM (EDT)
Who's Going

Loading your connections...
3 of your friends are going.
Share it to get more people on board!
Share

Sara Haughty
San Francisco, California

Luke Picard
London, United Kingdom

Rick Vespucio
Florence, Italy
Event Details
 





and 

Present
 
Digital Media & Entertainment


Investing 
Conference
37 West, 26th Street
9th Floor, NY 10010
New York
Thursday, 10 April 2014
8.00am - 5.30pm
Intersection between Entertainment and Finance
Get to meet the investors and industry professionals that are passionate about the entertainment and digital media industry. This conference will showcase the innovations and technologies in finance that intersect with the conceptualization, creation, production, marketing and distribution aspects of the industry. Be ready to pitch your media venture to investors who are looking for your bright talent, your solid team, your original and fresh concepts, and viable and sustainable plans and track record.
The Soho Loft - The Voice of Capital Formation - and Victoria Global, an emerging force in the Corporate Communications, Investor Relations and Public Relations arena, with FundingPost, all join together to bring you this one-of-a-kind conference that intersects finance with the creative, technical and marketing facets of the entertainment industry.
The panels for the day:
Early-Stage Media Investing: How to meet investors, pitch them, and what it really takes to get them to write you a check!
Growing your Media Entertainment business: Protecting, Selling and Partnering
Using Crowdfunding to raise capital: Learn about the newest trends and take advantage of the newest technologies


Who should attend?
Media and Entertainment entrepreneurs raising capital

Media Investors (VCs, Angels & Corporate) 

Service providers and exhibiting companies 

Press and Academia
| | |
| --- | --- |
| 08:00-09:00 am | Breakfast |
| 09:00-10:00 am | Pitch Workshop |
| 10:00-10:15 am | Coffee Break |
| 10:15-10:45 pm | CrowdFunding Panel |
| 10:45-11:00 am | Pitches |
| 11:00-12:00 noon | Investor Panel I |
| 12:00-12:20 pm | Round the World Intros |
| 12:20-01:20 pm | Lunch |
| 01:20-02:20 pm | Investor Panel II |
| 02:20-02:35 pm | Pitches |
| 02:35-02:55 pm | Coffee Break |
| 02:55-03:55 pm | Investor Panel III |
| 03:55-05:30 pm | Cocktails/Networking |
This conference features:
Breakfast Workshop - a Pitch Workshop from 8am to 10 am for digital media entrepreneurs serious in elevating their elevator pitch to investors. During this workshop we will completely deconstruct your pitch, and work with you on formulating a clean and concise elevator pitch giving the important information that investors NEED to hear to make an educated decision on your company!

Networking Lunch

After-event Cocktail Party

Exhibiting companies with amazing projects to showcase. Only three (3) slots left. 

Plus: Investor Kit - As an entrepreneur attendee your company brief and contact info will be included in this kit that will be provided to all investor speakers and attendees.

SPEAKERS
(Please click on the names for the full profile)
CROWDFUNDING PANEL
MODERATOR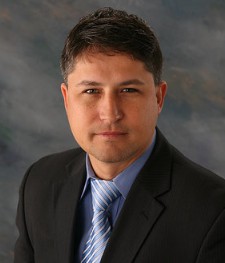 Chairman of LDJ Capital and The Soho Loft
David Drake is an early-stage equity expert and the founder and chairman of LDJ Capital, a New York City private equity advisory firm, and The Soho Loft - The Voice of Capital Formation - a global financial media company with divisions in Corporate Communications, Publishing and Expos.
PANEL SPEAKERS:
Co-Founder, Crowd Alliance 
Bruce H. Lipnick is Founder, Chief Executive Officer and Chairman of the Board of Directors of Asset Alliance Corporation ("Asset Alliance") and of  Asset Alliance Advisors, Inc. He also heads Crowd Alliance and Sunshine Entertainment Group. As Chairman and CEO of Sunshine, he has assembled a quality, multi-platform of talented professionals in the area of music, film, and production support services.  
Co-founder, Grow VC Group
Jouko Ahvenainen is a serial-entrepreneur, e.g. co-founder of Grow VC Group, a pioneer in new funding solutions, including equity p2p investments. He participated in changing US finance regulation, getting the Senate and President to allow crowdfunding and has worked with EU finance regulation. Jouko started his work with crowdfunding models in 2008. Jouko is a founder, partner and board member in several innovative digital finance companies. Jouko is also an advisor for US, European and Asian investing and finance programs. He has especially worked to plan and implement models to get crowd investing and institutional investor models to work together. Jouko has been listed Top 100 Influencers in digital industry as well as in crowdfunding. 
Co-Founder, RocketHub
Alon is a co-founder at RocketHub, and has given talks on crowdfunding, innovation, and entrepreneurship at various universities, institutions, conferences, and companies. Alon has provided insights on crowdfunding and the JOBS Act through engagements with the SEC, Congress, FINRA and The White House regarding implementation and policy. Alon testified on the JOBS Act in front of the Oversight and Government Reform Committee as well as the Financial Services Committee in U.S. Congress, and published three well respected whitepapers on the JOBS Act. Born and raised in The Netherlands, Alon received his M.Sc from Columbia University where he was a Fellow at the Earth Institute, and received his undergraduate degree from Hamilton College.
RocketHub, "The World's Crowdfunding Machine," is one of the world's largest crowdfunding platform, operating in over 185 different countries. An international, pioneering, open community that has helped thousands of entrepreneurs, artists, scientists, and social leaders raise millions of dollars.
CEO and Founder at CrowdsUnite
Alex Feldman helps small businesses with raising money online. His website CrowdsUnite brings together the top funding websites from around the world. CrowdsUnite is the number one site of user reviews for funding platforms. Alex was mentioned in publications like the Huffington post. His writings about crowdfunding were published on major websites like crowdsourcing.org . Vator.TV interviewed him about helping small businesses with funding. He runs a successful monthly crowdfunding networking events in NYC with over 400 members.
VENTURE CAPITAL and ANGEL INVESTORS PANEL
MODERATOR 
Angel Investor, ARC Angel Fund 
Mr. Finkle is an angel investor and entrepreneur and former Managing and Founding Partner of Odeon Capital. Prior to raising $115 milllion for Odeon Capital Partners I, Mr. Finkle had a 20-year career in the fields of entrepreneurial management, general management, corporate development and marketing in the computer software industry.  
Magnify.net 
Steven Rosenbaum is an Author, Entrepreneur, and CEO.
He is the first-ever "Entrepreneur At Large" for New York City's Economic Development Corporation.
His book, Curation Nation, gives consumers and brand managers struggling with information overflow a set of examples and tools that can turn the data deluge into a useful new solution set.
Managing Principal, Innovation Ventures
David J. Freschman is a Managing Principal of Innovation Capital Advisors, LLC (ICA), and a Founding Member of the ARC Angel Fund. ICA serves as the management company of Innovation Ventures, L.P. (IV) and the Delaware Innovation Fund (DIF). He served as the President and CEO of the DIF since its establishment in 1995. The DIF is a seed and early stage venture capital fund that focuses on entrepreneurial ventures in the Mid-Atlantic region. Mr. Freschman has been responsible for all aspects of IV's and the DIF's management since its inception, including the business strategy, fiscal and operational management, raising investment capital, and evaluating all investment opportunities and portfolio company management. 
PANEL SPEAKERS
Chairman, Georgetown Angels
Active angel investor and board advisor in New York with interests in tech, real estate, digital media, consumer products, and luxury lifestyle brands. Joshua is also an active advisor for strategic real estate initiatives including asset acquisition and disposition as well as startup companies.  
Co-Founder, Launchpad
Richard Foster is a driven entrepreneur and angel investor with a passion for new business development. His entrepreneurial spirit has taken him down many roads. Mr. Foster holds seven U.S. Patents for the creation of his line of sports-themed clocks, "TIME for SPORTS", which have been distributed in fifteen countries around the world. Mr. Foster has been named the "Youngest Entrepreneur" by the New York Times as well as appearing in a wide variety of radio, TV, and print nationwide. He has been selected to ring the closing bell at the world famous New York Stock Exchange. Foster currently serves as President of Foster Management & Holdings, the holdings company for his numerous business investments and ventures. He also serves on the board and is actively involved in an executive capacity in several of his companies. Foster is the Launch Director of LaunchPad LI in Mineola and a Board member of the Long Island Angel Network. 
Managing Director, ERA
Murat is an engineer, author and technology entrepreneur. He recently sold Centrl, a location-based social networking startup that he founded in 2008. At the time of the sale, the application was the first to offer a free IM-on-a-map-system that was not reliant on SMS.
Pereg Ventures 
Yao is a highly entrepreneurial executive who works with businesses and start-ups in many industries with a focus on technology, assisting with revenue and funding.
Yao is Managing Partner at Pereg Ventures, an early stage venture capital firm affiliated with Nielsen looking at data and businesses that solve real-world marketing and advertising problems.
Managing Partner and Founder, CavaCapital 
Geoff founded Cava Capital in 2007 based on the idea that entrepreneurial experience is essential to being a great investor in start-ups. Geoff has more than 20 years of operational and leadership experience with a range of companies in consumer marketing and media, technology products and services, information services and Internet marketing. 
Executive Director, JumpStart New Jersey Angel Network
Katherine O'Neill is the Executive Director for JumpStart New Jersey Angel Network, a member led angel investor group that invests in early stage high growth companies in Mid-Atlantic region, and an investor in technology businesses. She currently serves on the Board of the Angel Capital Association ACA the national organization representing angel investor groups in North America. She recently was the Program Chair of the ACA National Leadership Conference held in 2010. Katherine represents the ACA at both national and international events. Katherine is a member of the NJ Economic Development Authority Edison Fund Advisory Board, Ben Franklin Technology Partners of SEPA Advisory Board, NJ Technology CFO Advisory Board, Princeton University MIRTHE Investment Focus Group and Rutgers Innovation Park Advisory Board. In recent years she has spoken at and judged business plan competitions both regionally and nationally at events such as IMPACT, Astia, Microsoft BizSpark NYC competition, Tri State Donald W. Reynolds Cup, Princeton University Jumpstart Innovation Forum and Start Up Weekend Princeton. 
Frank Garland
Angel Investor
Chair, Executive Forum Angels
Kathy Murray is Chair of Executive Forum Angels , a group of C-Suite level investors as well as VP, Global Market Development, at FARO Technologies Inc, the leading provider of 3D laser measurement tools. Her work at FARO includes exploring new markets for the value disruptive and innovative 3D products and services. She continues as a Partner of BoardmyBiz.com LLC, the free online community for small businesses to match up with potential advisory board members in order to enable strategy, execution and growth for their firms.
Managing Director, DreamIt Ventures  
Prior to DreamIT Ventures, Erica Duignan Minnihan was the Executive Director of Golden Seeds, an early stage investor group with offices in New York City, Boston and San Francisco, where she managed deal sourcing and screening, due diligence, and investment processes for the group. Prior to joining Golden Seeds, Erica has held a variety of roles in the Investment Banking sector, working for firms including Cantor Fitzgerald, Citigroup and Credit Suisse.
Erica herself is an entrepreneur, having founded a beverage company that produces products for mothers focused on healthy lifestyles in 2009 which was subsequently sold to a consumer and media investment group. She has also worked with a variety of early stage and start‐up companies providing expertise as a consultant for equity fundraising and general capital strategy. In addition, she is a regular on‐air contributor to MSNBC's "Your Business" as a financial and small business expert. Erica received her MBA in finance and real estate with honors from Columbia University and a BA in Business Economics from the University of California at Los Angeles. 
Angel Investor
John Ason has been an angel investor for over 15 years specializing in early stage pre-revenue companies. He has made over twenty eclectic investments in the areas of e-commerce, technology, advertising and entertainment. John was at AT&T Bell Labs for over 25 years, first involved in software and technology development, then in marketing and business management of large telecommunications projects overseas. He is a graduate of the Illinois Institute of Technology. He is a guest lecturer at the Rothman Institute of Entrepreneurial Studies at Fairleigh Dickinson and at the Wharton School of the University of Pennsylvania. John's hobbies include traveling, golf, GO (oriental game) and mentoring companies. 
Managing Director, Empire Angels 
Christina leads sourcing and due diligence efforts on potential investments with a strong interest in mobile and the Internet of Things, and is responsible for organizing training and education events for members. She is a particularly eager supporter of young, New York based entrepreneurs. 
Founder & Managing Partner, Genacast Ventures
Gil is a seasoned entrepreneur turned venture capitalist. Gil launched his first company Mind Games in 1982 to develop games for the original Apple II. Gil then started a software consulting firm with Fortune 100 clients in the U.S., Asia and Europe. 
CEO, Fundamental Financial/ Angel, FP Angels
Tim Haddock is the Co-Founder and CEO of Fundamental Financial, one the nations leading commercial finance firms focused on providing financing solutions to emerging and high growth companies. Fundamental offers an array of financing vehicles ranging from as small as $100,000 to as large as $10 million, including Lines of Credit, AR & Inventory Finance, Asset Based Lending and Venture Debt. 
Andrew Cleland
Comcast Ventures 
Eniac Ventures
Hadley Harris is a Founding General Partner at Eniac Ventures. He has been actively working at the intersection of business and technology for 14 years. Before focusing on Eniac fulltime, Hadley was a two-time entrepreneur in the mobile technology space. From 2007-2011 he was an executive at Vlingo, acquired by Nuance Communications for $225,000,000, where he held the roles of Head of Business & Market Strategy and Vice President of Marketing. At Vlingo, Hadley was responsible for the firm's user acquisition and monetization. In the early years Hadley also lead Vlingo's efforts in business development and finance. After Vlingo he became CMO of Thumb, a mobile social platform that boasted the 2nd highest user engagement next to Facebook. At Thumb he was responsible for all of the company's marketing and business development activities until they were acquired in spring of 2012 by Ypulse. Before heading to Vlingo, Hadley worked at Charles River Ventures where he spent time helping with mobile investments while looking for a young startup to join. Prior to that, Hadley held a variety of roles including Corporate Strategy for Samsung and Product Management at Microsoft. He began his career as a software developer and engineering team manager for Pegasystems. Hadley is a noted expert in the mobile space having been quoted or profiled in Forbes, TechCrunch, VentureBeat, GigaOm, Business Insider, MIT Technology Review and interviewed on Fox Business News. He was also named New York's Best Early Stage Investors by Business Insider in 2012. Hadley holds an MBA from The Wharton School at the University of Pennsylvania and a Bachelors of Science in Engineering from the University of Pennsylvania.  
Founder, WayFounder 
WayFounder is a new business generator focused on product and startup ideas that would likely never be considered in the current incubator and accelerator ecosystem. The company was founded on two core beliefs: First, great ideas come from everywhere. People from all walks of life have ideas for solutions to problems that aren't currently offered by existing products in the market. They work full-time jobs, are students or simply lack the time, resources, experience or capital to realize their vision. Consequently, many of these "Idea Generators" are left with just that, an idea. WayFounder provides a platform and the resources for these ideas to get to market and succeed. Second, all startups have multiple founding moments, and the key team members vary as a company grows through different lifecycles. 
SPONSORS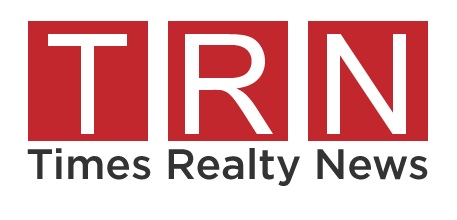 MEDIA PARTNERS

When & Where
37 W 26th St
9 th Floor
New York, NY 10010


Thursday, April 10, 2014 from 8:00 AM to 5:30 PM (EDT)
Add to my calendar
Organizer
The Soho Loft Media Group
THE SOHO LOFT Media Group (www.thesoholoft.com)
The Soho Loft Media Group is a global financial media company with 3 divisions:
THE SOHO LOFT CONFERENCES organizes up to 200+ investor-focused global summits, talks and events annually.
TIMES IMPACT PUBLICATIONS produces relevant content on investing and entrepreneurship that are published and syndicated in  100+ leading online publications and growing.
VICTORIA GLOBAL Corporate Communications specializes in client Investor Relations, Public Relations, Branding and Social Media Marketing.
The Soho Loft Media Group is your global partner for your investment and business startup and growth strategies.
For additional information, please visit us at www.thesoholoft.com 
or email Donna@LDJCapital.com
Digital Media & Entertainment Investing Conference