Actions and Detail Panel
Digital Media Boot Camp
Fri, Apr 28, 2017, 10:00 AM
Description
Want to make low-cost visual storytelling part of your nonprofit's communications strategy?
Our Digital Media Boot Camp is a three month video production training open to a small group of committed and ready nonprofits in Santa Cruz, San Benito and Monterey counties.
Teams will leave with practical skills and confidence to make quality and low-cost videos on a regular basis.
The program is offered in partnership with Community Television of Santa Cruz County.
Participating nonprofits will receive a complimentary one-year membership at Community Television ($150 value), which provides access to low-cost training and equipment rental, courtesy of the Community Foundation and CTV.
Maximum number of nonprofit teams: 5. Minimum number of people in your team: 2; maximum: 3. Sorry, no solo fliers.


How it works:
Between April and June 2017, your nonprofit team will meet three times as a group to plan, shoot and edit a short quality video that shares your story and good work. In addition, you'll have homework and access to coaching by phone and email. Your video must be completed before the end of June 2017.
The dates and times of the group training sessions are: Fridays, April 28, May 19 and June 9, from 10:00 a.m. to 3:00 p.m.
Your entire team must commit in advance to attend all three sessions (no exceptions).
Your completed video will be screened at the Community Foundation on September 14, 2017, 6:00 p.m. to 8:00 p.m. All the videos will also be aired on Community Television's cable and online channels.
What you need to do to participate:
Have a team ready to go, with a minimum of 2 people/maximum of 3.
Be able to confirm your entire team will attend the 3 scheduled sessions.
Have a video project idea you'll do during boot camp (which you'll describe in the online registration form).
Complete your video by the end of June 2017.
Have (or be able to get) a computer laptop or tablet to use for video editing.
Share your completed video with the Community Foundation and CTV.


More about equipment:
We'll help you identify the tools you'll need. Smartphones or tablets with built-in video or hand-held video cameras all work. With your membership to CTV, you can also rent equipment (at your own expense) if you so choose.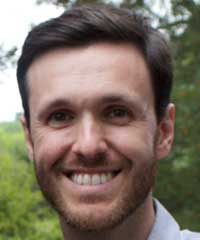 Ian Slattery is program director/senior producer at CMAP TV. Prior to joining CMAP, Ian spent eight years as a documentary video producer and editor, working on projects for PBS, MSNBC and various nonprofits. He has worked extensively in classroom settings, both as a filmmaker and a teacher, and has a background in improvised theater and video.