Digital Marketing Trends You Can No Longer Ignore (Macon, GA)
About this Event
If it isn't already, digital advertising should be a strong component of your 2019-2020 marketing mix. Why? According to Strategy Analytics, it's the fastest growing marketing channel with no signs of slowing down.
Today's digital advertising platforms help even-out the playing field, allowing even small businesses to reach a large audience in a way that is both cost-effective and measurable.
Back by popular demand, speaker David McBee will take an even deeper dive in part two of this digital series. In this session, he'll show you how to take advantage of technology to target your ideal prospects based on their online and real-world behavior.
David's first digital marketing session in February 2019 received incredible ratings. As a speaker, he was rated 9.7/10, with 99% of attendees saying they received practical information and had their expectations met or exceeded.
Joining him on stage is local business digital strategies expert, Oliver Jacob. Together, they will share their knowledge on tactics to help you better market your business online, including:
• Search engine marketing (SEM)
• Transparent dashboards reporting video and display campaign performance
• New technology trends from Silicon Valley
• Brand safety and the susceptibility to fraud in the digital marketing space
In addition, we will also cover:
• Developing a profitable digital marketing funnel
• New digital advertising tactics, including addressable geo-fencing, geo-conversion lift and foot traffic conversions
• TV Everywhere (TVE) and Over-the-top (OTT) advertising options
• Display and targeted advertising
Lunch and a Q&A with the speakers will be provided by Cox Media following the session from noon to 1pm. Don't miss this opportunity to expand your knowledge to reach your target audience through newer, more effective digital marketing platforms!
*The first 30 people to RSVP will have a chance to win a Multi-Screen Creative Package, valued at $2,000! Includes custom production of video and display ad sizes for every screen: TV, Computer, Tablet, and Smartphone. Must be present at the workshop to win.
*Everyone who attends will be entered to win a Google Nest Hub, valued at $129!
Who Should Attend:
This workshop is designed for small business owners and marketing professionals who want to better understand their options for digital advertising. Knowledge is power and knowing all the options available can help you decide which types of advertising are right for your organization.


Additional Details:
• Lunch and a Q & A with the speakers will be provided by Cox Media following the session from 12:15pm - 1pm.
• If you have serious dietary needs/food allergies or would like to inquire about accessibility/request an accommodation, please contact Dana Bunker at dana.bunker@coxmedia.com at least one week in advance of the workshop.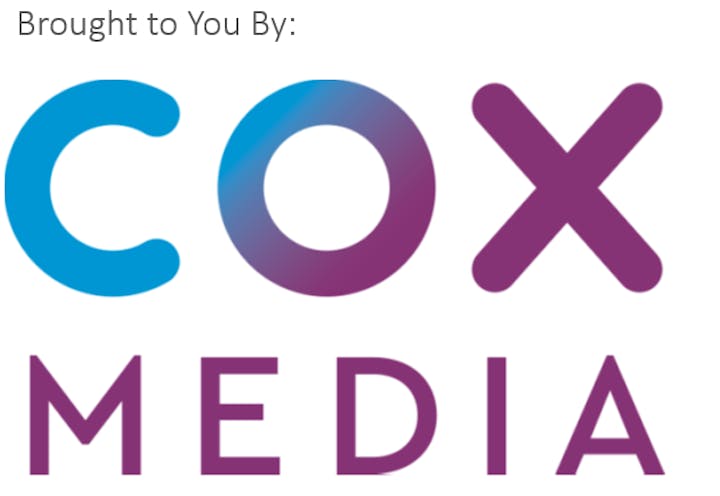 With TV Everywhere, Reach Anyone, Anywhere, on Any Screen. Click Here to Watch How.