Description
The potential offered by marketing your business online is huge!
If we could only tap into a small percentage of the people using social channels, then we would be able to really accelerate and generate the growth our business deserves.
However, getting our message noticed in a crowded marketplace can be a real challenge. Many businesses have already experimented with Digital Marketing but have found it difficult to make it work to build an enthusiastic audience or generate leads.
They have all done it the hard way. They have been poorly informed by bad advice they have found on the internet, which has cost them both time and money.
During this "Digital Marketing – That Works!" Masterclass, we will show you an easier way.
By working with hundreds of small and medium sized businesses across the UK and building on what has been proven to work we have identified a simple, repeatable process for helping captivate your customers and then delight them so they become first fans and then advocates for your business.

Once you grasp the simple principles, based on the established KNOW - LIKE - TRUST - BUY approach, you will be able to turn your Digital Marketing presence into a valuable resource for your business helping you grow your audience and turn that audience into happy, paying clients.

This session will help you create Digital Marketing that creates customers.

What you will learn:
Digital Marketing - The real value in it for you

Digital Marketing - The one thing you are doing wrong that is ruining all your efforts.

How to make sure your social media presence pays for its keep
How one simple change in your approach will massively improve your success in marketing and sales
Step by step process to build consistent leads and turn those leads into repeat customers.
How to integrate social media with your offline marketing.
Know exactly what content to post on your social channels, when to post it and how to use that content profitablly
Speaker: Neil Simpson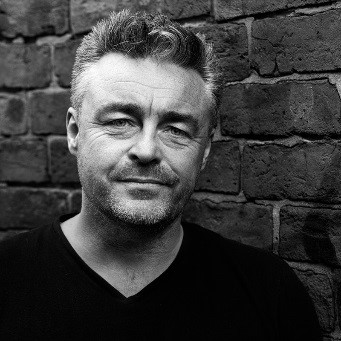 Following a 15 year career in professional dance, film and unprofessional comedy, Neil retired from performing in 2001 and has since spent more than a decade bringing sensational innovation to businesses helping them to grow and thrive by turning their ideas into money.
Based in Liverpool, Neil specialises in the creation and implementation of seamless marketing and sales systems that bring together the best of digital, social media and traditional sales practises that help businesses to profit from their intellectual property, brand value and in-house know how.
A qualified business analyst, experienced coach and engaging presenter he has worked with hundreds of clients of all sizes including British Telecom, and guest lectures on Brand and Digital Enterprise at most universities across the North of England.
Neil was CEO of Storey Creative Industries Centre in Lancaster and has helped a range businesses flourish both in the UK and internationally. He has won a national award for film making, is a published author and public speaker about branding, social media and how to build thriving businesses from the inside out.