Digital Marketing On A Budget

Saturday, November 12, 2016 from 1:00 PM to 5:00 PM (Philippine Standard Time Philippines Time)
Event Details
Digital Marketing On A Budget
A SEMINAR + CASE STUDIES  by TechTalks.ph
Saturday, November 12, 2016  1pm to 6pm  in Cebu City.
for more information -- VISIT 
http://www.techtalks.ph/digital-marketing-festival/
---
TechTalks.ph - Startup Ecosystem Builder and Innovation Consultant
---
How are you living your digital world? 

You probably can't last a day without checking Facebook, posting your lunch on Instagram, or tweeting the latest political scandal you heard. 

 By this time, you probably have an idea how people consume information online. Some people base their decisions from what they read on the internet. Some get all their news on social media without reading any hard-copy newspapers or magazines. They find current trends, events and happenings without the aid of some traditional media platforms such radio or printed material. They may watch the evening news on TV (while watching "name of tv drama") and then go online for the rest. Online information and social media clearly influence the way people think and do things nowadays. 

 So, whether you're into marketing/advertising, a student or a freelancer, or a working professional, it is really to your advantage to know how to leverage these resources.
If you are in the marketing, sales and advertising fields, how do you use digital tools to complement traditional marketing methods? How do you reach today's millenials, today's Facebook-savvy consumers? Do you abandon TV, radio, newspaper advertising to focus 100% online? Well, it depends! 

 How do you allocate budget for these new platforms? Does that mean your budget has to go up? Well, not necessarily. 
 
If you are a business owner, a startup founder or aspiring marketer or entrepreneur, or a motivated student who wants to have a career in digital marketing --- how do you start? Well, reading online helps ;) and attending this event will hopefully help you move forward! 

By learning the basics of digital marketing and hearing of ways to start doing it on a limited budget, you can be on your way to greater success! 

Learn how you can leverage social media and other digital channels to promote and convert your leads into sales, define your personal brand as digital marketer or hone your digital marketing skills to retain existing clients and acquire new ones.
For more details about the event (agenda, course outline, speakers), please click 
here
.
--------------------------------------------------------
Questions
? Please email us at info@techtalks.ph
For more details about the series of workshops, click 
here
.
--------------------------------------------------------
DIGITAL MARKETING FESTIVAL
Stemming from our Content Strategy Masterclass held in Cebu early this year, TechTalks.ph is proud to present "Digital Marketing Festival" in November 2016.A series of focused workshops for different levels of marketers, digital business enthusiasts and entrepreneurs. Robert Cristobal, our Chief Content Officer, based in Singapore is coming to Cebu to conduct these sessions.

Nov 12 - Digital Marketing on a Budget*
Nov 24-25 - Advanced Content Marketing
Nov 25 - Digital Marketing Literacy for CEOs and Decision Makers
Nov 26 - Social Media for Businesses
*Subject to change without notice.  Follow us for the latest updates.   Any questions? info@techtalks.ph
Facebook Page:  "TechTalks.ph"  
Twitter @techtalks_ph              
--
Organizers:  www.TechTalks.ph                      Sign up now!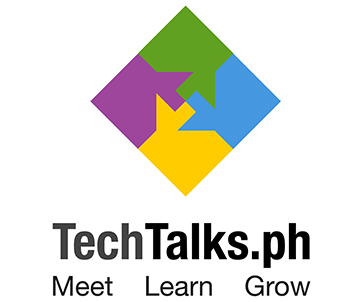 ---
TechTalks.ph - Startup Ecosystem Builder and Innovation Consultant
TechTalks.ph is a non-profit organization that supports tech startups and promotes ICT careers in the Philippines. Our mission is to grow the startup community through dialogues, workshops, and conferences (meetups, Startup Weekend, and GeeksOnABeach.com). Our volunteers have helped organize 18 Startup Weekend workshops in the Philippines, and 3 international conferences. We are Innovation Community Consultants to the government, international companies and other organizations. Do you believe in our cause? You can get involved by volunteering or sponsoring our events. 

Are you an advocate of innovation? Take part in building our startup ecosystem and reach us at info@techtalks.ph 
When & Where
TBD
Cebu, 6000


Saturday, November 12, 2016 from 1:00 PM to 5:00 PM (Philippine Standard Time Philippines Time)
Add to my calendar