Description

Overview

In the gowing world of Information Technology, everyone is moving a step ahead towards digitization. Companies can no longer afford to ignore Digital Marketing and the role it plays in the customer's buying journey. This intensive two-day training is designed to help you to improve the ROI by understanding, implementing and executing perfect digital marketing strategies. In this information- packed course, you will learn how to use latest Digital Marketing Techniques more strategically for business:
The masterclass covers all mission-critical aspects of profiting from digital marketing like search engine optimization, online advertisement, mobile marketing, digital campaigns, social media marketing, to name a few.
Agenda of the training
Day 01 : Internet Marketing
Digital Marketing Strategy
The steps to creating a digital marketing strategy

Building a strategy from the ground up

Integrating digital marketing into existing marketing plans
Websites: Usability, Conversion Planning:
The role of your website in your digital marketing strategy

Conversion planning

Conversion optimization
Website Analytics:
Differentiating between high quality and low-quality traffic

Understanding the behavior of website visitors

Using analytics to drive insights and optimization
Search Engine Optimization:
What SEO is and how search engines work

Keyword analysis and optimization

Ranking factors that drive sites to the top of searchengines (and content marketing)

Optimizing your site for search engines

On-site optimization for search engines

Building your search engine optimization plan
Email Marketing:
Steps to building an eective email marketing campaign

Email marketing optimization: List building, subject lines, driving action, best practices

Email marketing analytics
Online Advertising:
Why digital ads are powerful

How digital ads are purchased (CPC, CPM, Bidding systems)

Types of digital advertising (what they are, how they work, when to use them, how to optimize):– Search ads, display ads, video ads, social media ads, mobile ads
Mobile Marketing:
Mobile website optimization

Mobile shoppers, future of mobile + trends
Managing Digital Campaigns:
Planning a digital campaign vs. ongoing digital marketing

Harnessing the power of digital technology in integrated campaigns

Steps to building integrated digital campaigns

Creating and Measuring a Digital Strategy
---
Day 02: Social Media Marketing

Social Media Strategy:
Listening and assessing the landscape

Defining your marketing strategies

Identifying your target audience

Creating your content strategy
Social Media Best Practices:
Implementation best practices

Commenting/response strategy and how to deal with both negative and positive comments

Content optimization tips that apply across social networks
Social Networks:
How the network works

How big it is

Who uses it

How businesses use it (with examples and case studies)

Setting up your business on the network

Best practices

Tips, tricks & optimization
The following social networks will be covered in-depth:
Facebook

Twitter

LinkedIn

Blogging

Instagram

Pinterest

YouTube/Video Marketing
Efficiency and Effectiveness:
Improve your results and ROI (return on investment) by improving your efficiency and effectiveness in social media marketing.
Visual Social Marketing: Creating powerful visuals to support your strategy

Tools to Drive Success: Using tools to get more from your social media implementation (and how to choose the right tools)

Creating Workflows: Creating social media workflows using proven tools to stay focused on what counts

Time Management: Managing your time to maximize your results and improve your return on investment

Strategies for Success: Strategies that will help you stay focused and improve your results
Measuring Social Media:
Measuring social media is absolutely vital to driving results from social media.

Measurement and reporting tools (and when you need them)

Analyzing the results of your eorts

Adapting your strategy to improve results

Choosing KPIs to judge your success

Calculating ROI
Getting Started Successfully:
We want to make sure that you have everything you need to successfully implement your social media strategy.

Choosing where to start

Putting together your work process (daily, weekly, monthly)

Prioritizing your next steps.
---
Outcome Expected:
1-Understanding Digital Media Strategies
2-Digital Marketing Tools+Best Practices
3-Measuring Results and Managing Workflows
---
Who should attend?
This Digital Marketing Masterclass is designed for anyone who is connected to the online activities within a business. In today's modern world, it's crucial that your entire team is up-to-date on the benefits of digital marketing and understand how it can be applied across multiple departments. This Training will be of benefit to indiviudals in the following roles:
•Directors / MDs / CEOs
•Brand Managers
•Senior Executives
•Head / Director of Customer Insights
•Customer Experience Managers / Directors
•Customer Service Managers / Directors
•Business Owners & Entrepreneurs
•Customer Engagement Managers / Directors
•Social Media Managers
•Senior Marketing Managers / Directors
•Chief Customer Officers
•Vice President of Marketing
•General Manager
•Director of Business Development
•Director of Operations

---
What are the Inclusions?

Two days registration for one-to-one Digital Marketing Masterclass.
Certificate of participation, documentation & presentation material.
Pre-Training Assessment (Enabling the trainer to tailor the contents of the training to address your specific needs)
Three Month Post training consultation (To make sure that the 15-20 new ideas and strategies you learn are successfully implemented).
02 Days Lunch & Tea/Coffee refreshments.
---
Lead Trainer:

Allison Chaney
Digital marketing Pioneer, Thought- Leader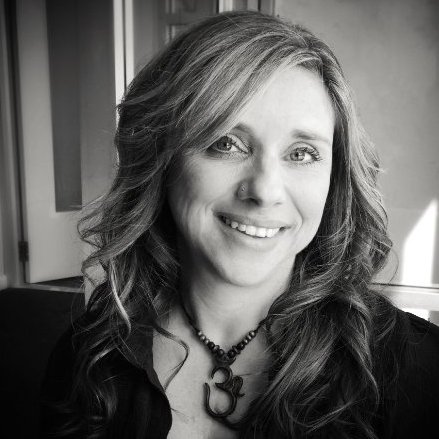 DIGITAL EXPERIENCE
With over 17 years of digital marketing experience, Allison provides integrated strategies that get results. She has worked with hundred of businesses across a range of industries, including the top Forbes listed companies.
SPEAKER + TRAINER
Allison has provided workshops and keynote presentation of clients, groups and organizations. she is invited back again and again because of her outstanding engaging style.
ENTERTAINING
A bored audience can ruin an event. Allison begins great enthusiasm and her passion is contagious. Her expertise allows her to create fun, interactive and hands on learning experience.
---
Still having any Questions?

For any other questions related to this Masterclass, please email: contact@agreedtechnologies.com | saif@agreedtechnologies.com or visit www.agreedtechnologies.com

Mobile: Saif Al Rehman +91 99 1815 1767 | Sumaiya Khan +971 55 802 0214 | Omar Khan +91 78 2949 7075