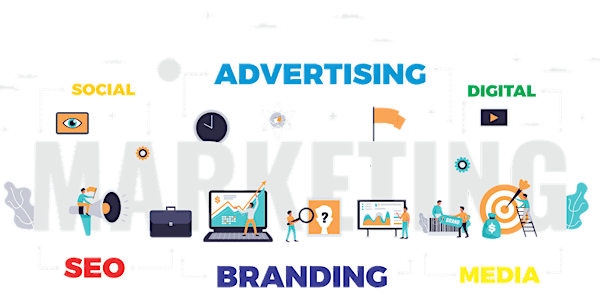 Digital Marketing - Master Webinar
This even is about the benefits of shifting to the digital platforms for the purpose of advertising your businesses.
About this event
Strategies & Technologies for 3000 Entrepreneurs, 4500 Proprietors, 250 Founders, 30000 Students, 450 IT Developers, 5000 Freelancers, 1800 Researchers, 600 Attendees/Visitors, 300 Projects & Services, 250 Delegates & Start-Ups, 45 Exhibitors & Tech Giants. Focus is having the unwavering attention to complete what you set out to do. There are a million distractions in every facet of our lives. Telephones and e-mail, clients and managers, spouses and kids, TV, newspapers and radio – the distractions are everywhere and endless. Everyone wants a piece of us and the result can be totally overwhelming.
Highlights
600 Attendees/Visitors, 300 Projects & Service, 250 Delegates & Start-Ups, 45 Exhibitors & Tech Firm
Opportunity for all Countryman, Focused on Stakeholders, Sustainable Business, Middleman Kicked out
Vigilance on Stuck Points, Get Tenders, Work Contracts and B2B deals and Unsecured Business Loans
Business Framework for better Aligning Policy, People, Practice, Projects, Purpose and Passion
Experience Great Advantages of Socio-Economic Business Framework for Debt Free Business Workflow